Start exploring your data with Tableau Cloud
The power of Tableau, in the cloud.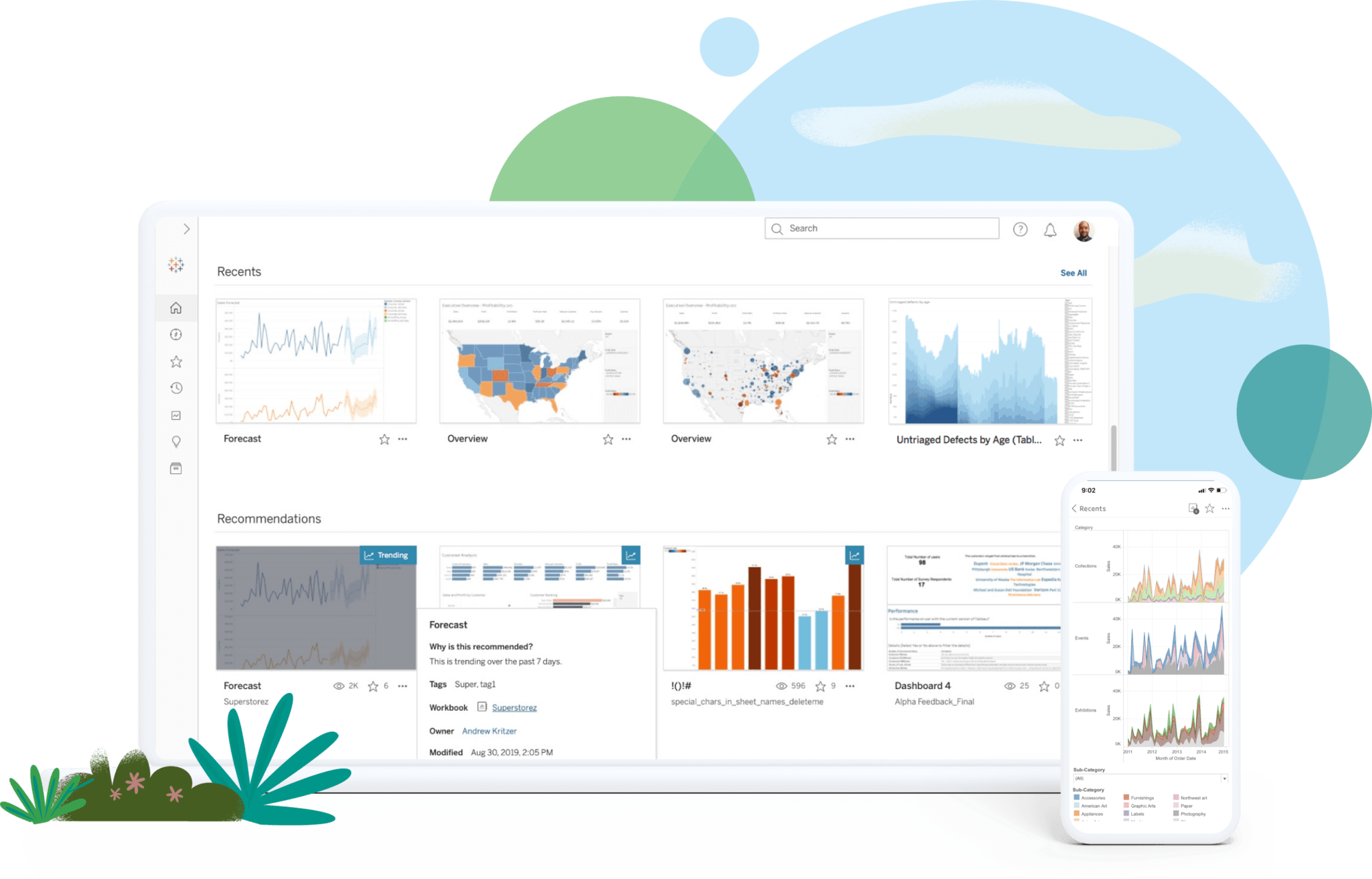 Reasons to start with Tableau Cloud:
Connect to data sources without leaving your browser.
Build new workbooks and visualizations with web authoring.
Share interactive dashboards, visualizations, and curated data sources with members of your team.
Seamlessly integrate with Tableau Desktop.
Take advantage of our cloud architecture—we'll handle the hardware and set up.
Rest assured knowing that your data is secure in the cloud.
All Tableau Cloud trial sites include Data Management Add-on functionality.
It's time to create new discoveries with your data.