Meet the 2023 Tableau Public Ambassadors
Learn about the 2023 Tableau Public Ambassador cohort, how they elevate the data community, and showcase the power of Tableau Public.
Tableau Ambassadors teach and share while fostering a positive and supportive space within the data community. They give credit where credit is due, and prioritize inclusivity in everything they do. They shine a spotlight on new voices, innovative ideas, and make the communities around them better. Tableau Ambassadors serve one-year terms in one of seven branches: Forums, User Groups, Student, DataDev, Public, Social, and CRM Analytics.
What do Tableau Public Ambassadors do?
Tableau Public Ambassadors showcase the power of Tableau Public. They help deliver on Tableau Public's mission of making data stories a part of everyday life and ensuring the Tableau community is a place to connect and grow. They also provide feedback to help improve the product and create an inclusive space for the DataFam by welcoming data viz newcomers, designing astounding visualizations, sharing tips and tricks, and telling data stories that inspire and teach others.
Tableau Public Ambassadors regularly post vizzes to their Tableau Public profiles (check this awesome Tableau Public Author tracking visualization, made by community member, Josh Tapley) and share supplemental content that teaches new data visualization techniques, shortcuts, and best practices to the larger data community. They may also be highly engaged with Community projects—these are data initiatives that help community members practice their data skills across a variety of topics, products, and causes. Tableau Public Ambassadors are often founders, leaders, and multi-project participants.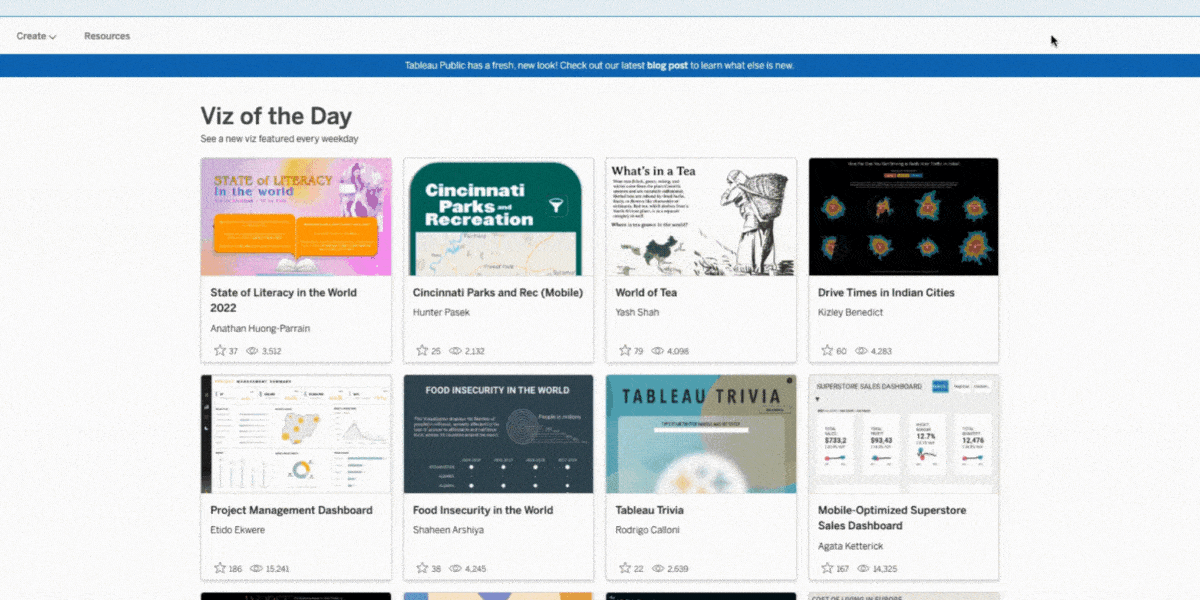 The Viz of the Day gallery on Tableau Public.
The Tableau Public Team partners with the Ambassadors to help recognize and feature the best work on Tableau Public. Ambassadors are always on the lookout for amazing vizzes and new Tableau Public authors which feed into Tableau Public's Viz of the Day and Featured Authors.
How can Tableau Public Ambassadors support my Tableau journey?
Tableau Public Ambassadors help others grow their data skills by showcasing the power and possibilities of Tableau Public. What can they offer you? 
Data visualization tips and tricks.
Data and design best practices. 
Answer or approach data visualization questions. 
Inspiration for your next project.
Follow them on Tableau Public to get inspired by their viz creations. Tableau Public Ambassadors are a resource for the broader data community, connect with them to advance your data learning and broaden your professional network.  
Meet the 2023 Tableau Public Ambassadors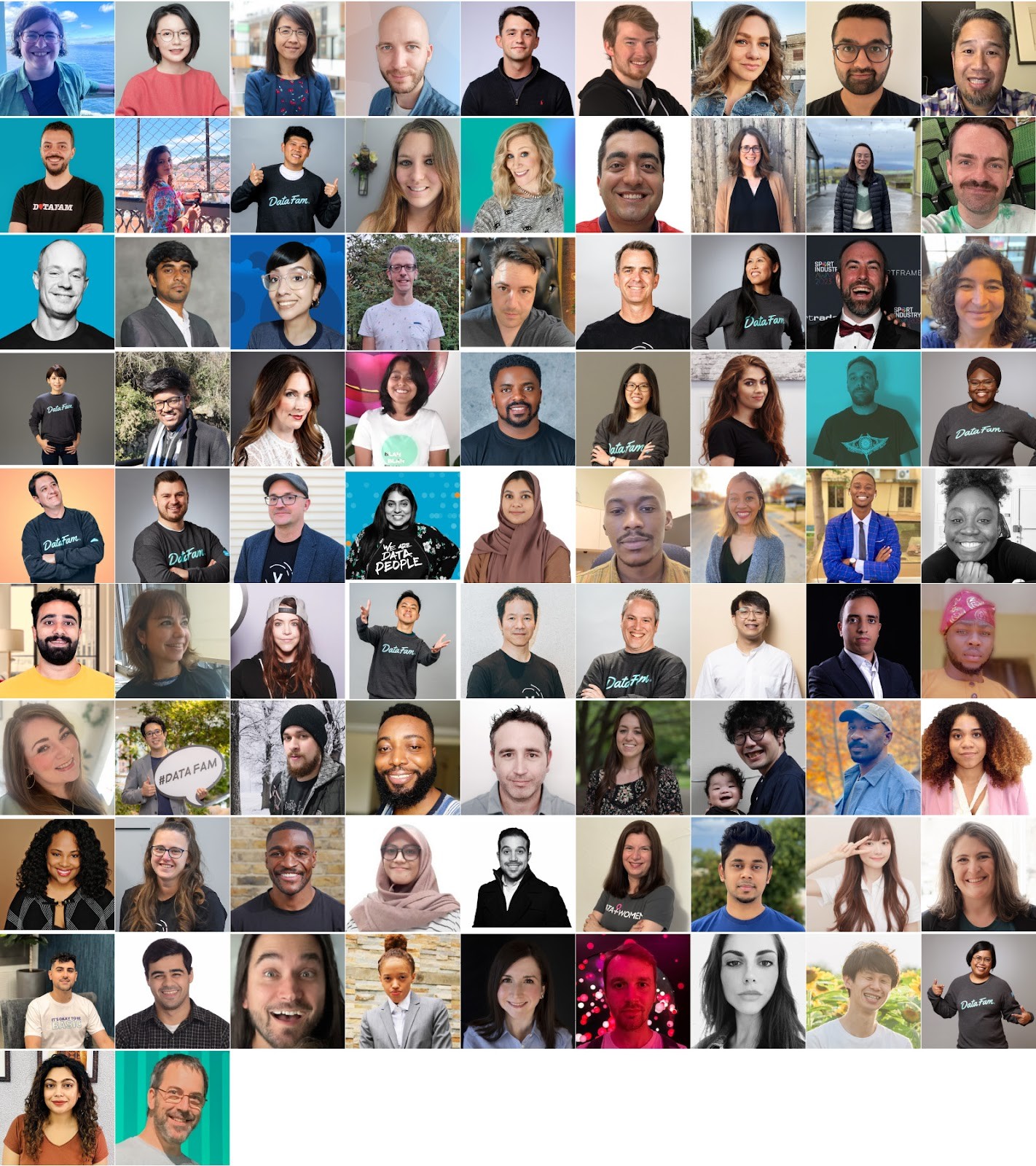 Headshots of the 83 members in the 2023 Tableau Public Ambassadors cohort.
The 2023 cohort has a total of 83 Tableau Public Authors representing more than 20 different countries. Consultants, data or business analysts, designers, business managers and many more professional backgrounds across different industries make up this year's cohort. Meet the entire 2023 Tableau Public Ambassadors cohort. We also connected with a few ambassadors to hear more about what being a Tableau Public Ambassador means to them. 
How do you become a Public Ambassador?
While there is no secret formula to becoming an Ambassador, there are a few things most Tableau Public Ambassadors have in common. 
They are highly engaged with Community members on Twitter and Tableau Public. They are welcoming, proactive, and strive to help the DataFam find answers to their Tableau Public questions. 
They keep their Tableau Public profiles fresh by adding new data visualizations often.
They elevate the work of our diverse community by continuously shedding light on new Community members and their work. They do this by nominating vizzes for Viz of the Day or authors for Featured Authors. 
They are kind, curious, and creative as they are always coming up with new ways to help, inspire and give feedback to the DataFam such as Viz Office Hours, community-led projects, and more.  
They ask good questions and offer help. This may include collaborating with the Tableau Public Dev team to provide feedback and advocate for new features. It could also include helping those in the DataFam who are working with Tableau Public and stuck on a particular challenge or looking for the most efficient way to achieve something. 
New Tableau Public Ambassadors are selected annually. Interested in applying? Sign up to receive an email notification when 2023 applications open.
Subscribe to our blog
Tableau の最新情報をメールでお知らせします