Make informed decisions

Discover how Tableau's end-to-end analytics platform can help your public sector organisation combine your data to get a 360 view of your operations and citizens—helping you make better, more informed decisions.
By combining all of your data through an analytics platform, you can ensure that all of your data is readily available, viewable, and understandable by those who need it most. With instant access to integrated data, your workforce can make key decisions faster and with greater confidence.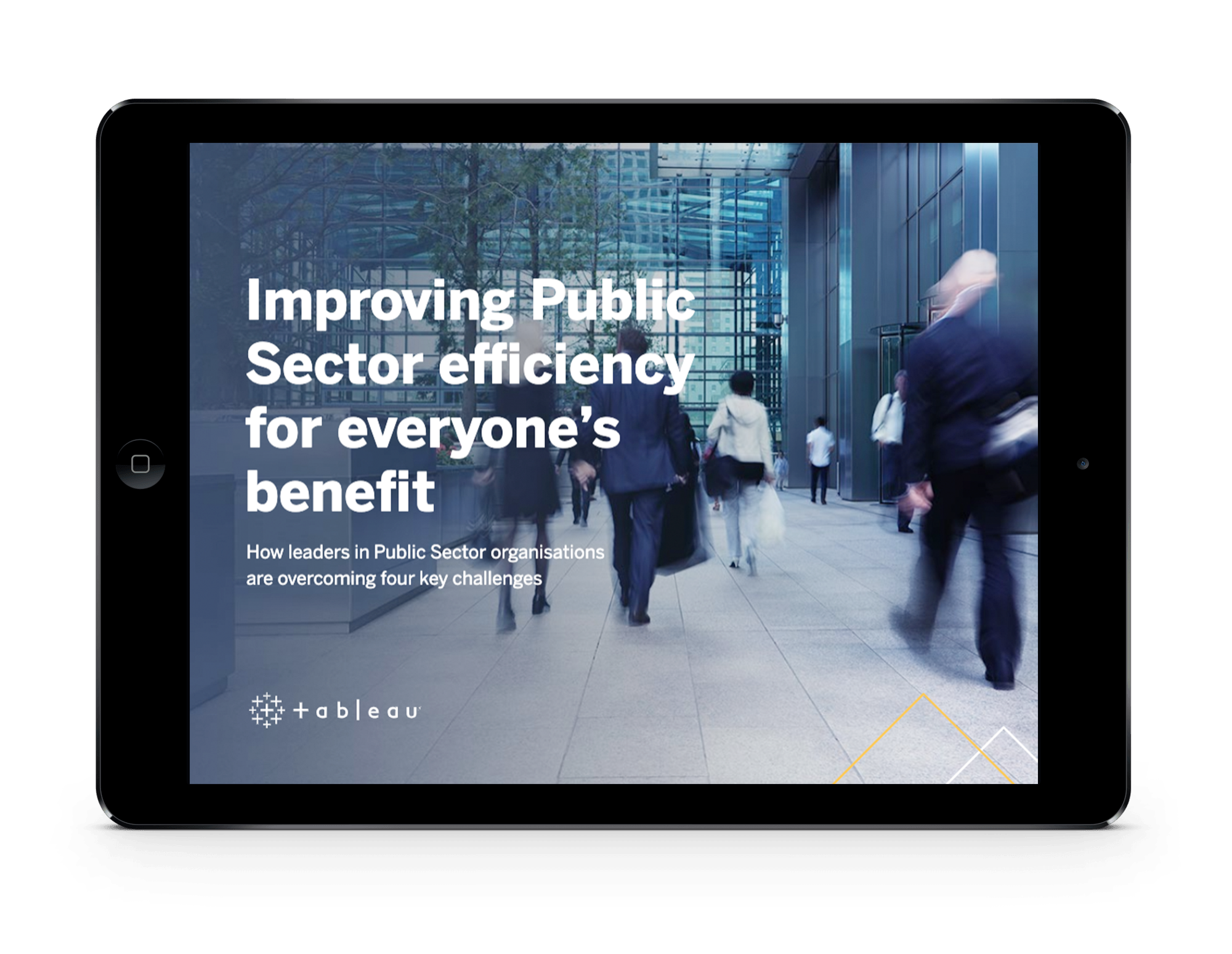 eBook | Improving public sector efficiency for everyone's benefit
Download our ebook and discover how public sector organisations are using Tableau to solve the four key issues in their sector.
Read now