Truly understand your customers needs

Customer's finance needs are complex and constantly changing. You need to deliver a truly personalised service to show that you understand them.
The key to delivering for your customers is to understand their exact needs. It's no longer a question of responding to changes within the market, it's about understanding your customer needs and meeting them before your competitors do, delivering an all channel engagement with outstanding personalisation.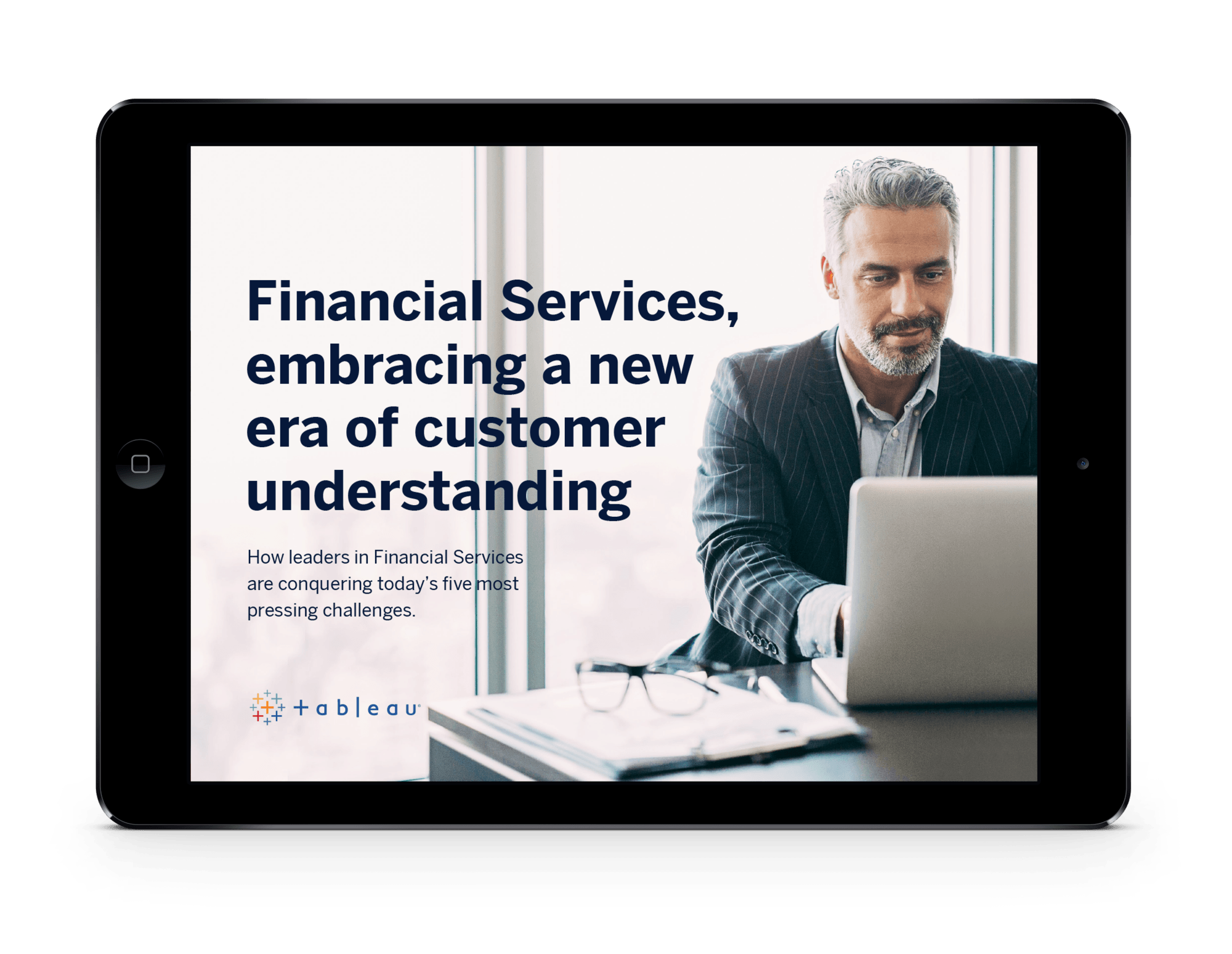 Financial Services, embracing a new era of customer understanding
Download our eBook and discover how financial services organisations are using Tableau to solve their five key challenges.
Read More