TC22: Education
Watch education sessions from Tableau Conference 2022, on demand, and take your data skills to the next level.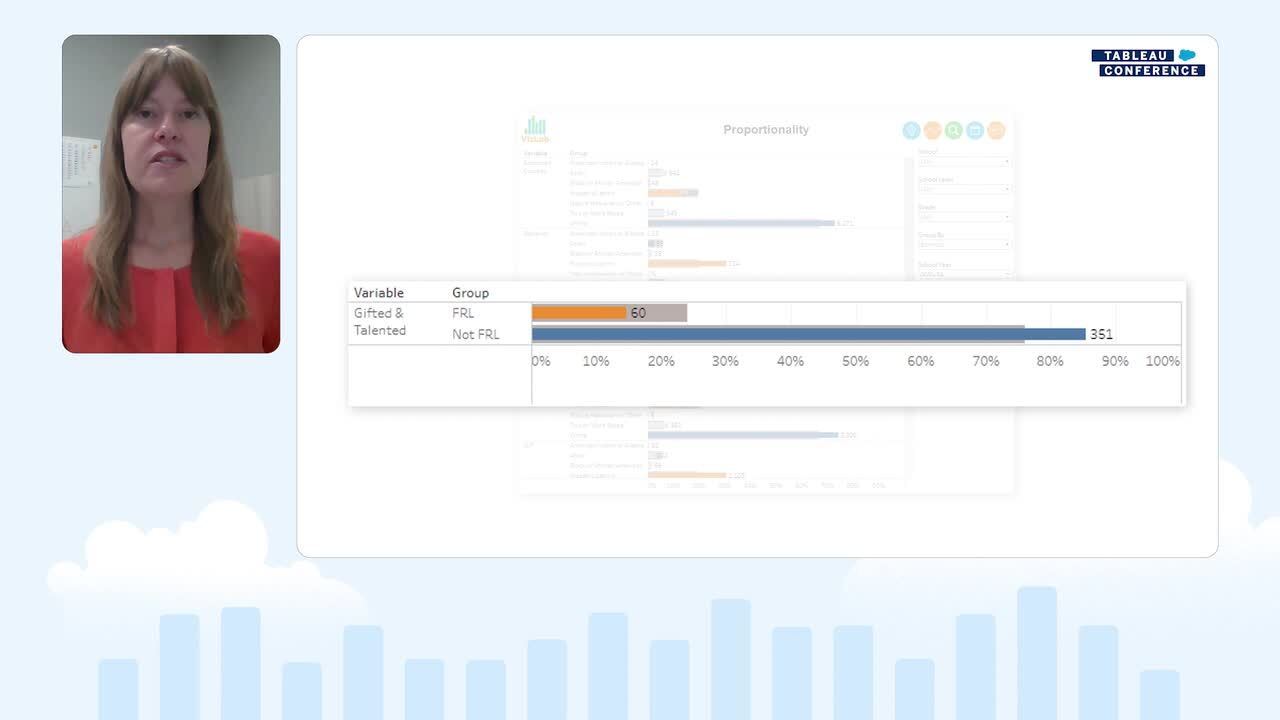 Boulder Valley School District: Using Data to Respond to a Crisis
The past two years have required school districts to "pivot" in many ways, including when it comes to data. Hear how Boulder Valley School District has adjusted to new data visualization needs (pandemic-related and not), and how the combination of a data-driven culture and Tableau helps them adapt quickly and effectively.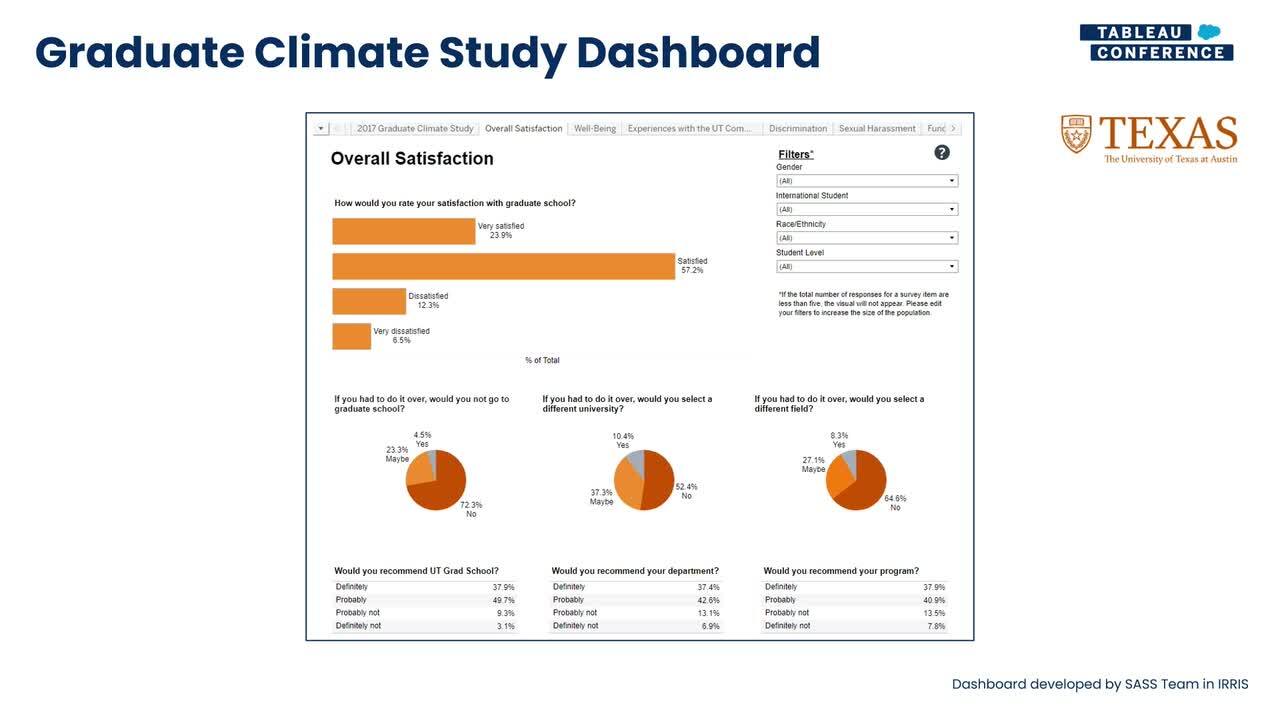 The University of Texas at Austin: Explore the Intersection of Data and Democracy Within Higher Education
The University of Texas at Austin (UT Austin) is home to a diverse population of 51,000 students and more than 24,000 faculty and staff. It's also home to The Office of Institutional Reporting, Research and Information Systems (IRRIS), a central point of contact for official campus statistics. As one of the largest public research universities in the country, IRRIS serves as a major repository for information on students, faculty, courses, Texas Legislature insights and more! Explore how collaborations between researchers and scholars enhance decision-making and deliver an interactive Spotlight on Data.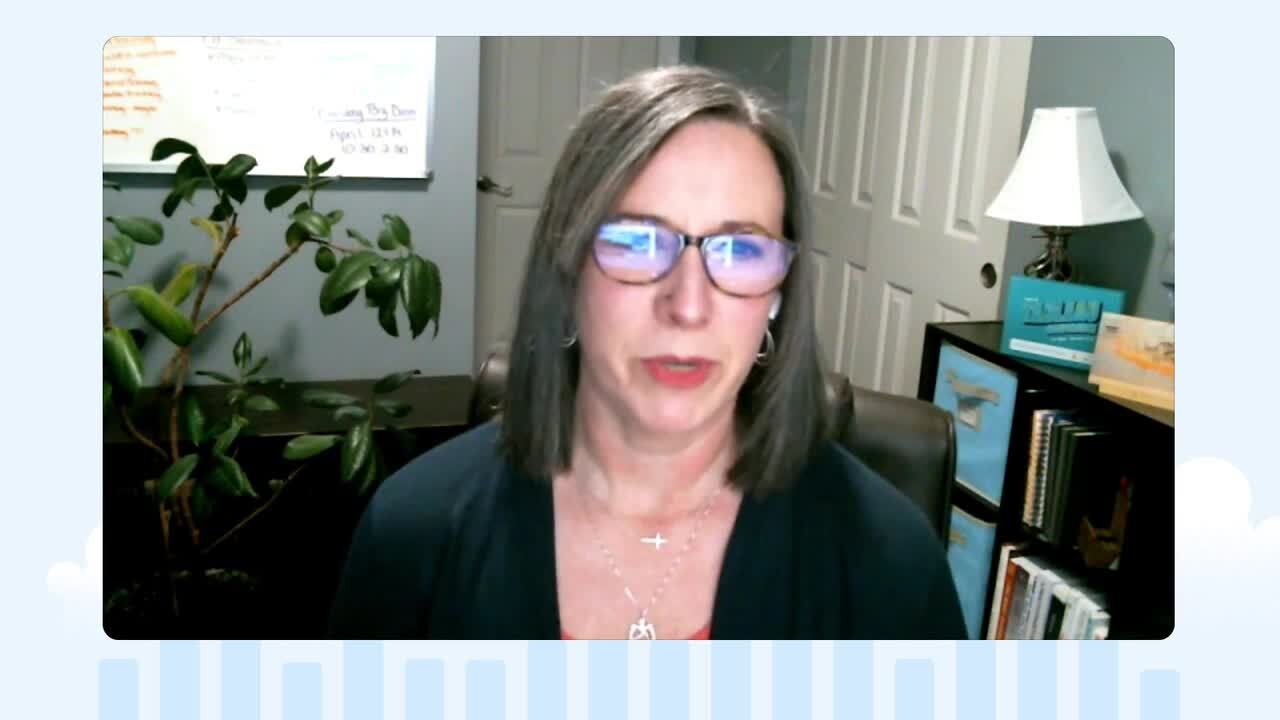 Data Skills Top the Charts for Success
Nairanjana (Jan) Dasgupta
Shami Marangwanda
Heather Gough
Steve Wexler
The common denominator for successful citizens and organizations? Data skills. Hear from a panel of experts spanning academia, enterprise, and talent acquisition on how data skills equipped them for success in school, work, and beyond.