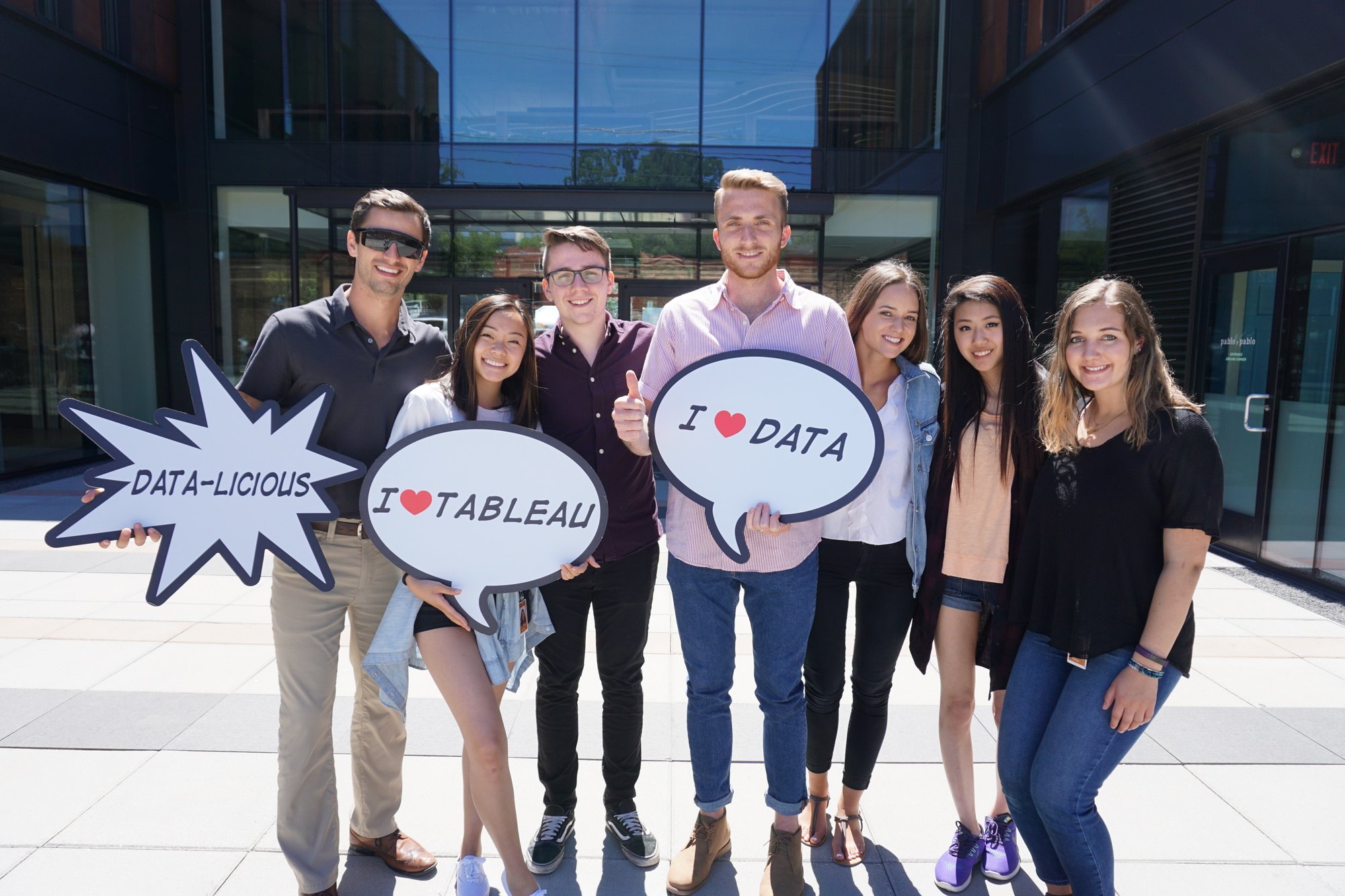 What is Generation Data?
At Tableau, we feel data skills are essential for the next generation of workers and business leaders. Tableau's Academic Program seeks to arm students with the valuable analytical skills needed to help them make data-driven decisions, both academically and professionally.
What began as a blog post, the Generation Data series is now a community of student Tableau users. Learn from students like you on how they learned Tableau and found new opportunities because of their data skills.
Cultivating the Generation Data community
Students get access to Tableau for free. We interview those who want to share their data journey with us.
We learned students are using Tableau for jobs, internships, and personal passion projects.
The community keeps growing with students sharing how they learned Tableau. Add your unique story today.
Ever wonder what it's like to work at Tableau? Hear from our interns below.
Kelly Nesenblatt
Role: Marketing Intern, Academic Programs
Why Tableau? I saw firsthand the difference that Tableau makes in the education system. Tableau was not part of my college curriculum at first, but one professor saw how it would help students who didn't understand other platforms. I never considered myself to be "analytical" or "data-focused," but after learning Tableau, something clicked. After hosting workshops and tutoring sessions, Tableau was officially added to over five courses. From then on, I had a new perspective of what my career path would look like and became a Tableau evangelist.
Connect with Kelly on LinkedIn
If you're on the job hunt, publish your work — you never know what opportunities it may bring.
Download Tableau for free and join #GenerationData