How ICA Sweden transformed into a data-driven organisation with self-service analytics enabled by Tableau
---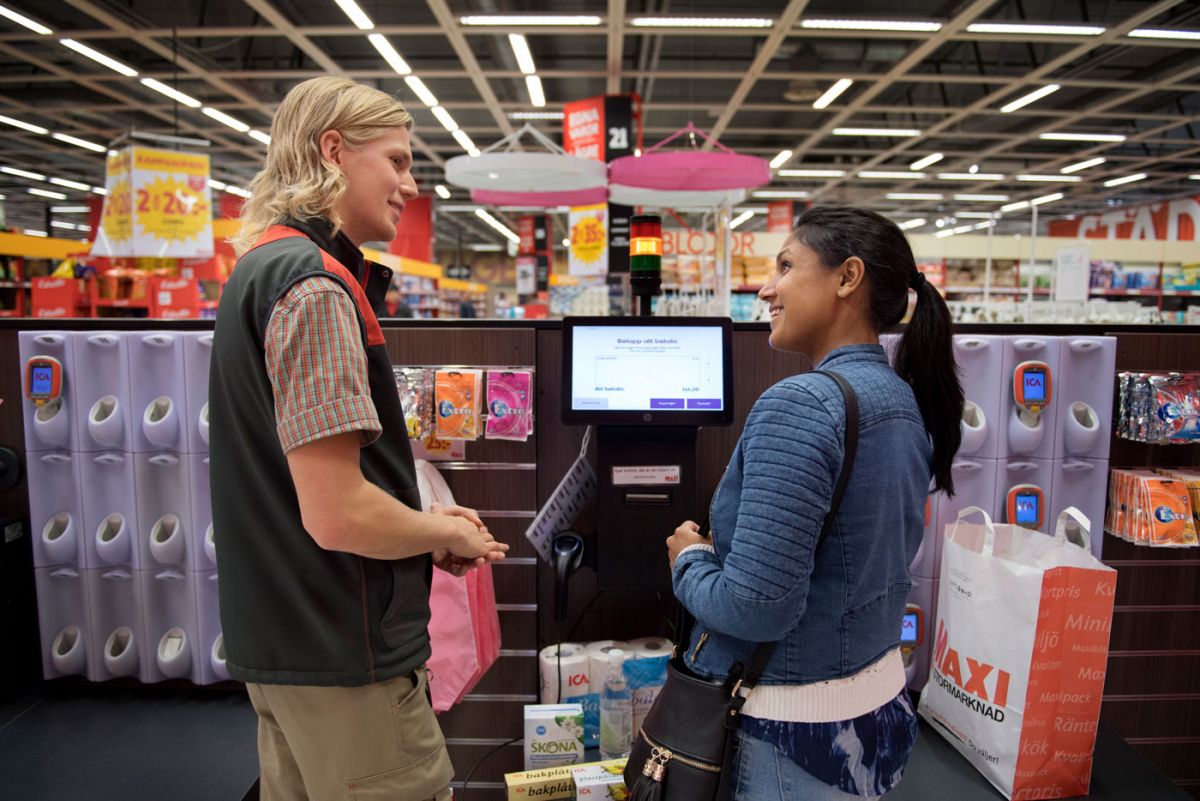 ICA Sweden is the country's largest grocery retailer with over 8,000 employees and a market share of 36 percent. In 2017, the company supplemented its existing analytics platforms with Tableau, enabling employees to unlock fast, accurate data insights that inform decisions and improve performance.
Here, Daniel Agren, Director of Data and Analytics, and Carolina Steinmetz Singer, Director of Analytics, discuss why they chose Tableau and how it's helping to drive a new self-service data culture throughout the organisation.
Daniel, can you tell us a little bit about ICA's approach to grocery retailing?
Our grocery business is unique in that we operate in cooperation with around 1,300 independent ICA retailers nationwide. This means that each ICA retailer owns and operates their own store, making it possible to tailor products, promotions and offers to local demand more effectively than would otherwise be possible.
Carolina, why did you decide to move from your previous data analytics platform to Tableau?
We generate a lot of data at ICA Sweden and the platform we were using before Tableau made it very difficult to analyse this data in a valuable way. It also wasn't visual enough to drive the self-service journey, which left most employees relying on the analytics team for all their data needs.
We assessed several top analytics platforms as a replacement and Tableau came out ahead in all our priority areas, including ease of use, visual capabilities, blending external data, and mapping – making our decision an easy one.
We now use Tableau for everything, from standardised reporting to deeper analytics and knowledge sharing. Tableau sits on top of our data lake and data warehouses, creating a single-entry point to the data for our users.
What are the main benefits you've achieved from using Tableau, Carolina? You mentioned self-service was a key goal?
Self-service analytics was the big one for us and Tableau has played a major role in helping us achieve that at all levels of the organisation. Tableau's attractive, visual approach to analytics, combined with its ease of use, makes it much more appealing than our old platform, which in turn gets employees excited about using it.
While most employees were able to pick up and start using Tableau straight away, we also set up a series of in-house training sessions to effectively scale its use and ensure best practice was being followed. Now, employees can quickly and easily find answers to the questions that they'd previously relied on analytics team for, which has helped drive a powerful new data culture throughout the company.
How has this increase in self-service benefitted your central analytics team, Carolina?
With so many employees now able to self-serve their own data and reporting needs, we can focus on more strategic analytics activities that offer far greater value to the organisation. It's also had a positive impact on staff retention and makes our team more attractive to new employees because they can see the work we're doing and its importance to the overall business strategy.
The creation of a single source of truth has also improved data consistency and cut internal disagreements by ensuring everyone is looking at the same data sets all the time, rather than Excel duplicates or locally created extracts.
Finally, the team can now blend data themselves, whereas before they were reliant on IT to do that for them. This saves a great deal of time and boosts overall productivity across the board. We see continued growth of Tableau in the organisation, which is very exciting.