To achieve our mission of building a powerful end-to-end platform that is for anyone and everyone, we need passionate and collaborative people to join our Global Product Development and Engineering team. Together, we focus on finding creative solutions to developing products, services, and solutions at scale, in order to help our customers be their best.
"People care deeply about the product and they care deeply about the mission that we're trying to drive towards."
—Candy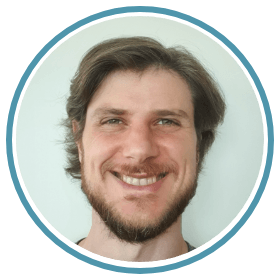 "I am grateful to work with such an awesome team at such an awesome piece of software. I can trust every one of my team member to do the right thing, to think about what the customer needs, and especially to care about exceptional code quality. The boy scout rule "always leave the code cleaner than you found it" is lived by everyone, so I am confident that it will still be fun to work on our code in five years."
—Jan
"The work we do directly enables our users to be better at what they do, unleashing their creativity. The rest is accomplished by employees behind the scenes. I get up every day wanting to delight our customers and help them solve real world problems."
—Rahim
Teams within Development
Analytics
If we get information from data, it's the analytics that delivers the insight. This group leads efforts to make fast, easy, and beautiful analytical experiences possible for every user. They're responsible for continuously evolving experiences like authoring and dashboard consumption that customers commonly associate with Tableau as well as delivering breakthroughs that expand our reach to new classes of information users. The technology and experiences they create are core to our platform and represent some of the key intellectual property that differentiates Tableau.
Engagement & Ecosystem
Engagement and Ecosystem (E&E) focuses on getting data to people in the many moments and places they need data. Most people who interact with Tableau as an application or platform, as opposed to analytical experiences like dashboarding and web authoring, are interacting with the products that this team builds. The team is responsible for the Tableau Server, Online, and mobile experiences and new Search products. E&E is also the driving force behind Tableau Public and its unique experiences, like author profiles, activity feed, and social features.
Data
It all starts with data. This group builds the core capabilities underpinning Tableau's mission of helping people see and understand data. Through trusted technology and an approach uniquely tuned to customers of all sizes, the group provides users with the means to safely connect to, shape, clean, catalog, alert, track, and query their organization's critical data as their needs grow and change over time.
Platform & Infrastructure
The Platform and Infrastructure (P&I) group obsesses over providing reliable, secure, usable services, tools and support to external and internal customers. Through Tableau Cloud, this group provides customers with a fully hosted analytics solution that gets them up and running in minutes, seamlessly supporting growth without the need to configure servers, managing software upgrades, or scaling hardware capacity. Internally, this group provides the foundation that drives innovation and velocity with tools and services that empower developers to become better builders.
CRM Analytics
Experts in AI augmented analytics and scalable data services, this group provides the data tools and pipelines powering visual analytics for Salesforce as well as the autonomous, predictive, and prescriptive insights that fuel our CRM Trailblazers and the broader Tableau Community. Through new products like Einstein Discovery, Recipes 3.0, and the Analytics Datastore, this team drives the AI-powered analytics that enable business users to automatically discover relevant patterns in their data, eliminating the need to build their own sophisticated models.
Security
Our security team drives engineering excellence ensuring we build products and deliver services customers can trust. We regularly do black box testing, code reviews, automation, threat modeling and research to reduce risk to Tableau and scale with the growth of the company. This team innovates by constantly questioning processes to improve their efficacy or make them more efficient.
User Experience
The Tableau User Experience (TUX) group shapes the user experience within and across our products, defining product interfaces that delight and empower our customers from their first engagement to becoming life-long users. The disciplines of content, design and user research engage horizontally across product teams in pursuit of a holistic and seamless customer experience throughout the platform, working as both embedded feature team members and advisory contributors to strategic initiatives.
Research
Developers working in the Office of the CTO (OCTO) drive our long-term technology strategy. The team's contributions to our platform and customer experience span three timescales: today's projects through technology transfer and expert-level consulting, tomorrow's projects through inventing and prototyping potential new products and capabilities, and the continual exploration of new technologies and techniques that may underpin future product directions. Data science, machine learning, and visualization are just a few areas where this team focuses as it pushes our product and technology direction.
Product Operations
Product Operations is the force multiplier helping Tableau thrive at internet scale. The team enables the Development organization to operate as a single unit building the execution muscle that helps them work and release products more effectively. Their holistic approach to customer advocacy, operational and engineering excellence, process efficiency, and organizational transformation supports Tableau's next wave of growth.
Product Portfolio Management
The Product Portfolio team focuses on product, market, and business strategies that cut across the breadth of the product development landscape. The group helps inform product strategy from an overall end-to-end perspective to ensure our product offerings and capabilities provide a unified and cohesive solution to best help our customers. Serving as product evangelists and industry thought leaders, they share the Tableau story with customers, partners, industry analysts, and the market worldwide.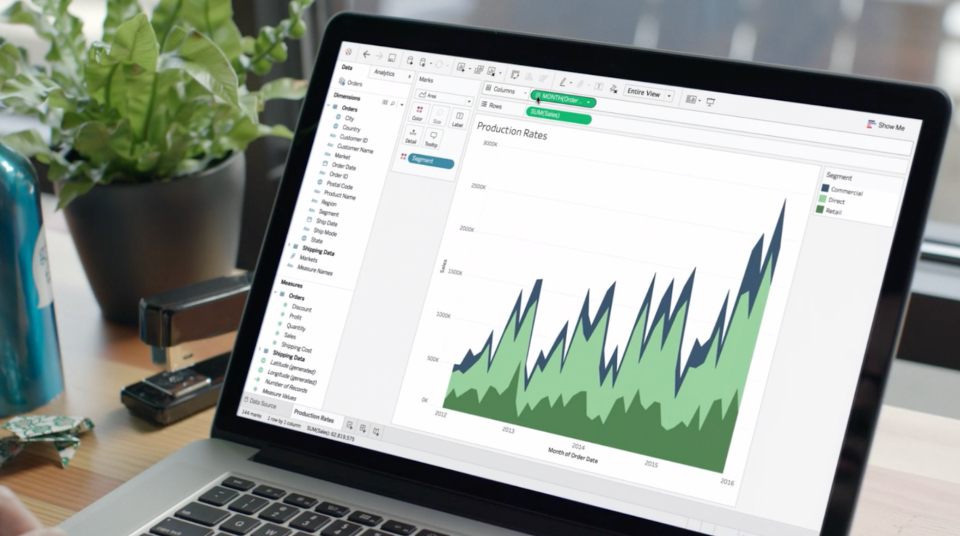 See us in action
From redrawing the boundaries of artificial intelligence to setting the bar for analytics user experiences and beyond, learn how we advance business intelligence and make it accessible to everyone by reading our our engineering blog, exploring global data storytelling on Tableau Public, seeing how CRM Analytics drives insights within Salesforce, trying Tableau Cloud, or check out our latest releases.
We're hiring! Search open positions and apply today.