AWS re:Invent
Join Tableau for this AWS event
Monday November 29 - Friday December 3, 2021
Tableau on AWS allows you to securely maximize the value of your data, at scale, and without compromising data integrity—a pathway to modern cloud analytics.
We are so excited to spend time with you, celebrating 10 years of AWS re:Invent. Meet Tableau at re:Invent to experience modern cloud analytics up close via live and self-serve demos, grab time with our experts, engage in our breakout session, and party it up with Tableau, Salesforce, and Slack.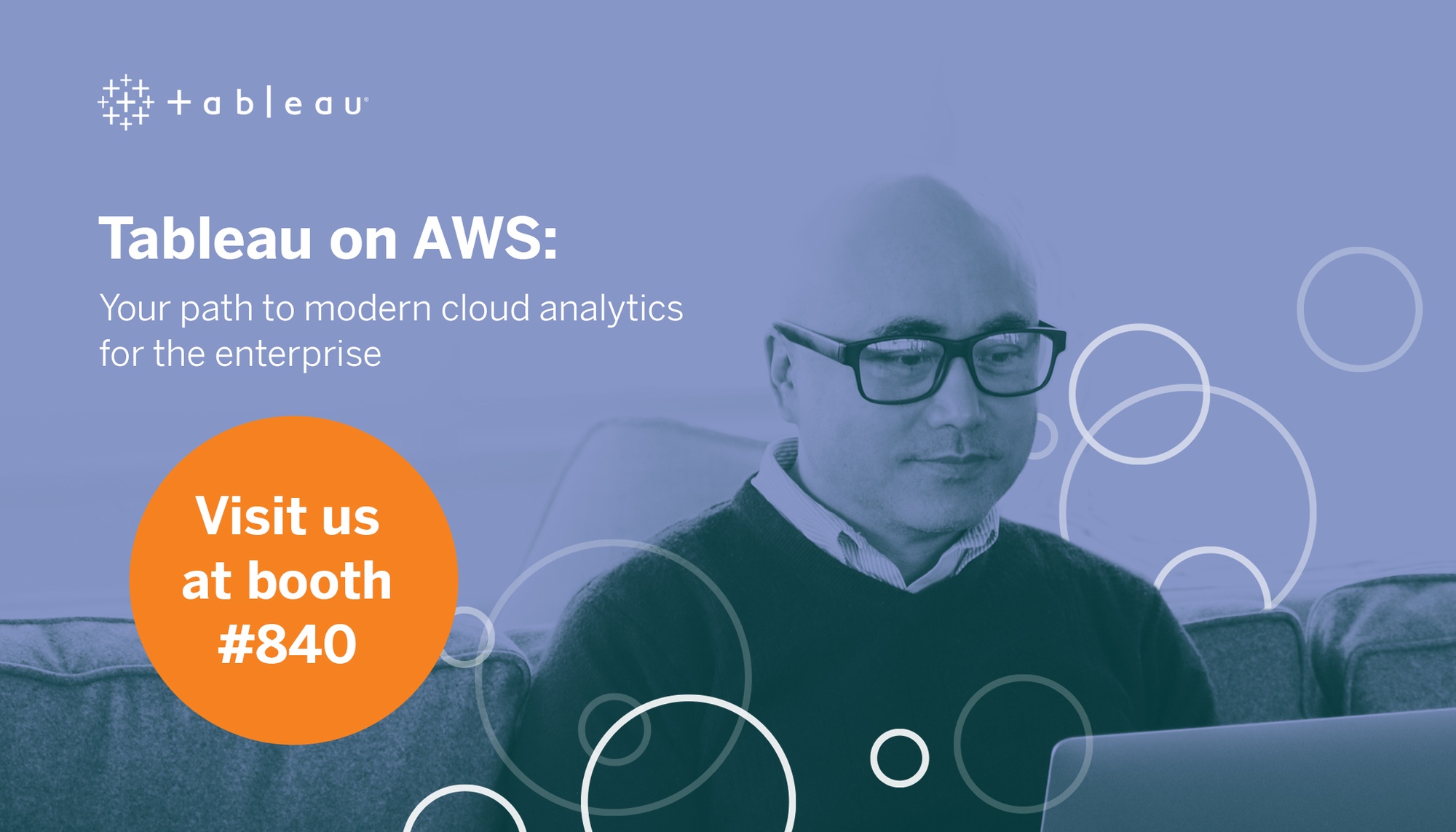 Tableau Breakout Session
---
Tableau on AWS: A roadmap for scaling your enterprise data and analytics strategy

Wednesday, December 1, 11:30 a.m. PST | Wynn Cristal Ballroom 7
Kevin Glover, Sr. Product Manager, Tableau
The Tableau platform on AWS is continuously evolving to drive your corporate analytics and data governance strategy at scale. In this session, we'll explore how Tableau innovation impacts how you curate and govern data while managing the platform for self-service analytics at scale, including capabilities—from centralized security, enterprise architecture, resource management, and dynamic scaling container architecture.
If you join us live, you can ask the presenters questions. But if you can't make it, don't worry—catch the on-demand replay any time that's convenient for you.
Attending in-person?
Gmail: Add the session to your Gmail calendar
re:Invent at Home with Tableau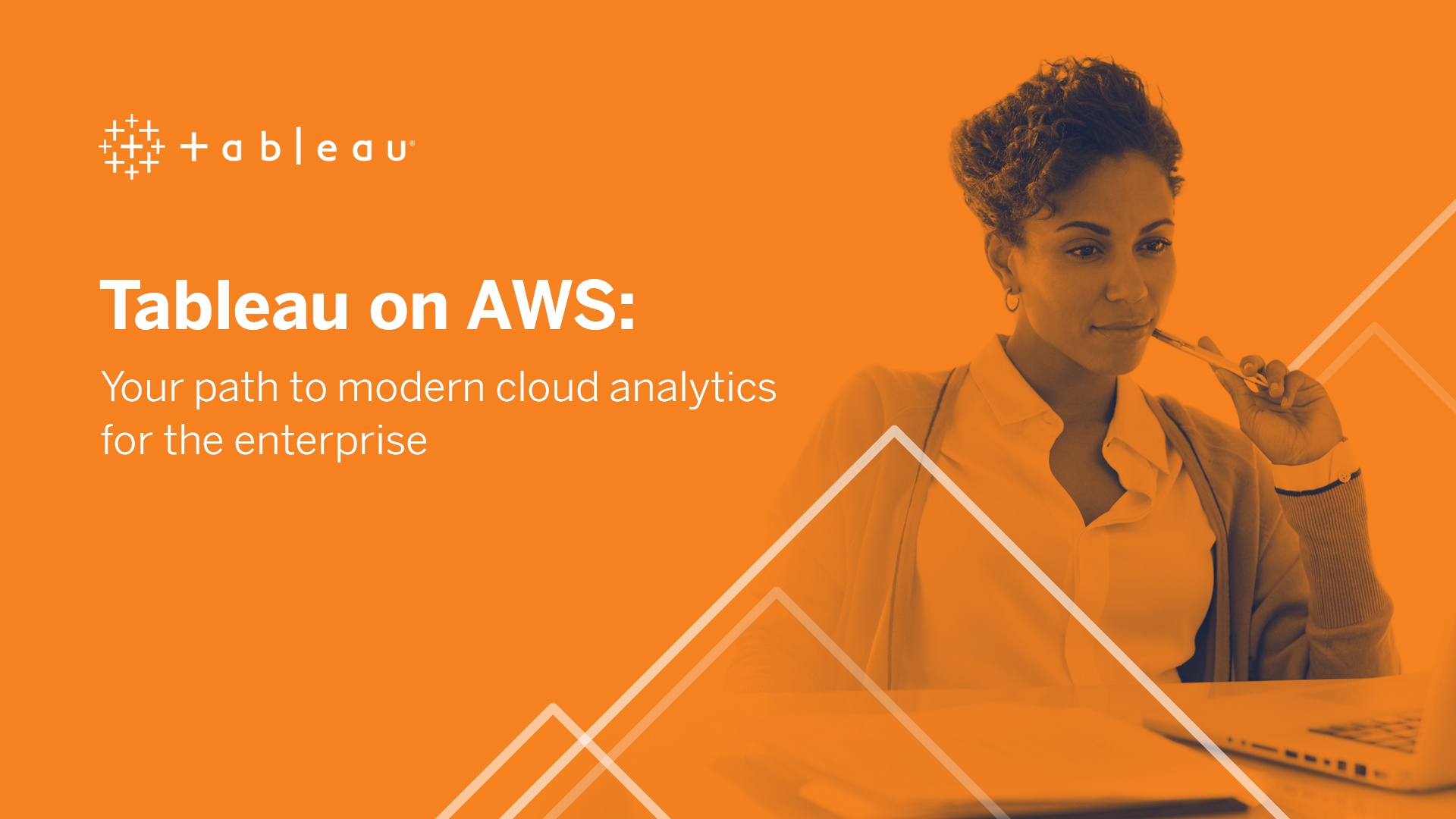 The virtual booth experience goes live on November 29th. Save it to your calendar now!
Gmail: Save to your calendar
Outlook: Save to your calendar
---
Attending re:Invent virtually? Don't worry, we've got you covered. This year, you can visit the Tableau booth—watch our re:Invent breakout session, see the latest Tableau features in our product demos, and schedule time to chat with our experts—all from the comfort of your home.
Product demos include:
Updates on Tableau Server's evolving container architecture & auto-scaling
Exciting new Connectors to AWS Services
New QuickStarts and updates
Register on the AWS re:Invent site
Tableau & AWS
Learn how Tableau directly connects to Amazon data sources to maximize the return on your organization's data.
Start your free trial of Tableau
Limitless data exploration and discovery start now.