TC22: Public Sector
Watch public sector sessions from Tableau Conference 2022, on demand, and take your data skills to the next level.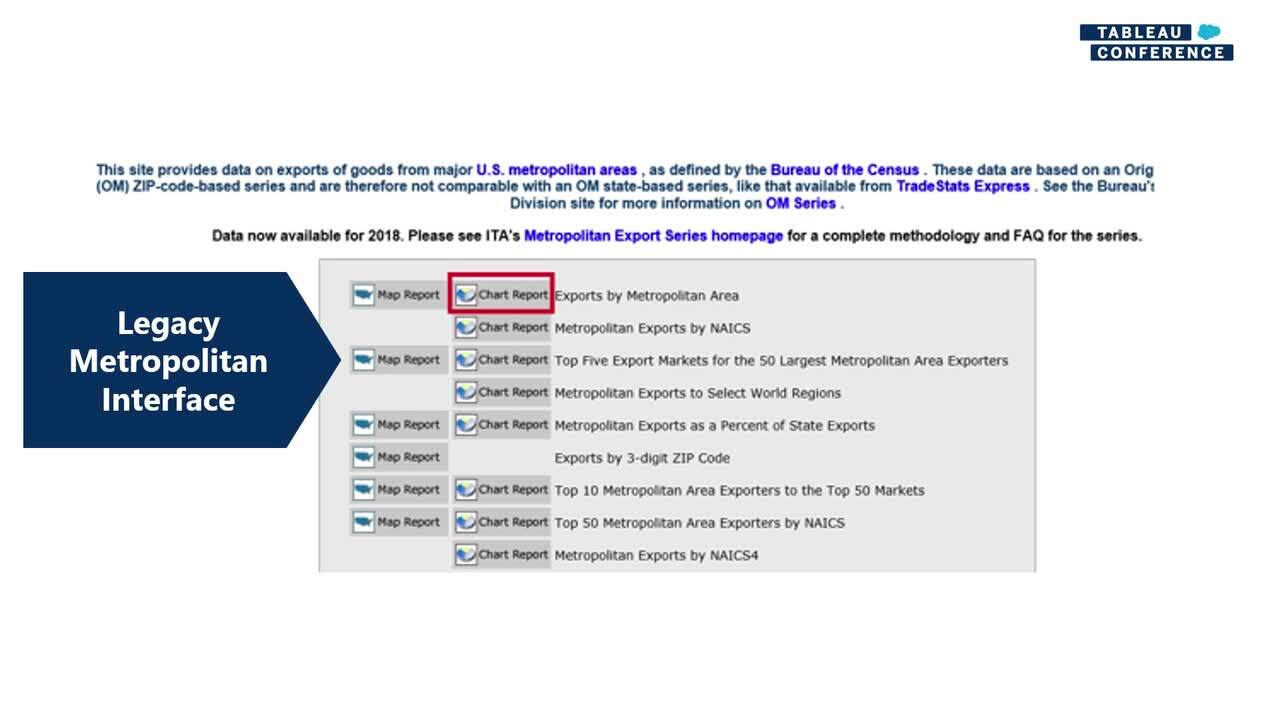 International Trade Administration: Trade Data for the Public, Journey to Modernization
An outdated, costly, and custom-built BI solution hampered ITA's ability to promote US exports. By modernizing with Tableau, ITA can now demystify trade and make it easy to understand the importance of exports in the US economy.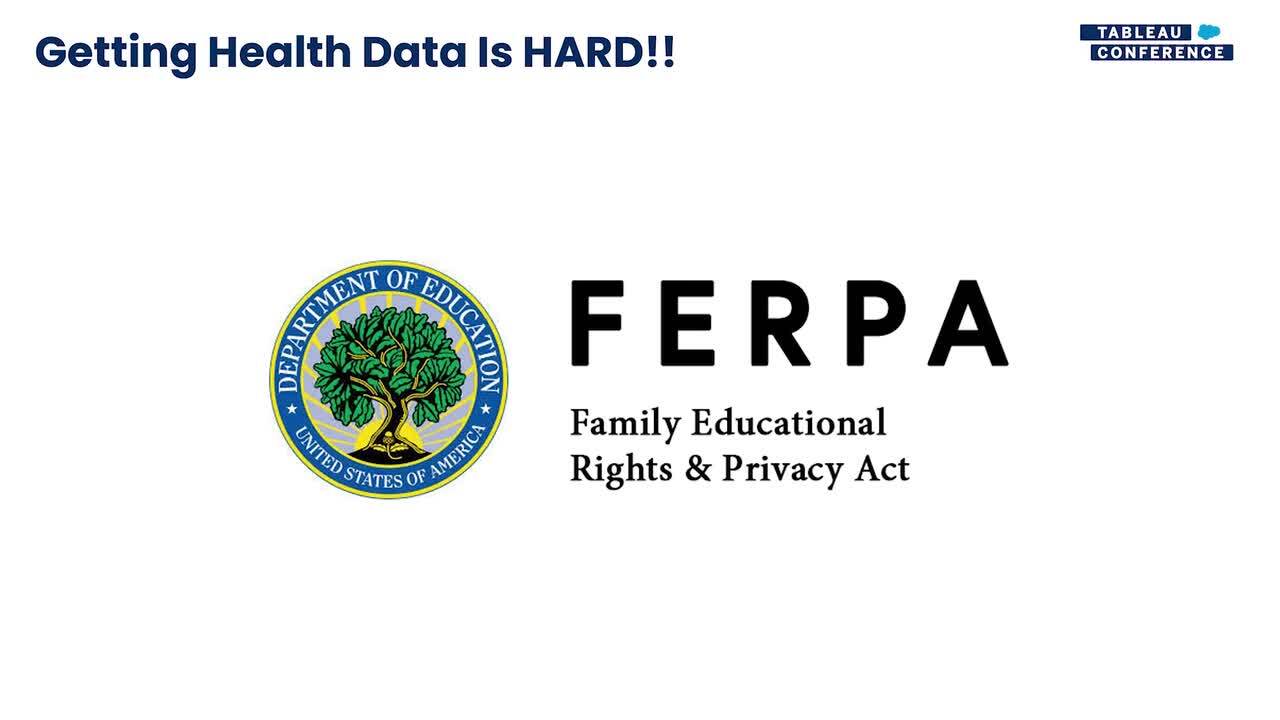 Lake County Health Department: Empower Community Health by Respecting Everyone's Data
Jefferson McMillan - Wilhoit
Jefferson McMillan-Wilhoit of Lake County Health Department (LCHD) leads a public-health government tech team with an important mission: helping residents live healthy lives. After delivering effective patient vaccination experiences, he's transforming analytics at scale. Learn about his evolving analytics strategy to build public trust in data—using Tableau as a federated environment with Tableau Data Management. You'll take away tips to build flexibility into your data strategy and bridge collaboration between data governance and analytics programs.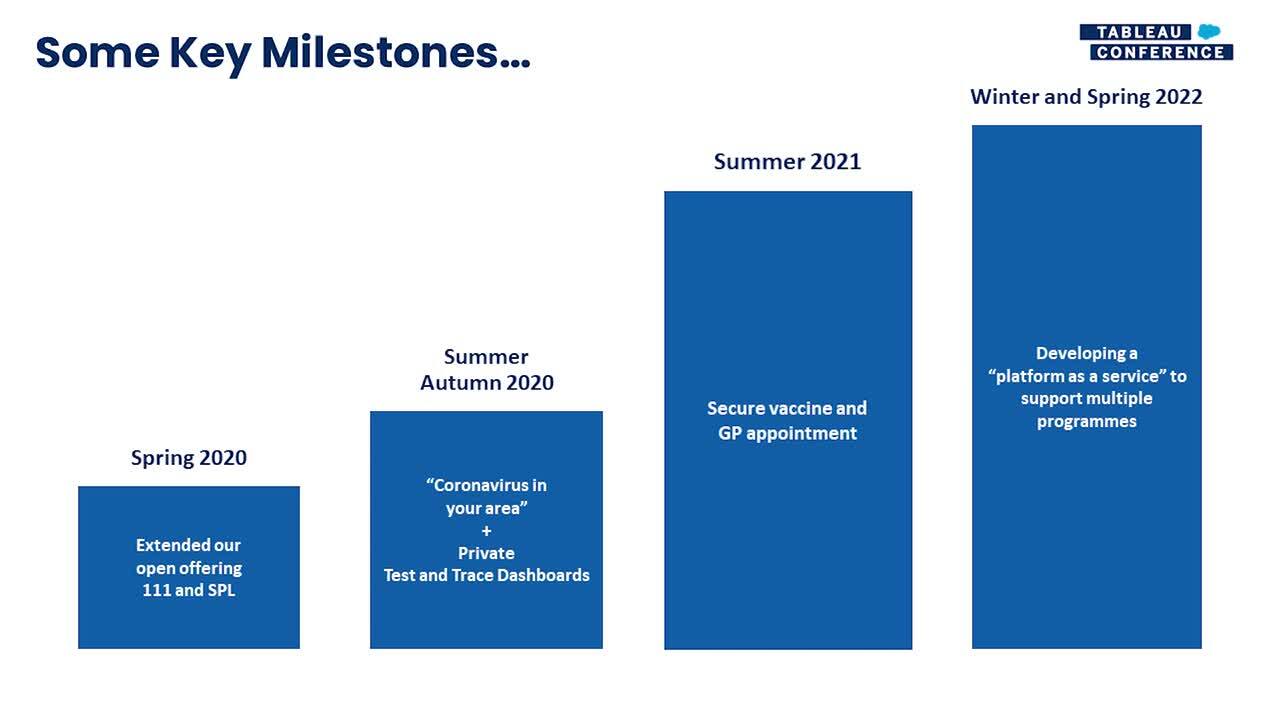 NHS Digital: Population Health Powered by Data
Empower your organization to build and streamline an analytics practice across the enterprise. Learn how healthcare organizations can use visual analytics to monitor care delivery, efficiently manage population health initiatives, and empower their workforce with data.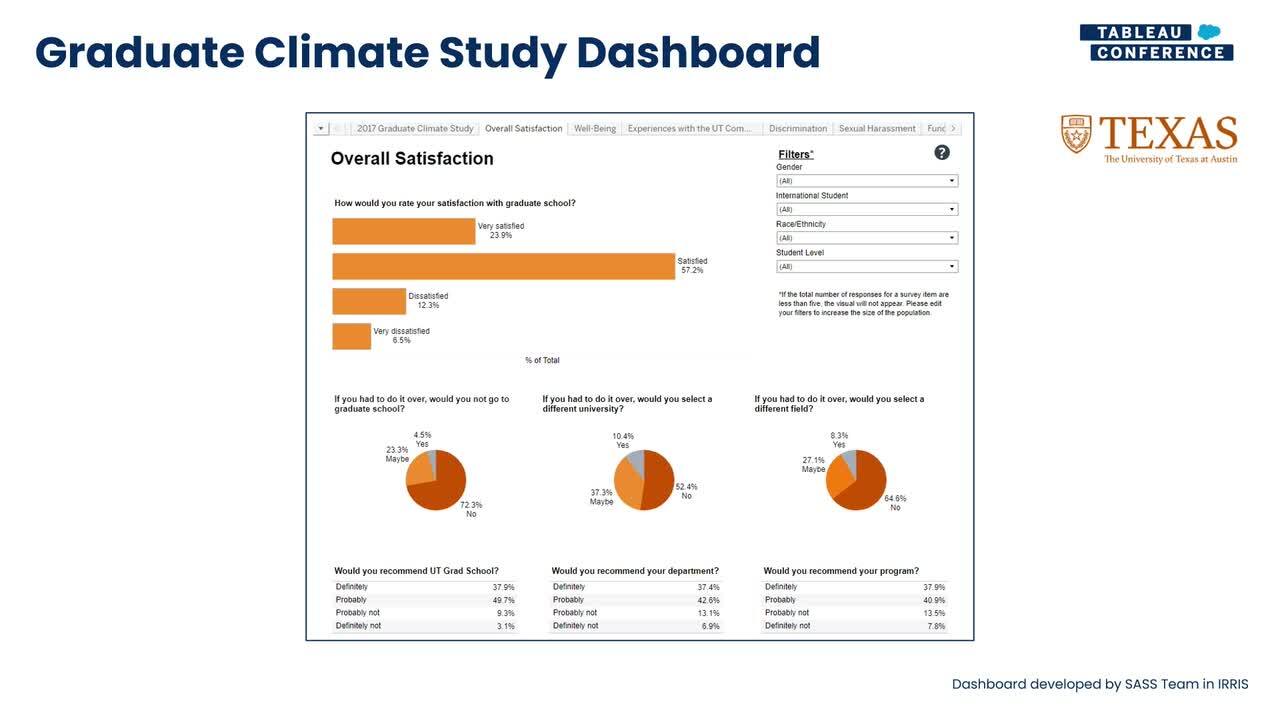 The University of Texas at Austin: Explore the Intersection of Data and Democracy Within Higher Education
The University of Texas at Austin (UT Austin) is home to a diverse population of 51,000 students and more than 24,000 faculty and staff. It's also home to The Office of Institutional Reporting, Research and Information Systems (IRRIS), a central point of contact for official campus statistics. As one of the largest public research universities in the country, IRRIS serves as a major repository for information on students, faculty, courses, Texas Legislature insights and more! Explore how collaborations between researchers and scholars enhance decision-making and deliver an interactive Spotlight on Data.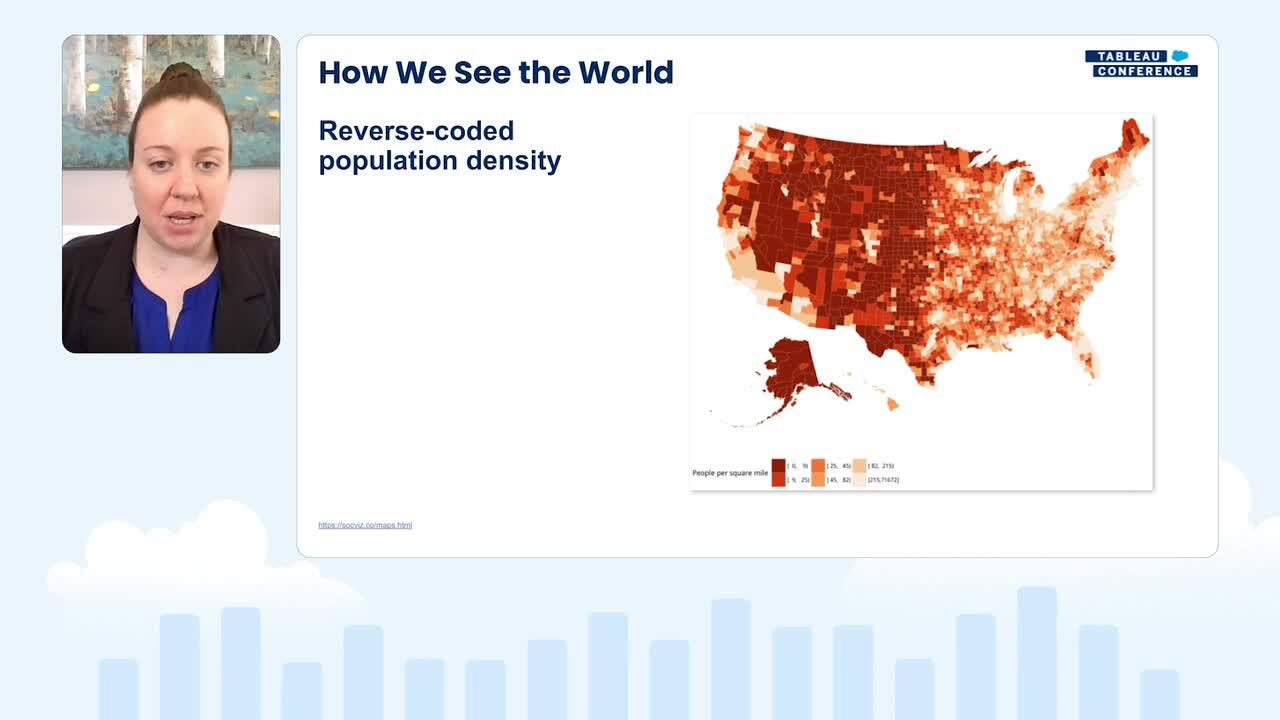 Montgomery County: Dashboarding Is Storytelling, Building Narratives Through Data and Design
Nidhi Singh
Sarah Dickinson
Designing a dashboard is telling a story. The choices you make—color, font, and hierarchy—impact how your audience perceives and understands the compilation of data. Learn how to use effective design principles intentionally to craft a clear and compelling narrative.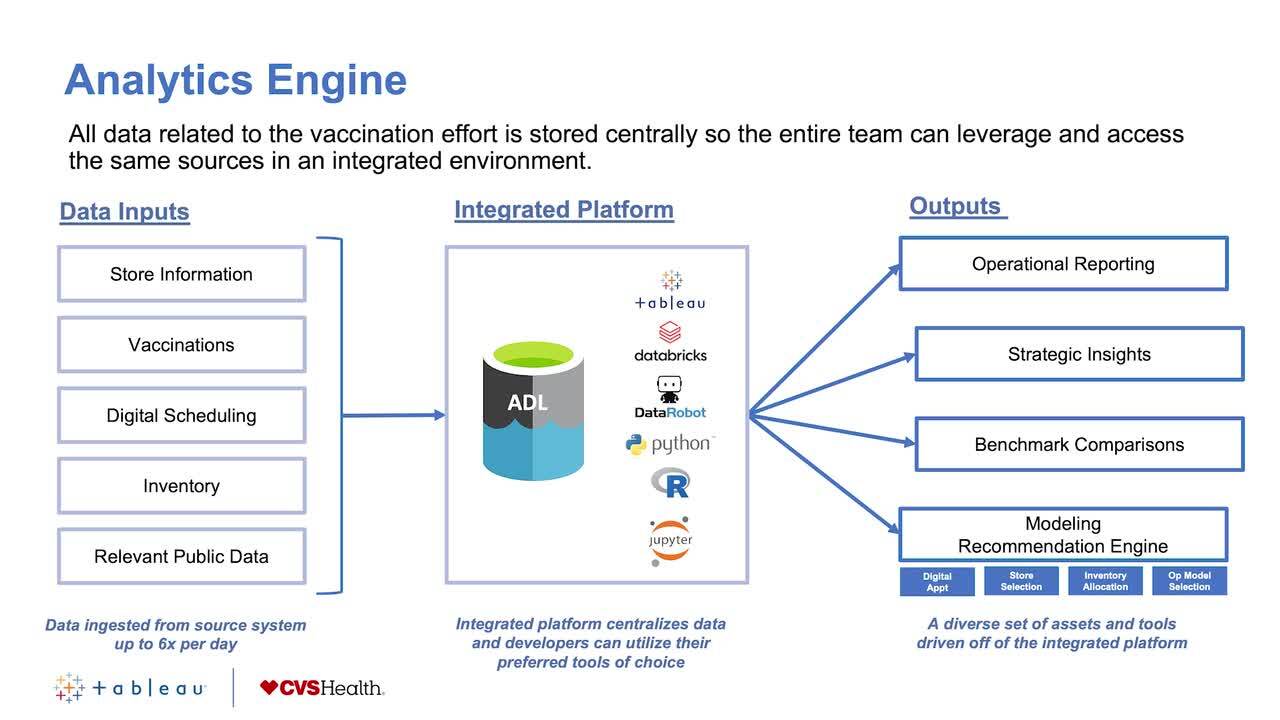 CVS Health: Accelerating Analytics for Community Health
Modernization and achieving innovation at scale are critical imperatives for healthcare. CVS Health is at the forefront of this effort, using analytics to lead the industry in all aspects of vaccine management and revolutionizing the health experience with data to provide more convenient, equitable, personalized, and affordable care for consumers. Throughout the pandemic, CVS Health has administered more than 41 million COVID-19 tests and 50 million COVID-19 vaccines. Learn about their patient-centric data strategies to accelerate the future of health and medicine at home and in communities around the globe.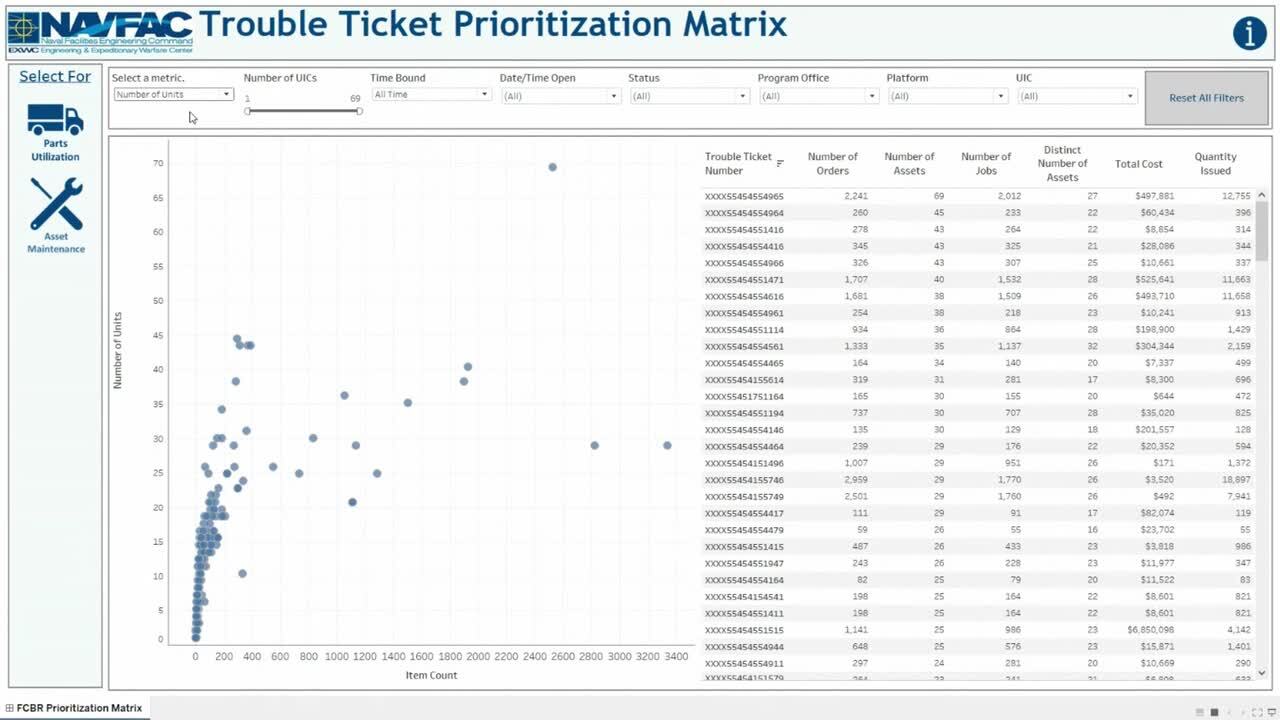 U.S. Navy Expeditionary Warfare Center: Hunting for Humvees, a Data Fabric Journey at EXWC
Hannah Corso
Antwan Gibson
Managing data across disparate, and sometimes contradicting, authoritative systems can be like herding cats. Instead of waiting years for an enterprise data management system to tackle this challenge, NAVFAC EXWC utilized Tableau to identify meaningful data relationships and integrate information across existing systems, creating immediate visibility of 40,000+ U.S. Navy expeditionary assets.