TC22: New to Tableau
Watch New to Tableau sessions from Tableau Conference 2022, on demand, and take your data skills to the next level.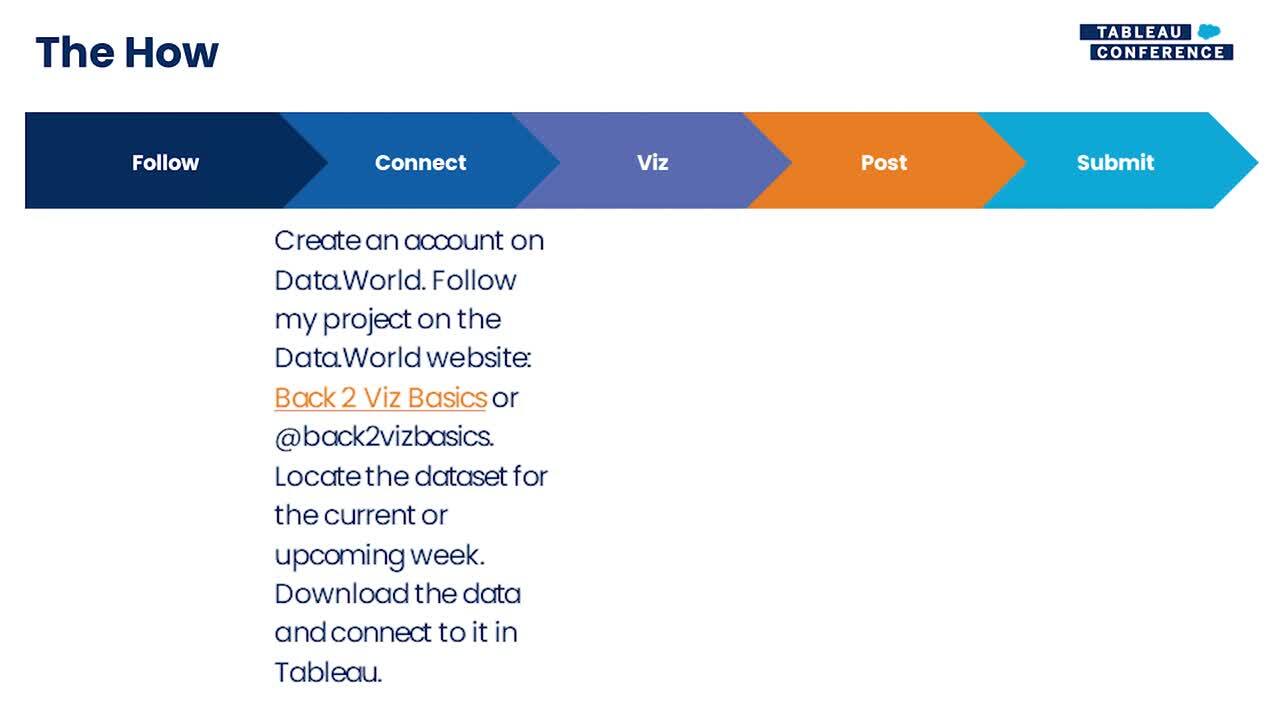 Back 2 Viz Basics
Wherever you're at in your data visualization journey, Back 2 Viz Basics is here to help you hone in on what really matters—a solid foundation. Designed for Tableau newbies, this community project will give you the essential tools to start practicing and improving your Tableau skills.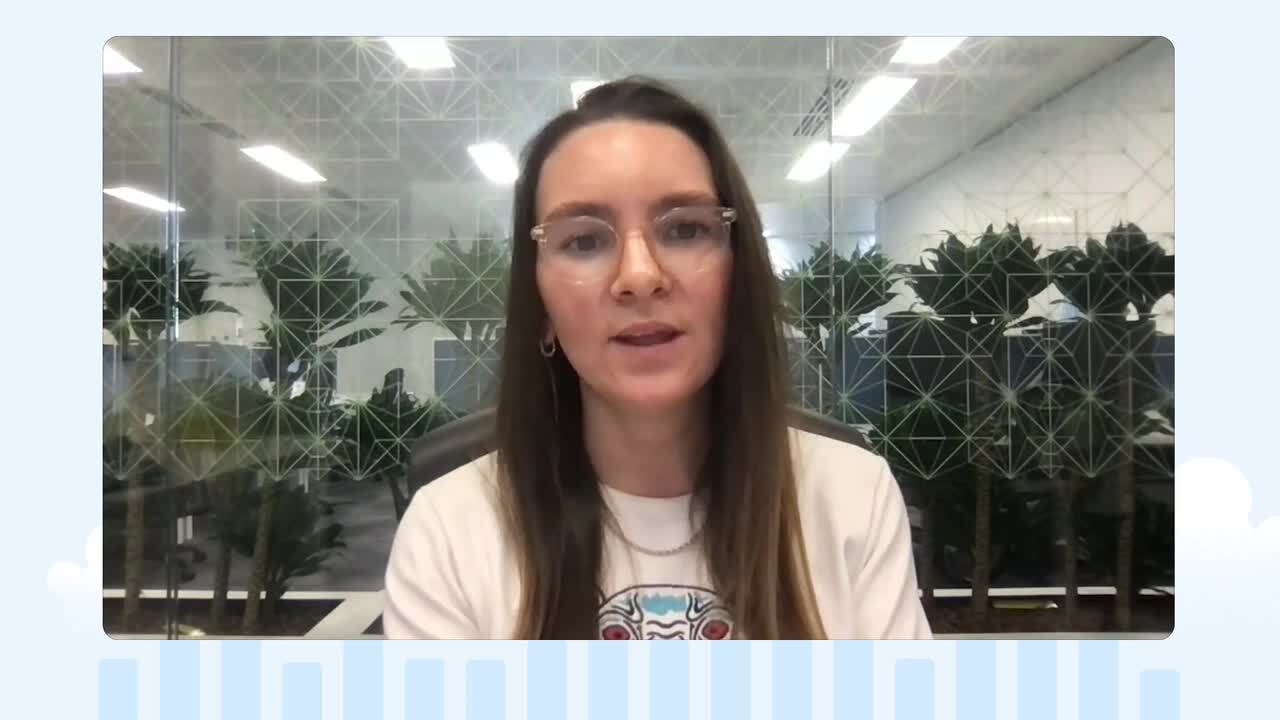 John Lewis Partnership: Leveraging Tableau to Bring Analytics to Everyone
Lydia Collett
Kat Jurgonska
Libby Hickey
As the John Lewis Partnership implements Tableau within their 80K person organization, they are enabling everyone—from analytics professionals to retail branch managers—to activate data insights. Learn about their personalized approach and the community they are building within the company.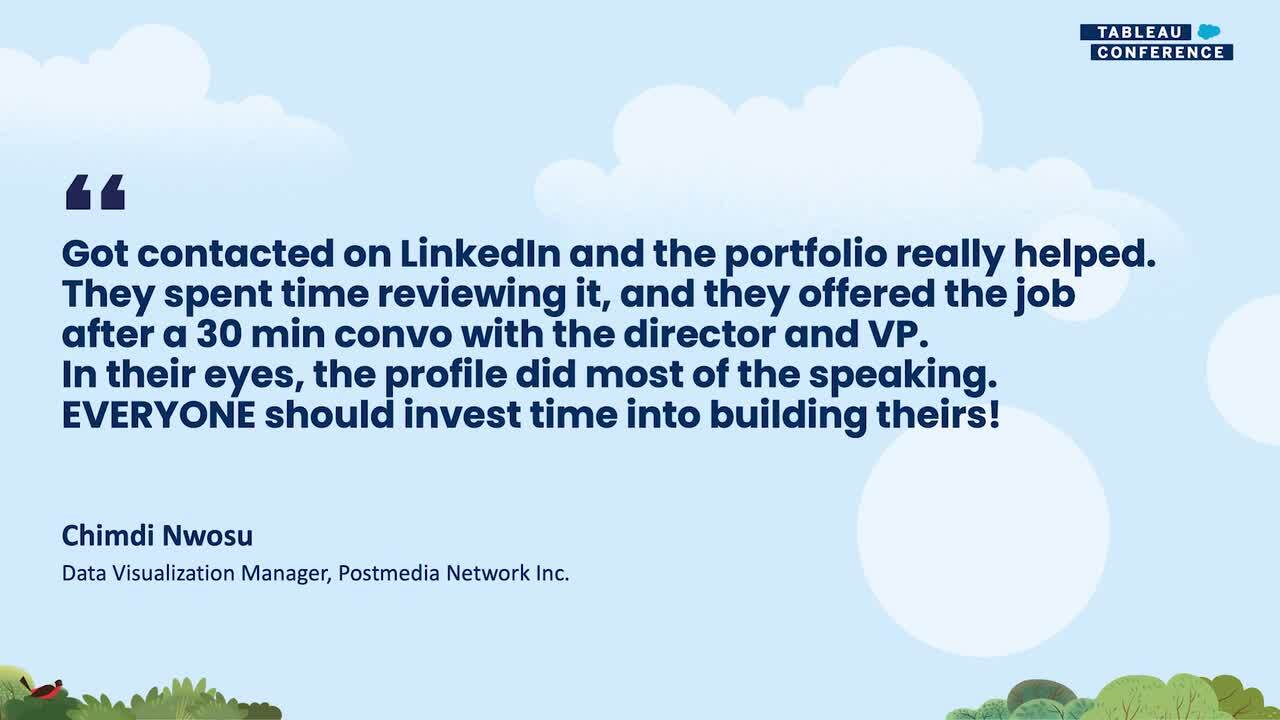 Bring the Wow Factor with Tableau Public Portfolios
Autumn Battani
Priyanka Dobhal
A compelling Tableau Public portfolio can help you stand out, showcase your data expertise, and even get hired. Get the tools to effectively use Tableau Public templates and build a Tableau Public portfolio with serious "wow" factor.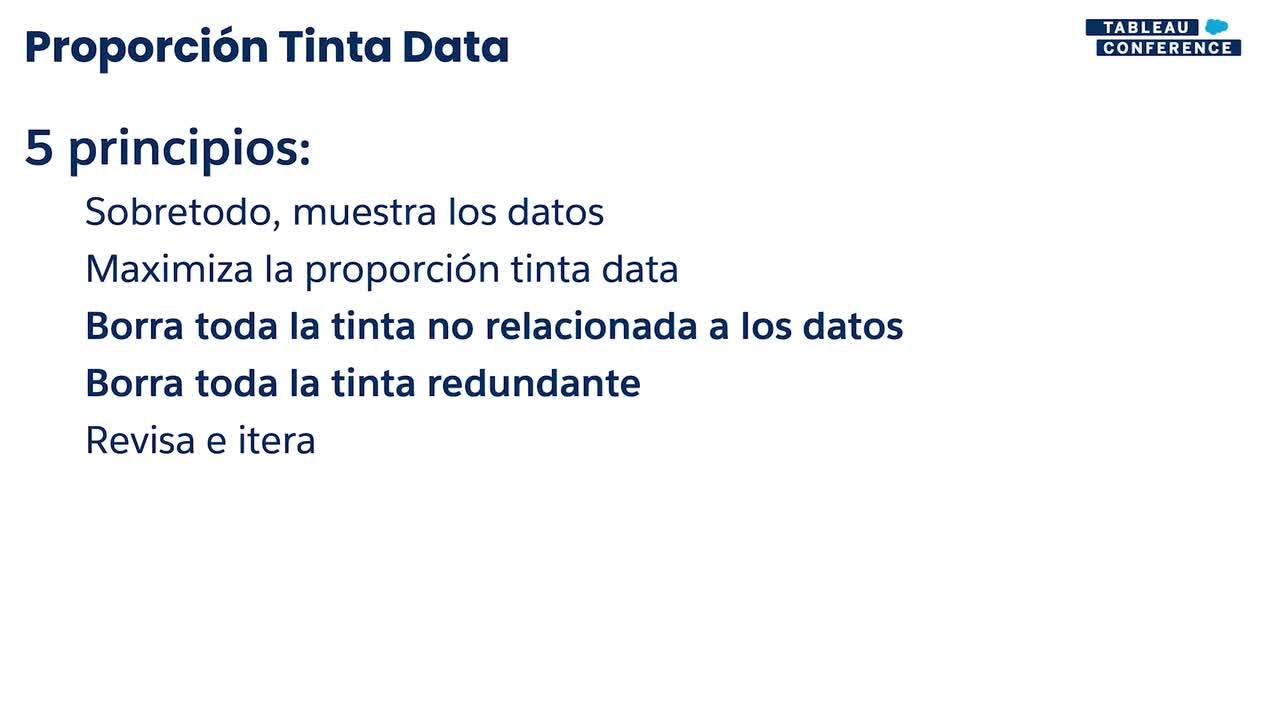 Con o sin chimichurri? Strike the Right with Balance Design and Cognitive Load
El equilibrio es esencial en toda obra maestra. Aprende a dominar las técnicas que te permitirán balancear diseños elaborados y diseños minimalistas para crear tableros extraordinarios e interactivos.
Balance is an artform. Learn how to master the balance between elaborate and minimalistic design approaches while creating impactful yet interactive dashboards.
Session presented in Spanish language with English subtitles.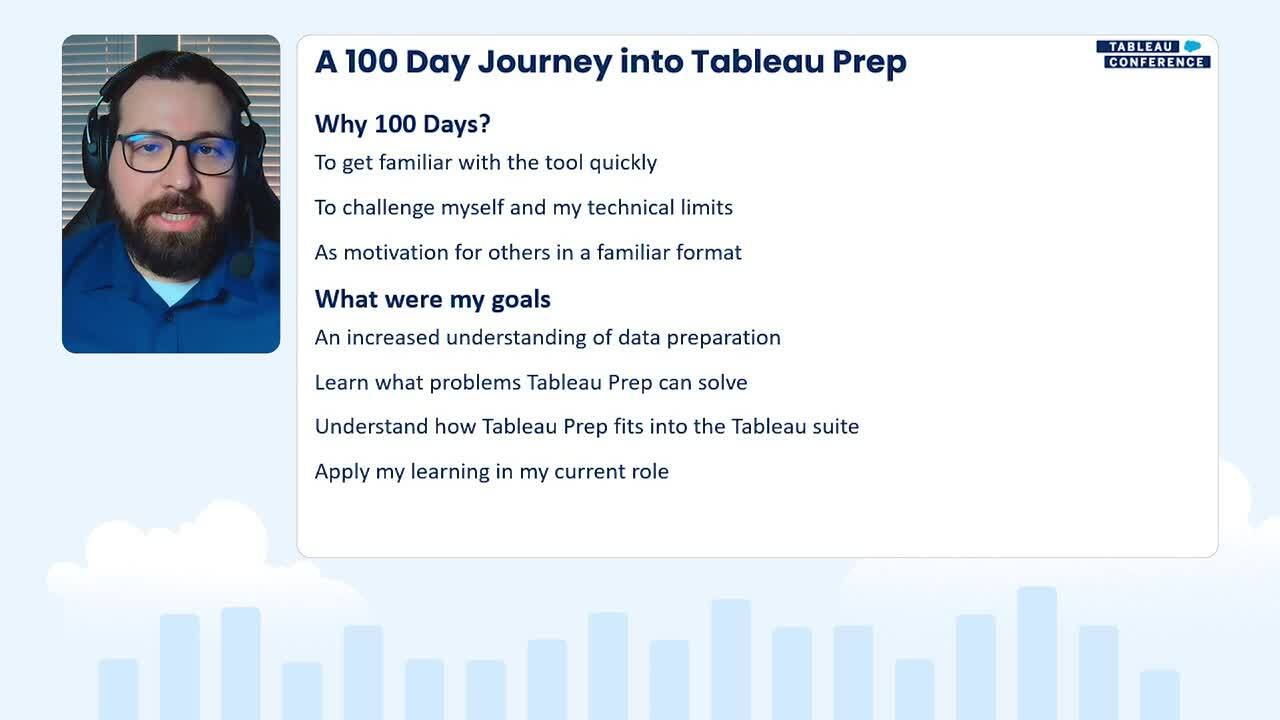 One Hundred Days of the #PreppinData Challenge
Jared Flores
Jenny Martin
Carl Allchin
Maybe you've heard of the popular Preppin' Data community challenge, but do you know its back story? Learn how the challenge came to be and how 100 days of data-prep challenges led to the ultimate self-service data preparation.
Riley Children's Foundation: Unlocking the Power of Data-Driven Fundraising
Learn from RCF's journey with CRM Analytics (formerly TCRM) how they re-centered the organization's outlook on data and data-driven decisions with Salesforce, and following that, with CRM Analytics. Explore the models and dashboards they've implemented for fundraising staff, their process for bringing analytics to RCF, as well as the roadblocks and learnings.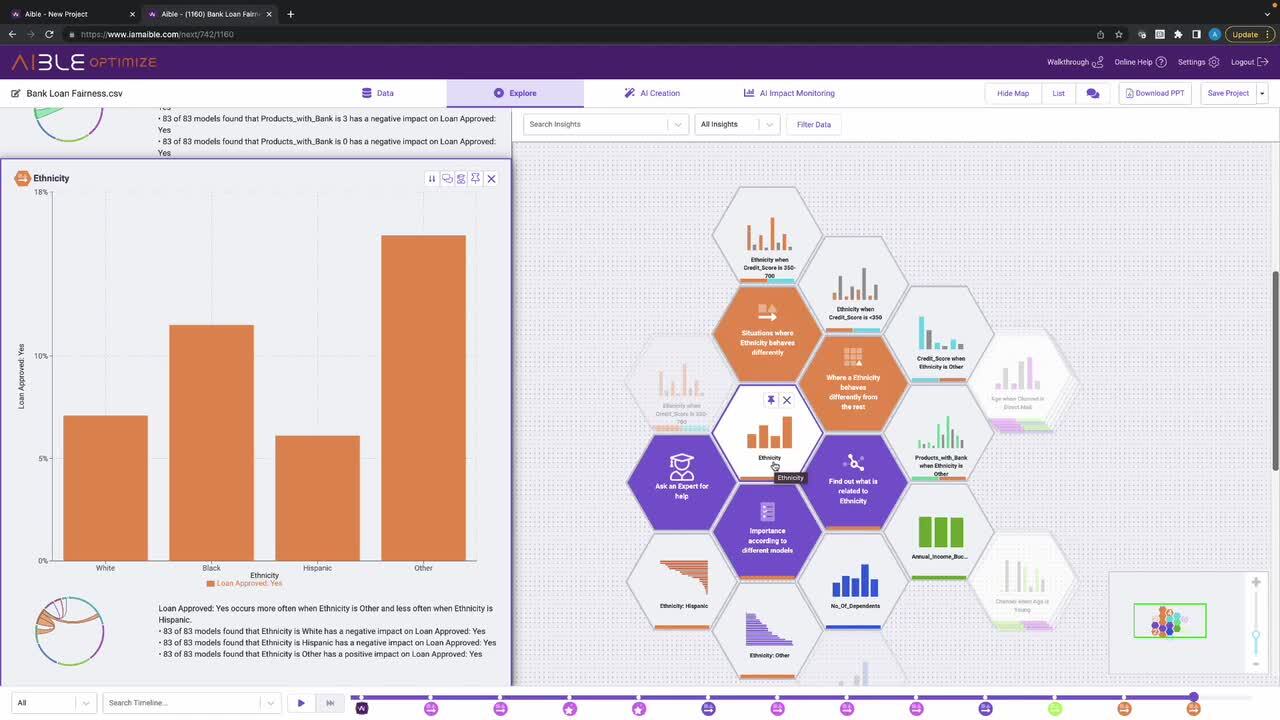 Aible: Augmented Analytics That Delivers Business Impact in 30 Days. Guaranteed.
Only 20% of organizational data is valuable. Aible Sense automatically tells you which data is worth analyzing and how. Explore enables collaborative open world exploration of data. See why only Aible guarantees business impact in 30 days.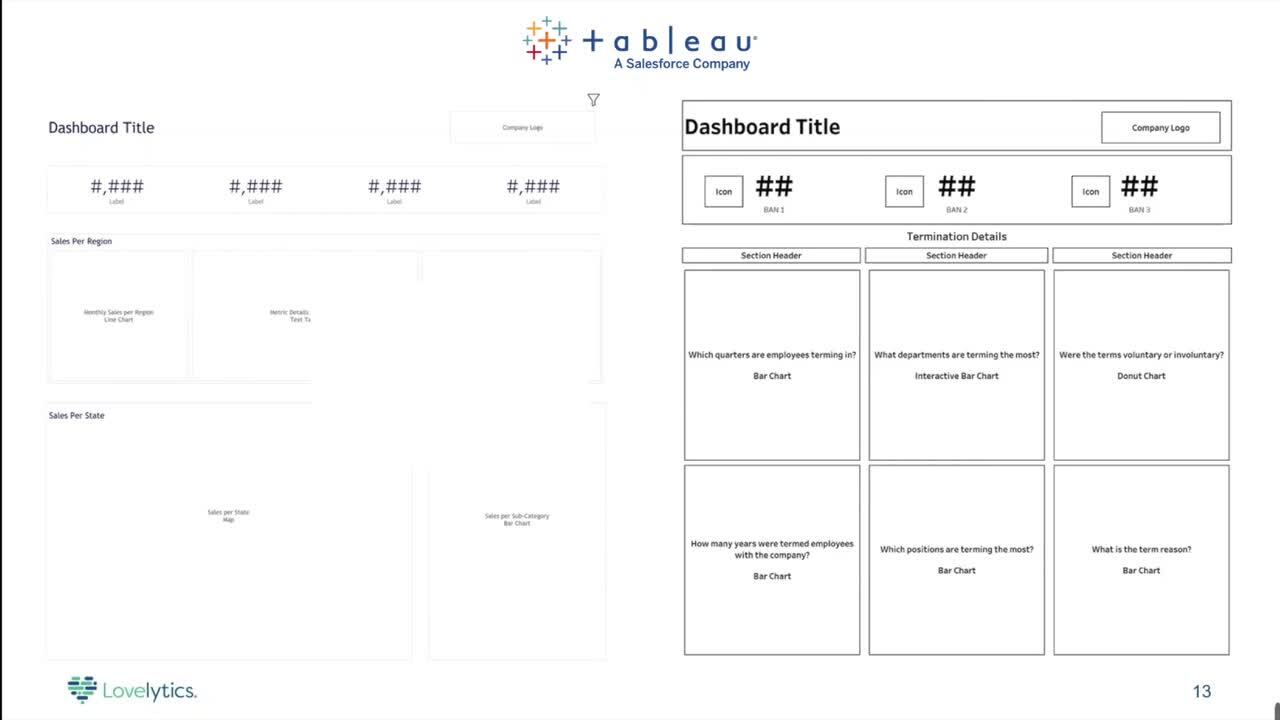 Lovelytics Five Step Guide To Building Efficient Dashboards
Chantilly Jaggernauth
Sekou Tyler
Agata Ketterick
Learn how to deliver data viz solutions that put actionable insights into the hands of decision makers. Topics include leveraging prep, data viz best practices and wireframes, and building out data viz style guides for clients.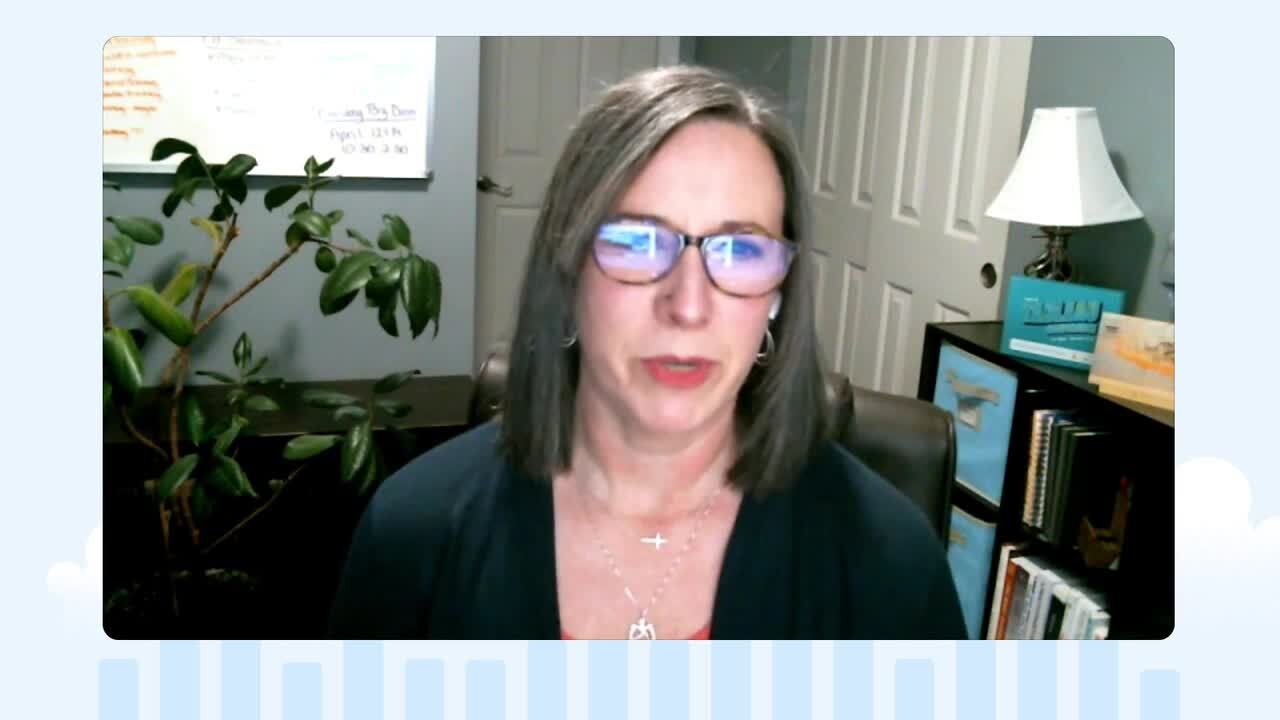 Data Skills Top the Charts for Success
Nairanjana (Jan) Dasgupta
Shami Marangwanda
Heather Gough
Steve Wexler
The common denominator for successful citizens and organizations? Data skills. Hear from a panel of experts spanning academia, enterprise, and talent acquisition on how data skills equipped them for success in school, work, and beyond.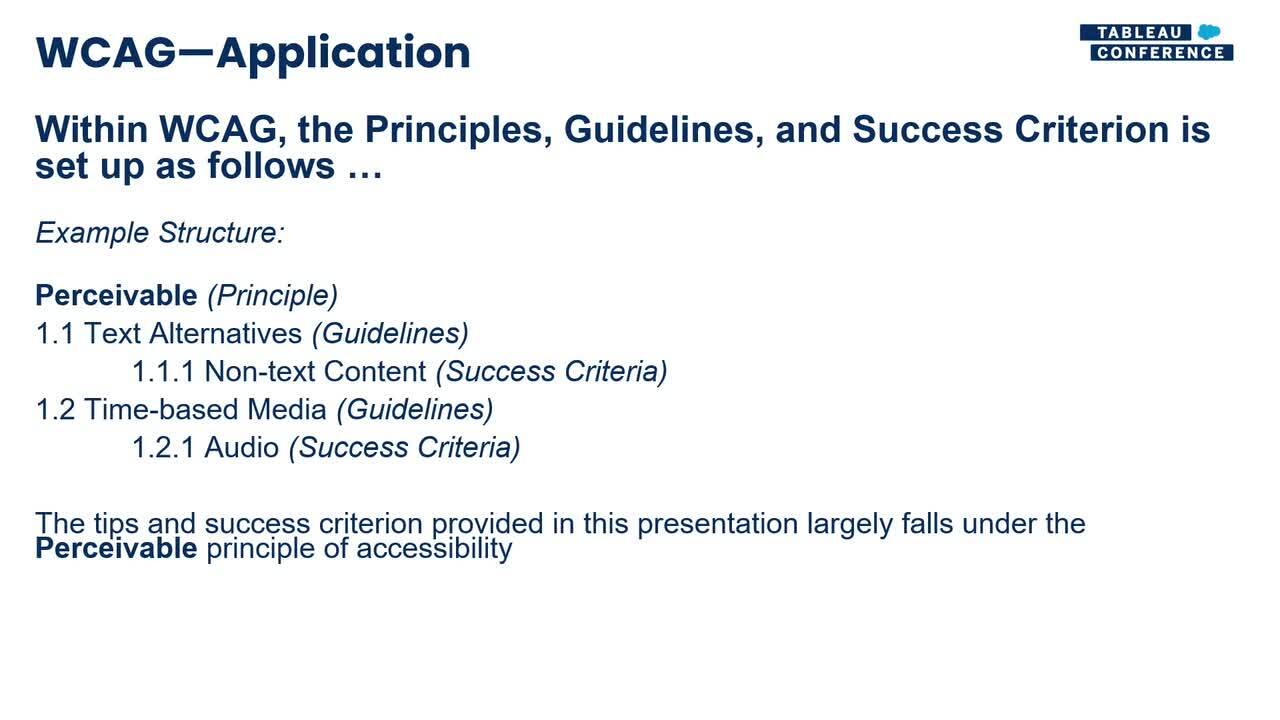 Indeed: Accessible Dashboard Design: How to Reduce Barriers and Enable Interaction
Accessibility is a right. When creating and managing dashboards, what should you consider to ensure the needs of your audience are met? Hear from design and accessibility experts on how to create functional and consumable dashboards.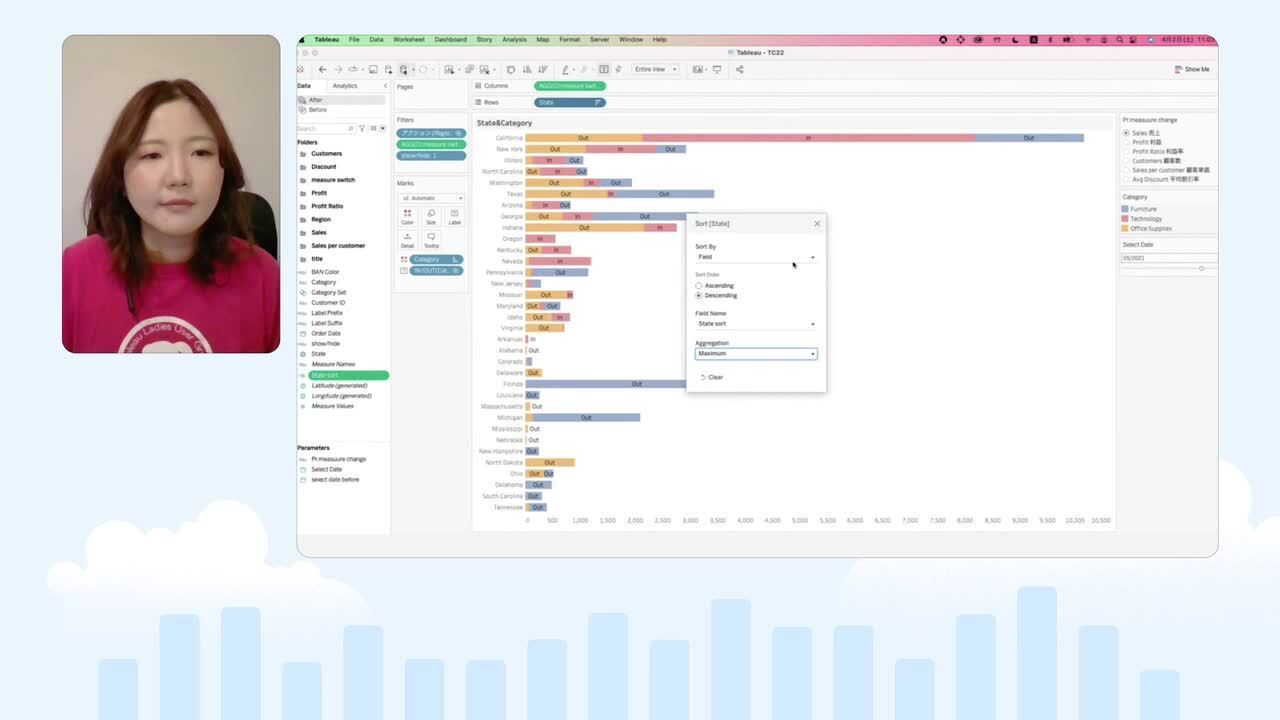 日本発!Tabjoによるクイックで簡単な実用tipsをご紹介!Quick and Easy Tips by Japan's Tableau Data Heroines
Tomoko Wakamatsu
Chiaki Ishida
Kayoko Yamashita
日本コミュニティーのデータ ヒロイン たちから、今日から使える簡単なTableau DesktopのTipsを学びましょう!
Join Tabjo, a women-led Japanese Tableau User Group (TUG), for simple, practical Tableau tips and tricks you can start using immediately.
Session presented in Japanese language with English subtitles.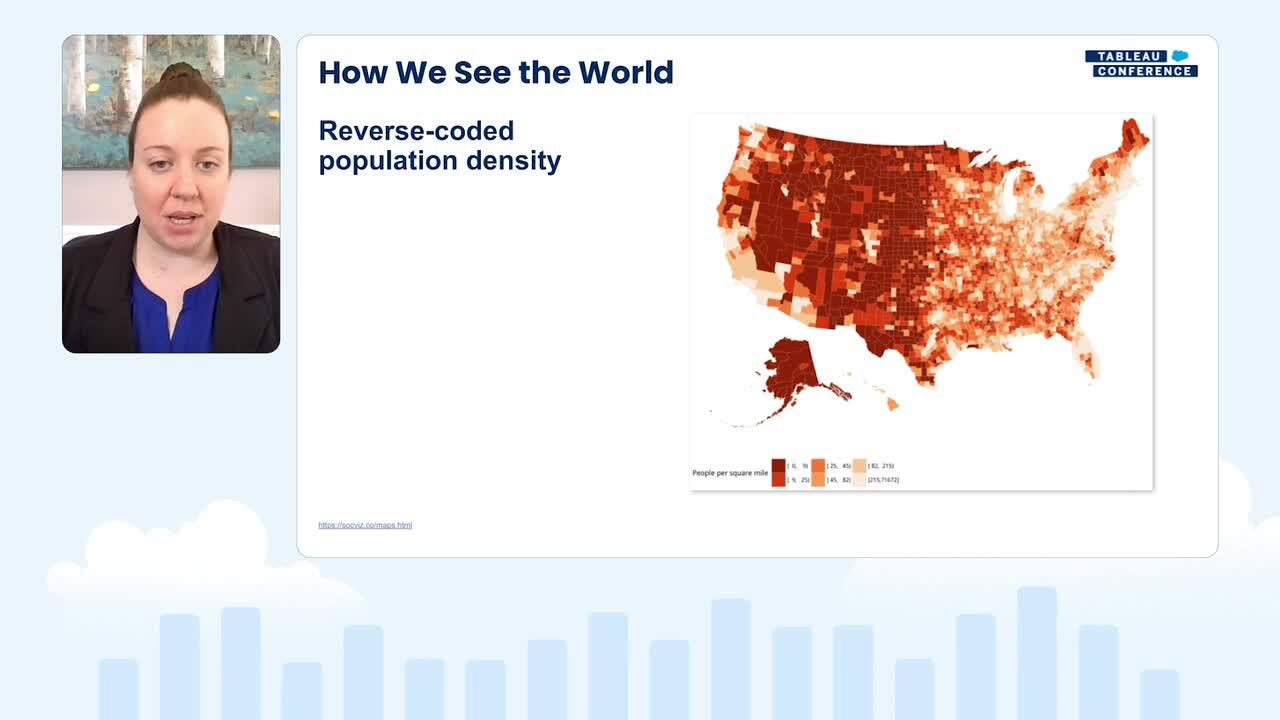 Montgomery County: Dashboarding Is Storytelling, Building Narratives Through Data and Design
Nidhi Singh
Sarah Dickinson
Designing a dashboard is telling a story. The choices you make—color, font, and hierarchy—impact how your audience perceives and understands the compilation of data. Learn how to use effective design principles intentionally to craft a clear and compelling narrative.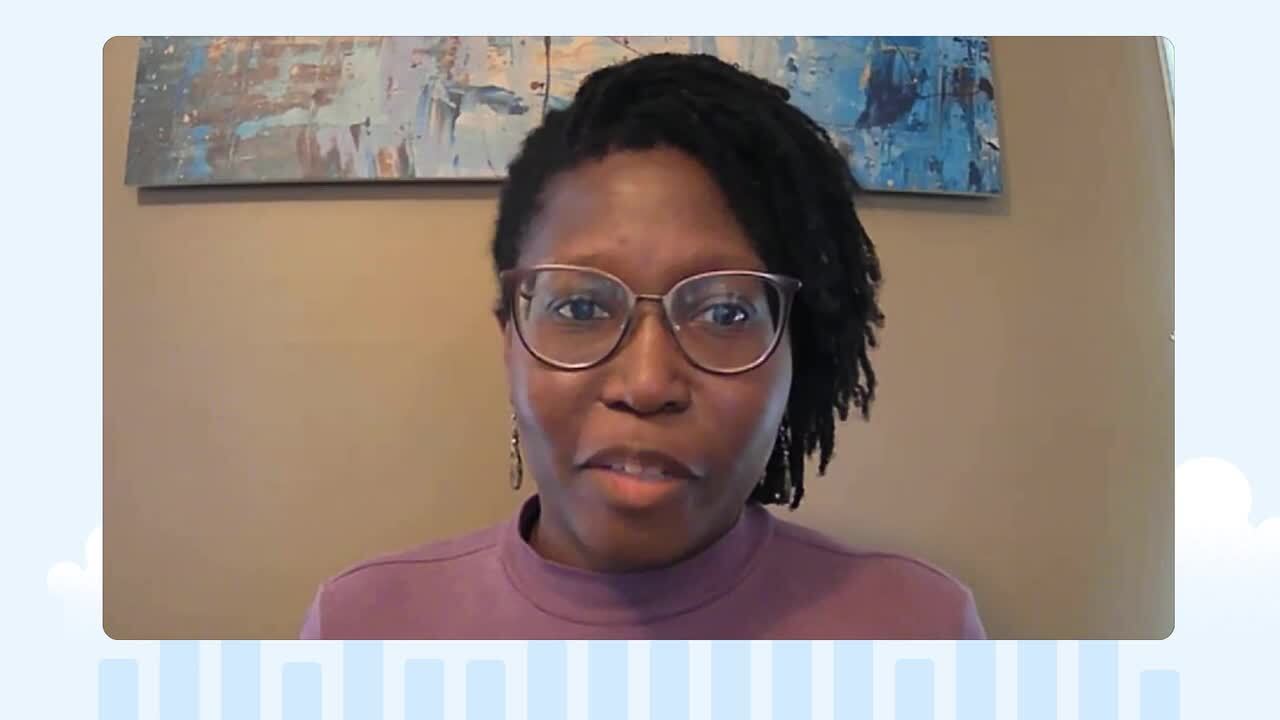 Data. Set. Go! Jumpstart Your Data Career
Alice McKnight
Prasann Prem
Ausrine Rimeikyte
Ashley Koen
Ready to supercharge your career path? Listen as Tableau Community members discuss their data careers and lessons learned along the way. You'll leave with insights to help you successfully advance your data career.