TC22: Industrial Products and Manufacturing
Watch industrial products and manufacturing sessions from Tableau Conference 2022, on demand, and take your data skills to the next level.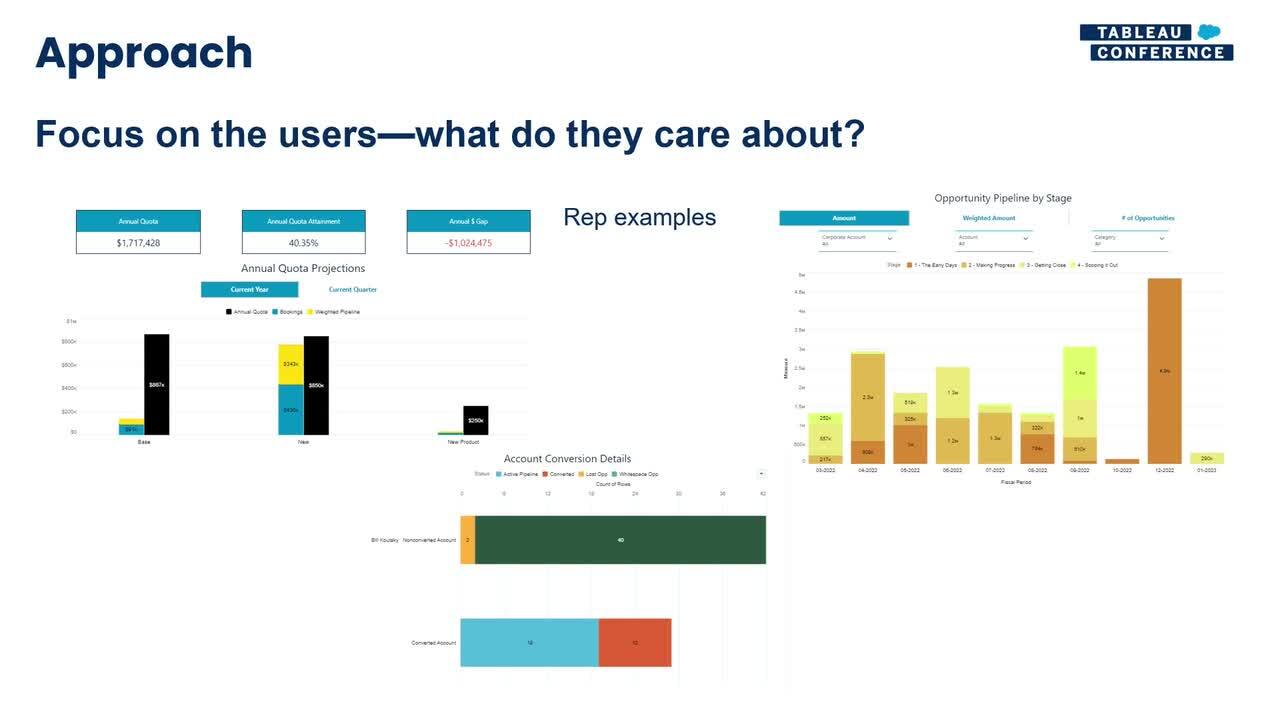 STANLEY Healthcare: Facilitating CRM Analytics Sales Adoption
Stephen Mascola
Jamie Moss
From completely manual sales reporting to near-real-time access to sales goal attainment, learn how STANLEY Healthcare underwent a total reporting transformation. This session will speak to how successful adoption of new processes and systems helped the sales and finance teams revolutionize their reporting.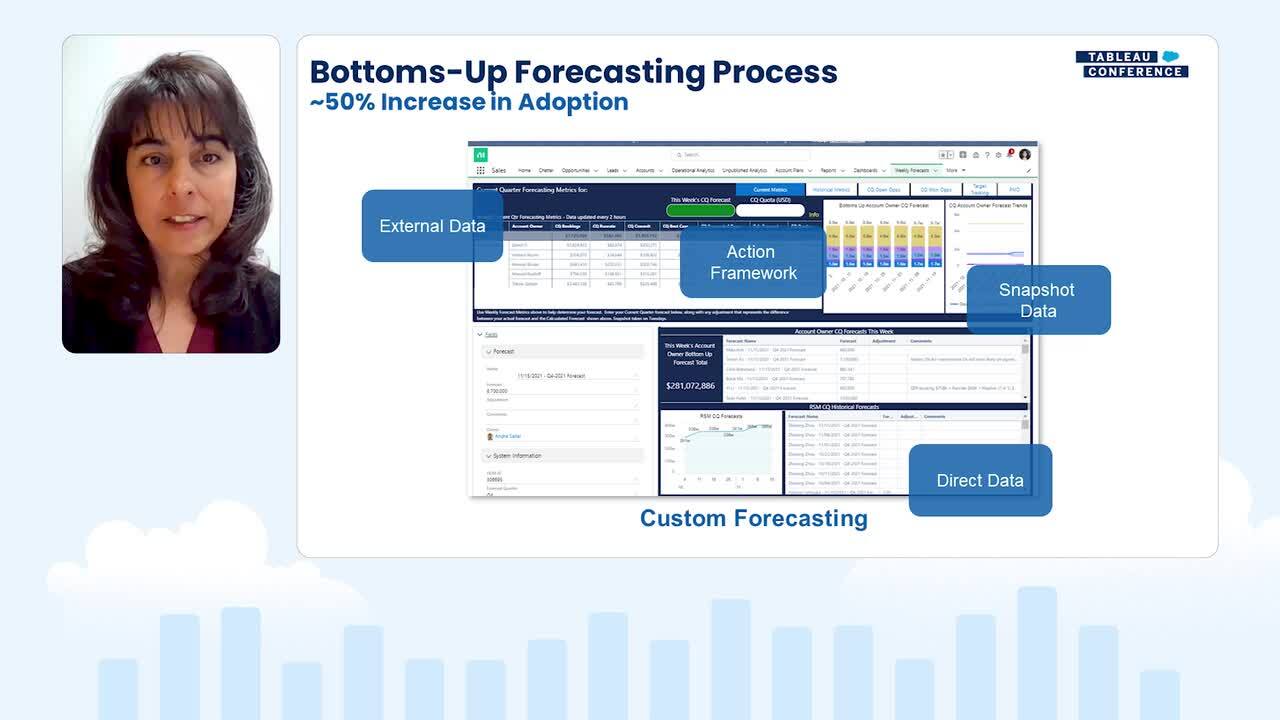 NI's Analytics Journey: Increasing Revenue Operations Accessibility to Clear and Actionable Insights
Monica Obermier
Thanmayi Rachapudi
Miriam Lainez
Tableau has been at the center of National Instrument's journey to become a data-driven company. Learn how NI used best practices from its Analytics Center of Excellence, partnership with IT, and a governance framework to design and deploy a hybrid analytics ecosystem with Server and CRM in direct support of its selling motions.