TC22: Data Leader
Watch data leader sessions from Tableau Conference 2022. Free. On demand. Anytime.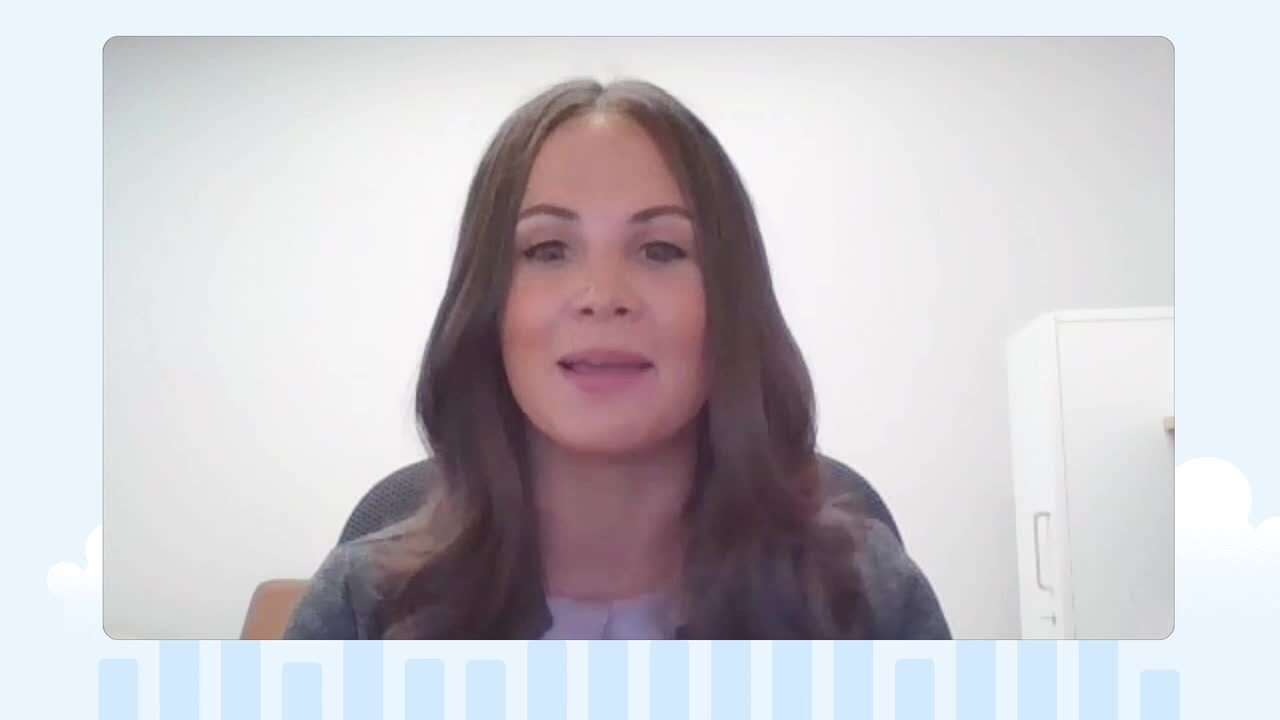 RBC Wealth Management: You Want Digital Transformation? Start with Data
Greg Beltzer
Michelle Feinstein
Amanda Dolan
Danielle Bryant
Every digital transformation is a data transformation. Join us to learn how a solid data strategy and the right governance model helped propel RBC Wealth Management's data transformation. Hear how they've leveraged Tableau, CRM Analytics, Salesforce, Slack, and MuleSoft to build a culture of empowerment, productivity, and business success.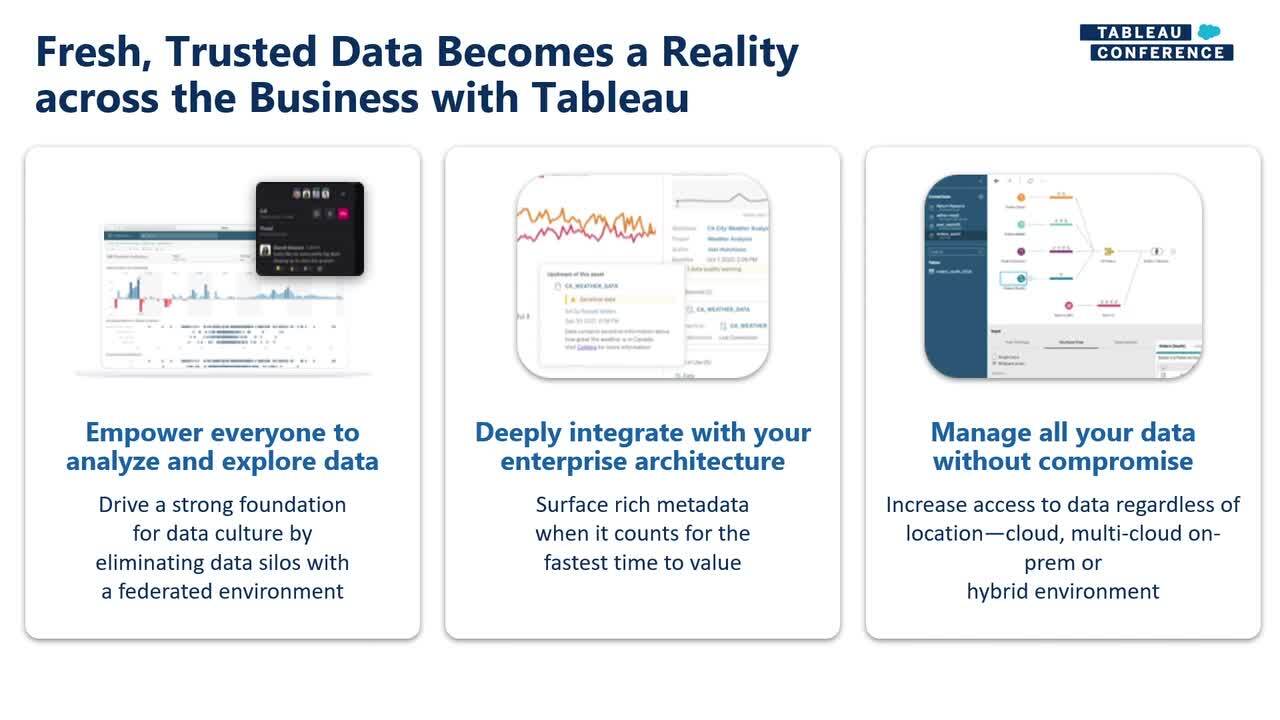 Purpose-Built Data Fabric: What, Why, and How It Can Accelerate Self-Service Analytics
Karen Madera
Jeremy Siewert
Discover how the data fabric design in Tableau can give you a better picture of your organization to enable better, faster decisions. You'll learn how Tableau is supporting data fabric programs that are built for transformational analytics to be more accessible, simpler to manage and accelerate adoption of trusted, scalable data.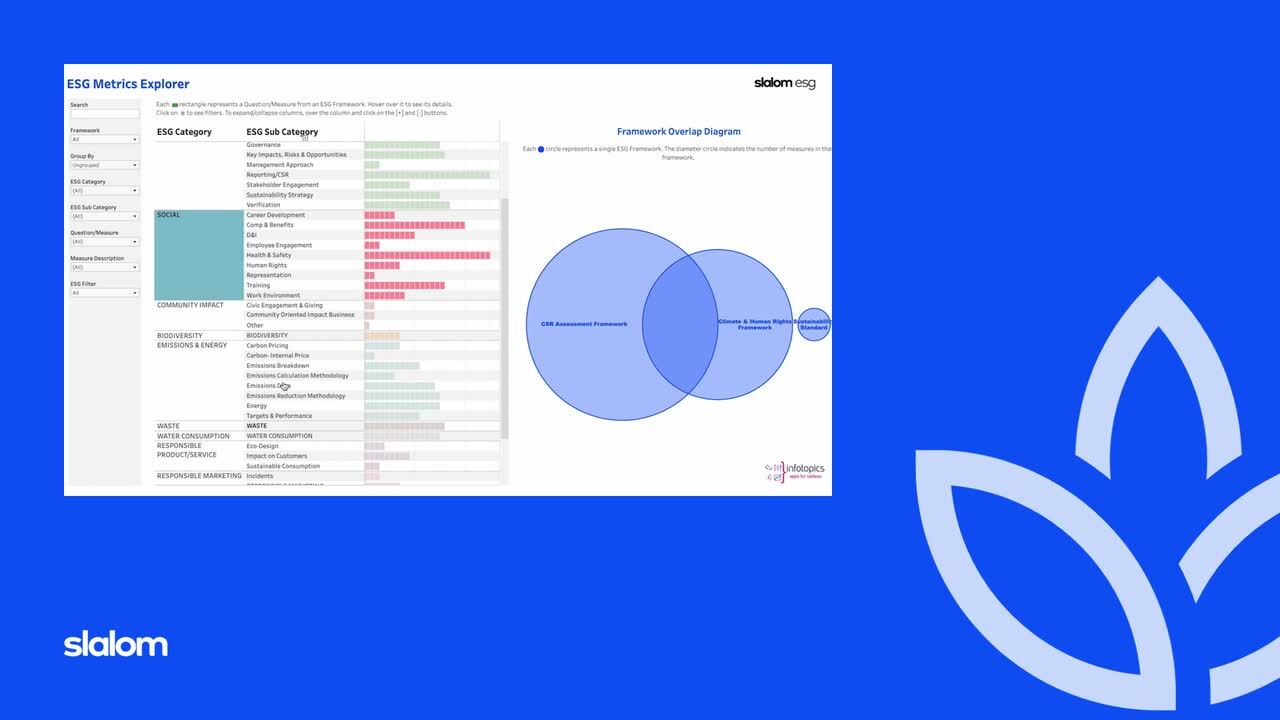 Slalom: Accelerate Your Environmental Performance with Tableau
David Justiniano
Cindy Tam
Julie Thomson
As institutions mobilize to address climate and societal challenges, garnering reliable impact data and insights is a fundamental enabler. Join us to learn more about ESG and how to measure and accelerate your performance with Tableau.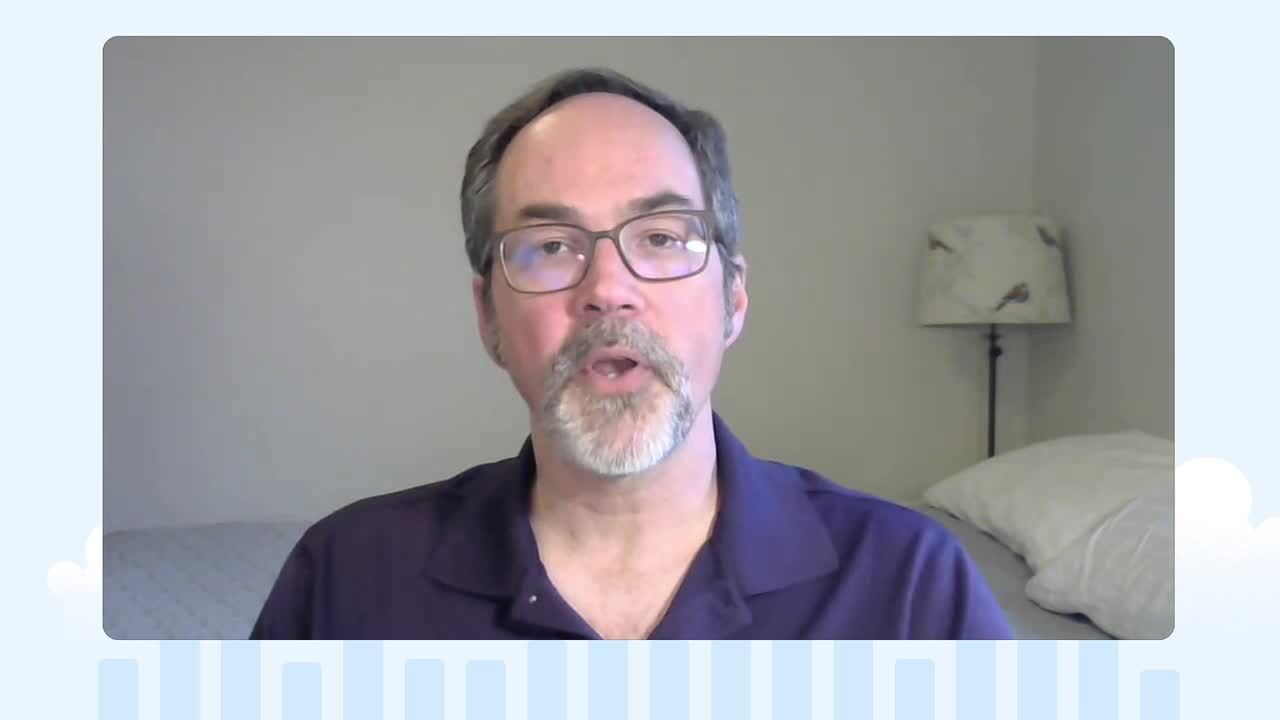 Come Together, Right Now—Over Data
Ashley Howard
Brian Smith
New research shows there is a growing disconnect between leaders' and employees' expectations about who is responsible for enabling data skills. Join us to learn how an internal community at your organization can break down organizational silos, spark ideas, and foster relationships that improve data literacy and engagement. Hear customer stories about how they've built their data communities, sharing the inside scoop on obstacles, best practices, and positive outcomes.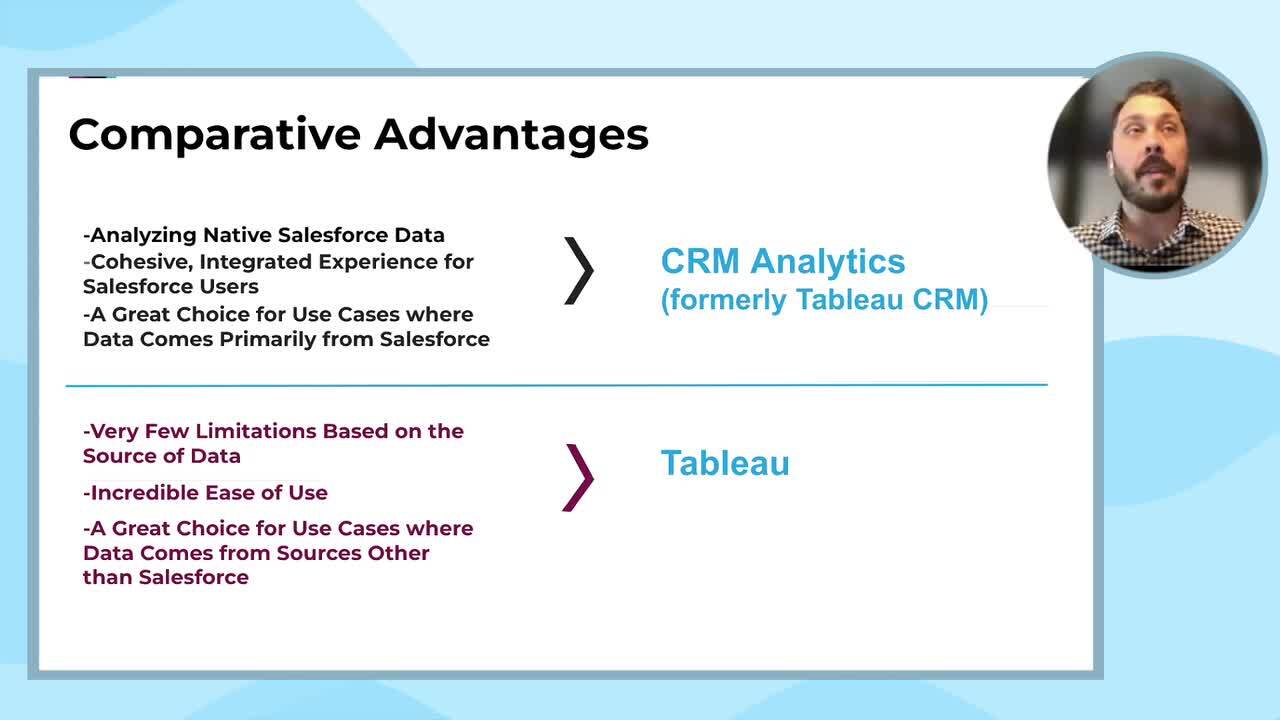 CRM Analytics or Tableau? The Key Factors Your Organization Can't Overlook
Ian Hagerman
Mai-Lynn LaTrace
Matt Wittlief
In 2022, the question isn't whether you need data-driven insights and automation, but how to make the most of the opportunity for competitive advantage. SpringML experts will show you how to choose the right tools, with tips for each step of your next data-driven project.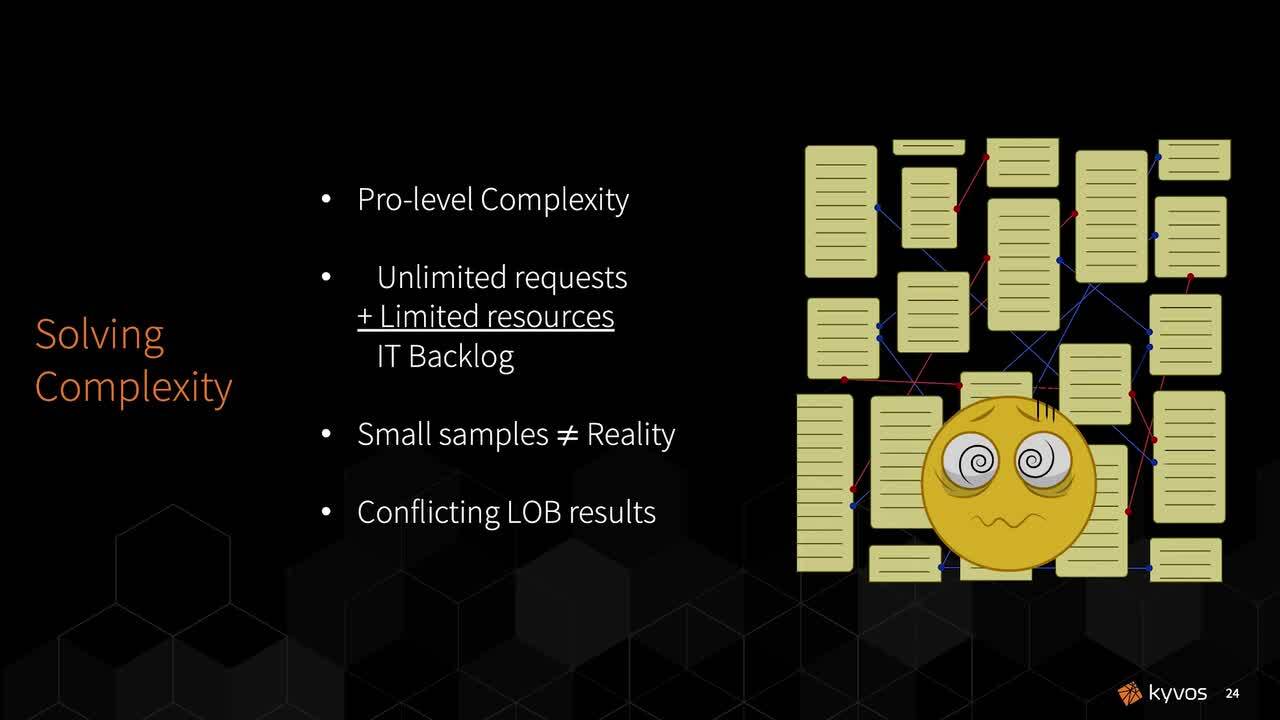 Kyvos Insights: Brilliance Meets Trillions: Tableau Powered by Kyvos for Fastest BI on the Cloud
Data is growing and you need deeper and faster insights to make game-changing decisions. Kyvos' smart semantic layer eliminates SQL coding and gives you instant access to all your Cloud data without any limitations.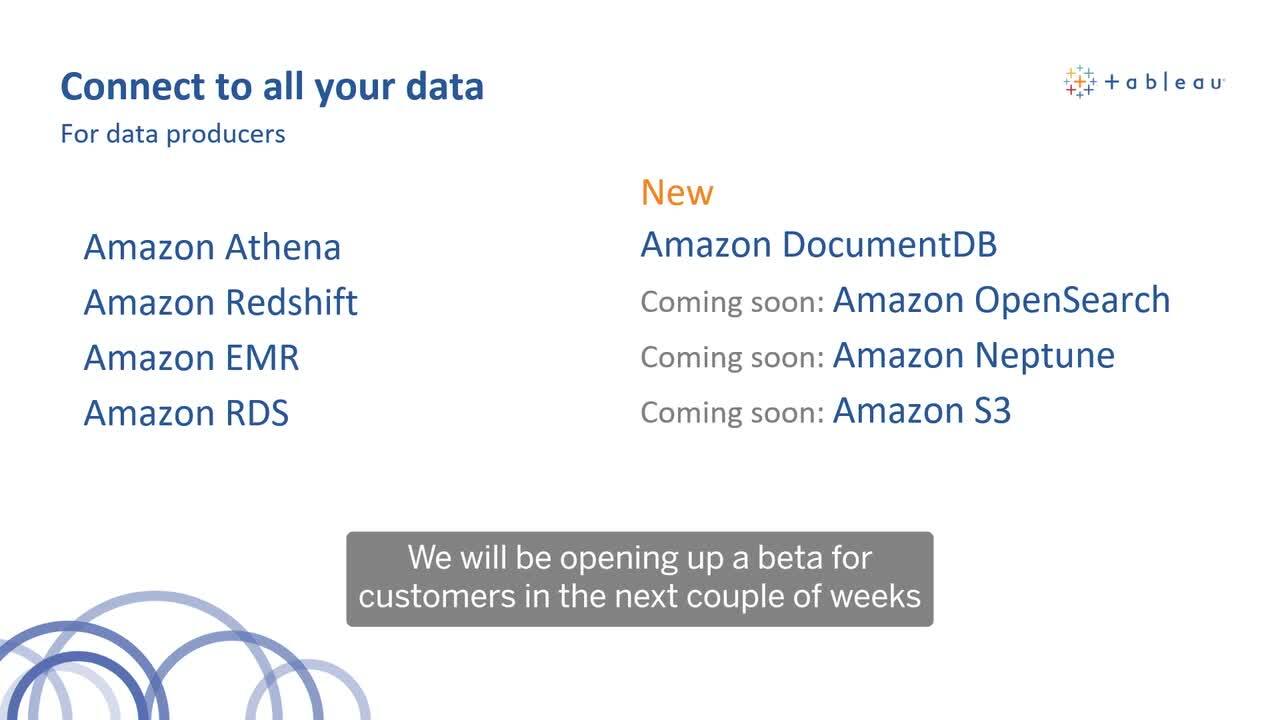 Tableau on AWS: A Roadmap for Scaling Your Enterprise Data and Analytics Strategy
The Tableau platform on AWS is continuously evolving to drive your corporate analytics and data governance strategy at scale. In this session, we'll explore how Tableau innovation impacts how you curate and govern data while managing the platform for self-service analytics at scale, including capabilities--from centralized security, enterprise architecture, resource management, and dynamic scaling container architecture.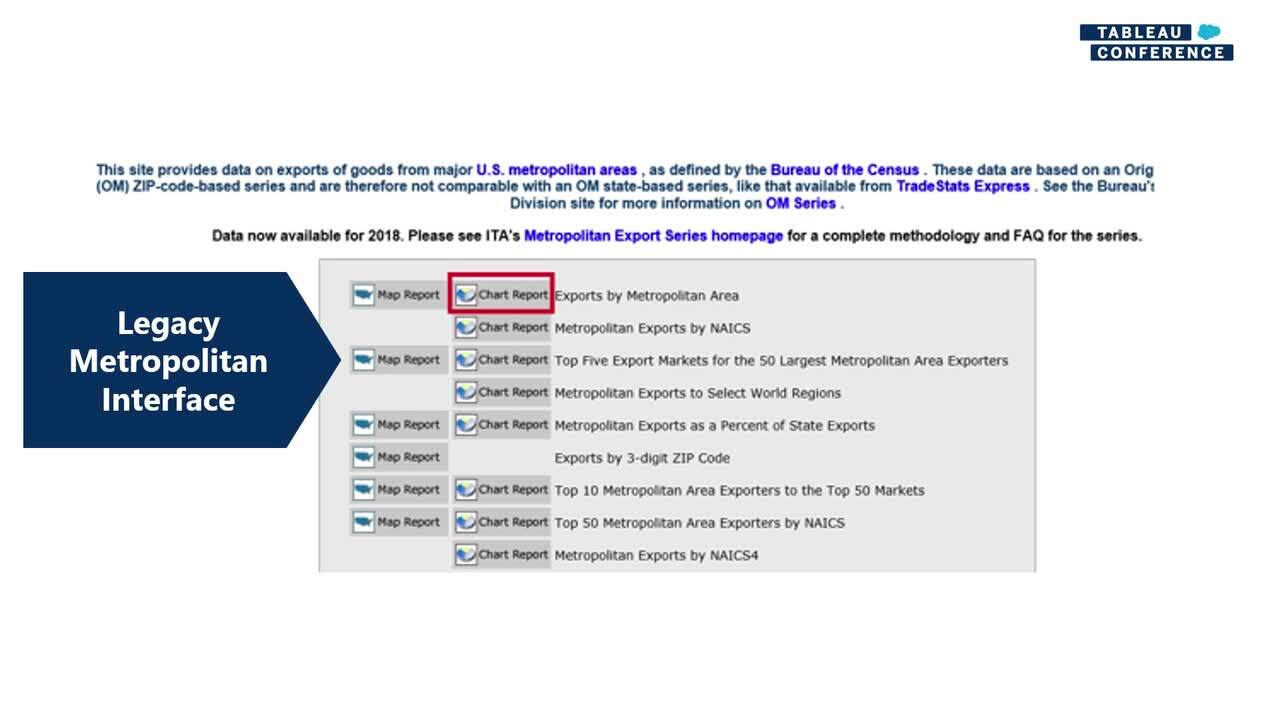 International Trade Administration: Trade Data for the Public, Journey to Modernization
An outdated, costly, and custom-built BI solution hampered ITA's ability to promote US exports. By modernizing with Tableau, ITA can now demystify trade and make it easy to understand the importance of exports in the US economy.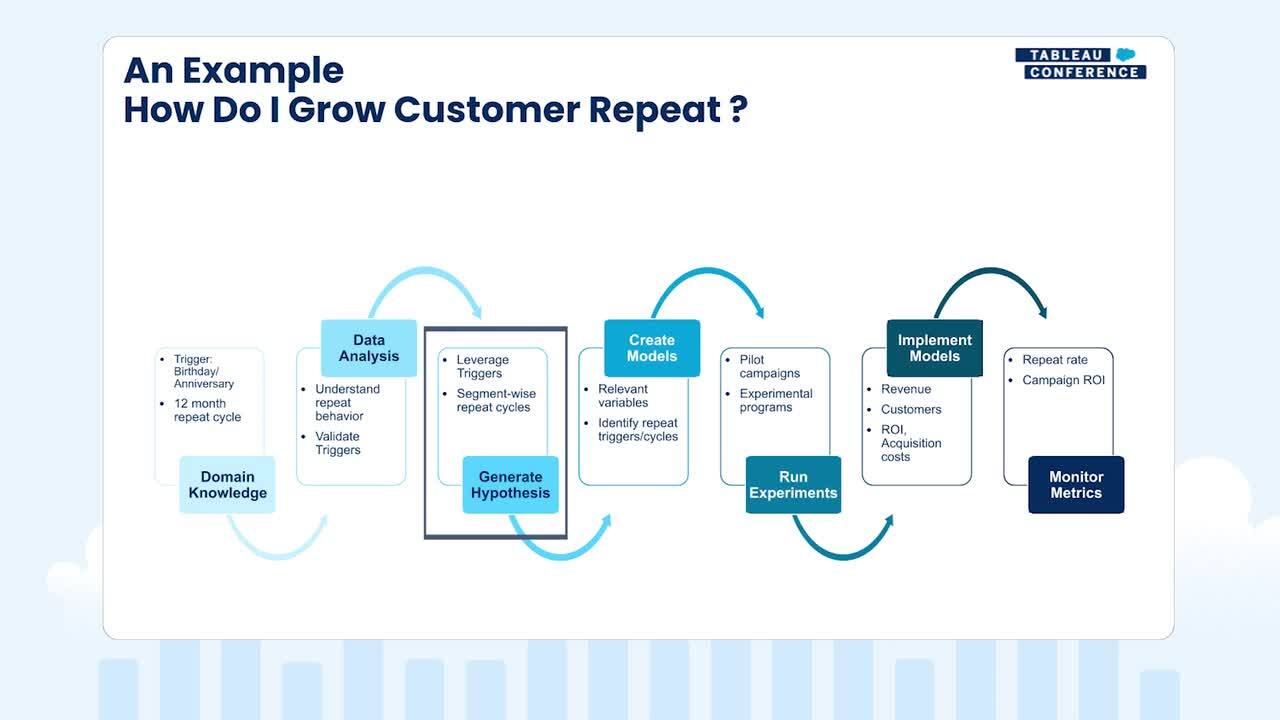 Titan: The Art and Science of Converting Data into Actionable Insights
As our world gets more digitized, companies are collecting and storing increasingly vast amounts of data. However, all this data is only useful if it can be converted to actionable insights and subsequently to data-based decisions. In this session, you will learn the framework, enablers, and examples of how to transform data into actionable insights.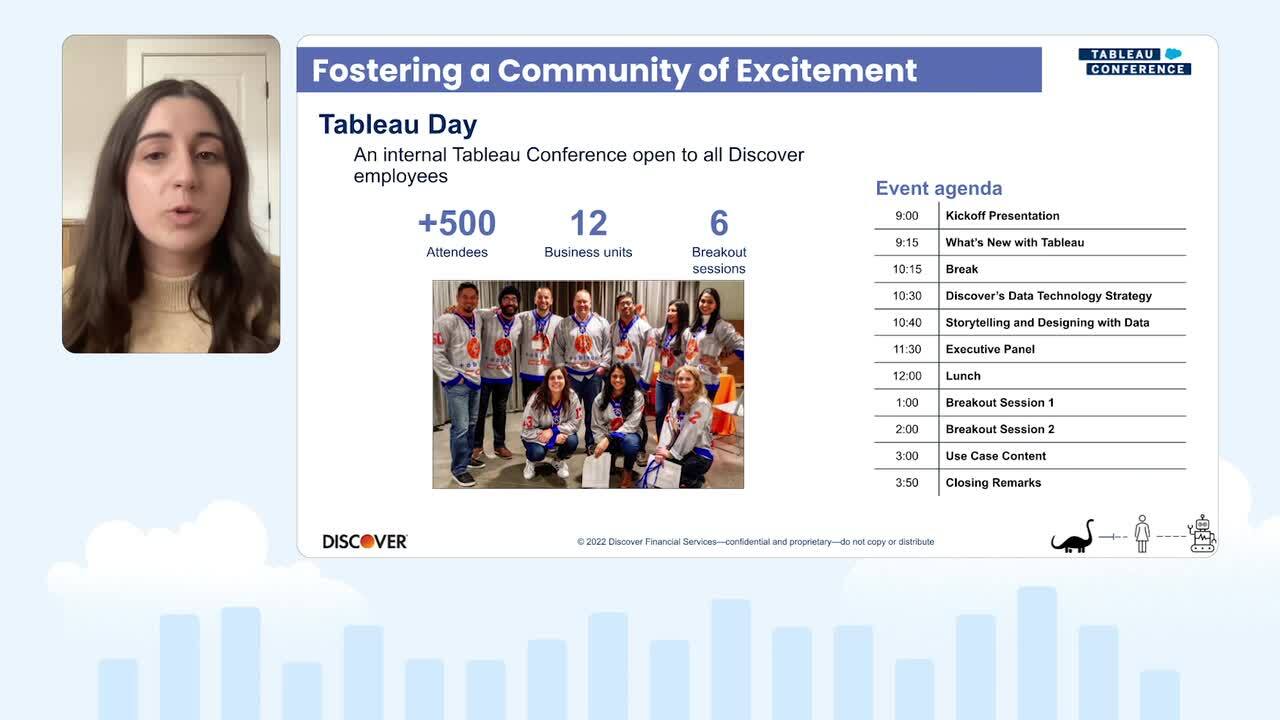 Discover Financial Services: Good Problems to Have: How Our CoE Supported a Rapidly Growing User Base
Ashley Dierkes
Sara Bonefas
From the first dashboard to now, Discover's Center of Enablement (CoE) has evolved with the changing needs of its rapidly growing Tableau community. Learn how Discover's community grew from zero to over 10,000 active users, the CoE challenges they overcame, and their plans to continue growing further. Get a closer look at how Discover scaled its platform around data and the best practices they've implemented.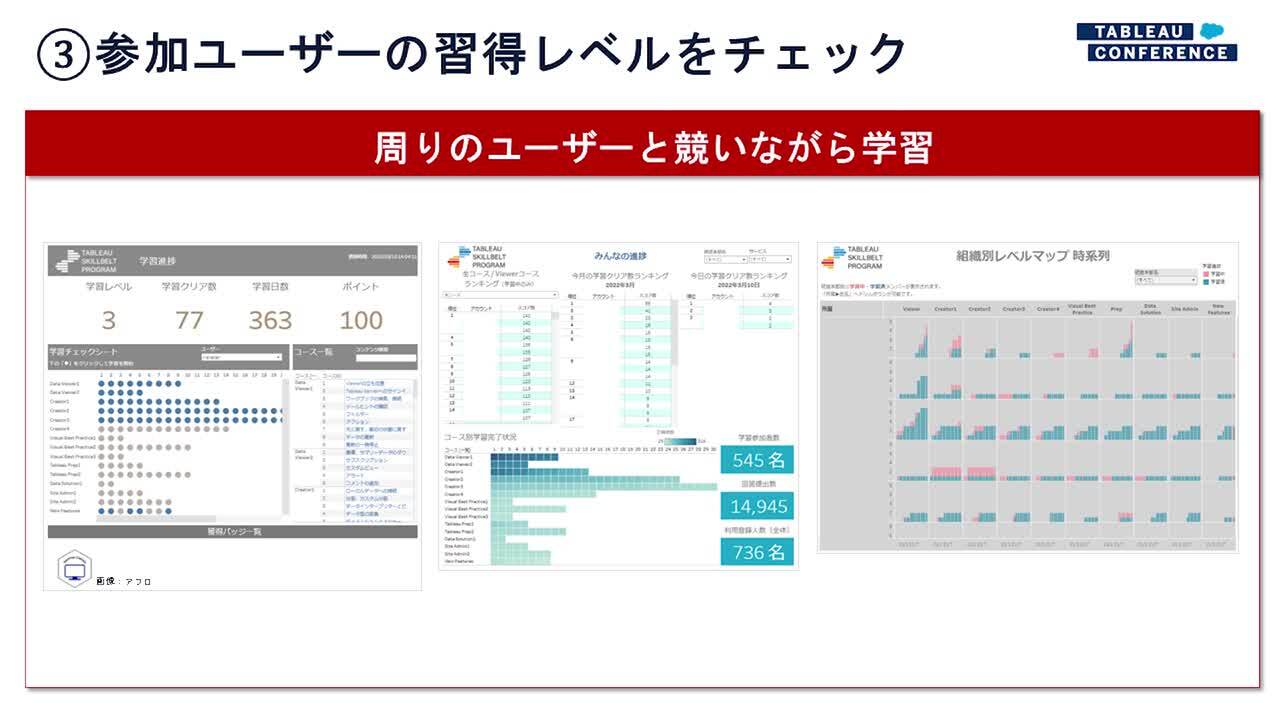 Yahoo! Japan: スキルベルト - 全社員へデータ分析の力を- Skill Belt: The Power of Analytics for Everyone
Kazuya Hirabayashi
Ayako Nagano
ヤフー株式会社は、2014年から現在までにTableauの導入実績を約5,400ユーザーまで拡大しました。その課題の1つがユーザーの教育や活性化を如何に拡大させるかであり、この需要に応えるために生まれたのがヤフーの「スキルベルト」プログラムです。このプログラムではCreator、Explorer、Viewer向けに自習用のeラーニング教材を提供し、各レベルごとの参加者数を可視化することで社内で健全な競争環境を築いています。
Yahoo Japan has expanded its Tableau footprint to about 5,400 users from 2014 to date. One of the challenges was user enablement at scale and the Yahoo "Skill Belt" program was borne to meet this demand. The program provides self-paced e-learning materials for Viewers, Explorers, Creators and sets healthy competition internally with visualization on the number of participants.
Session presented in Japanese language with English subtitles.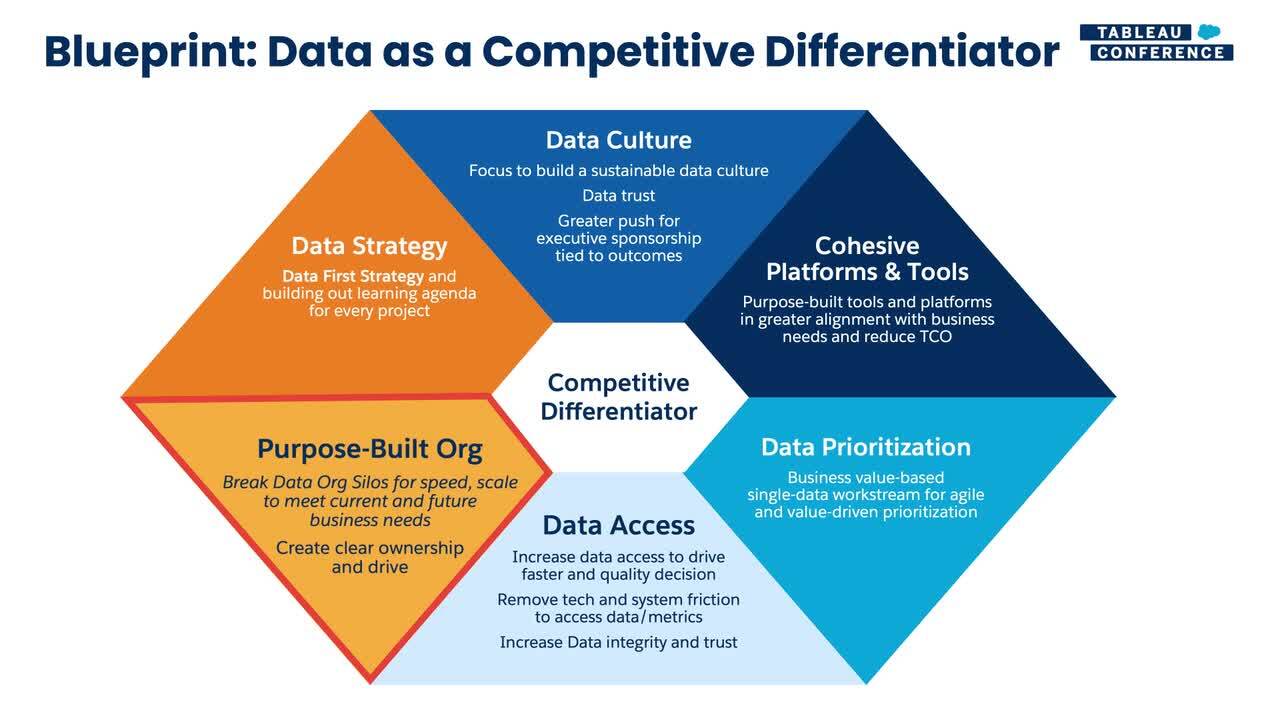 Dollar Shave Club: Turning Insights to Action: Data Entrepreneur's Playbook
Data Culture thrives when everyone is enabled to contribute to data-driven decision making. Hear how Sujay Kar, VP of Strategic Analytics and Business Insights at Dollar Shave Club, is not just building scalable platforms, but converting that insight into action.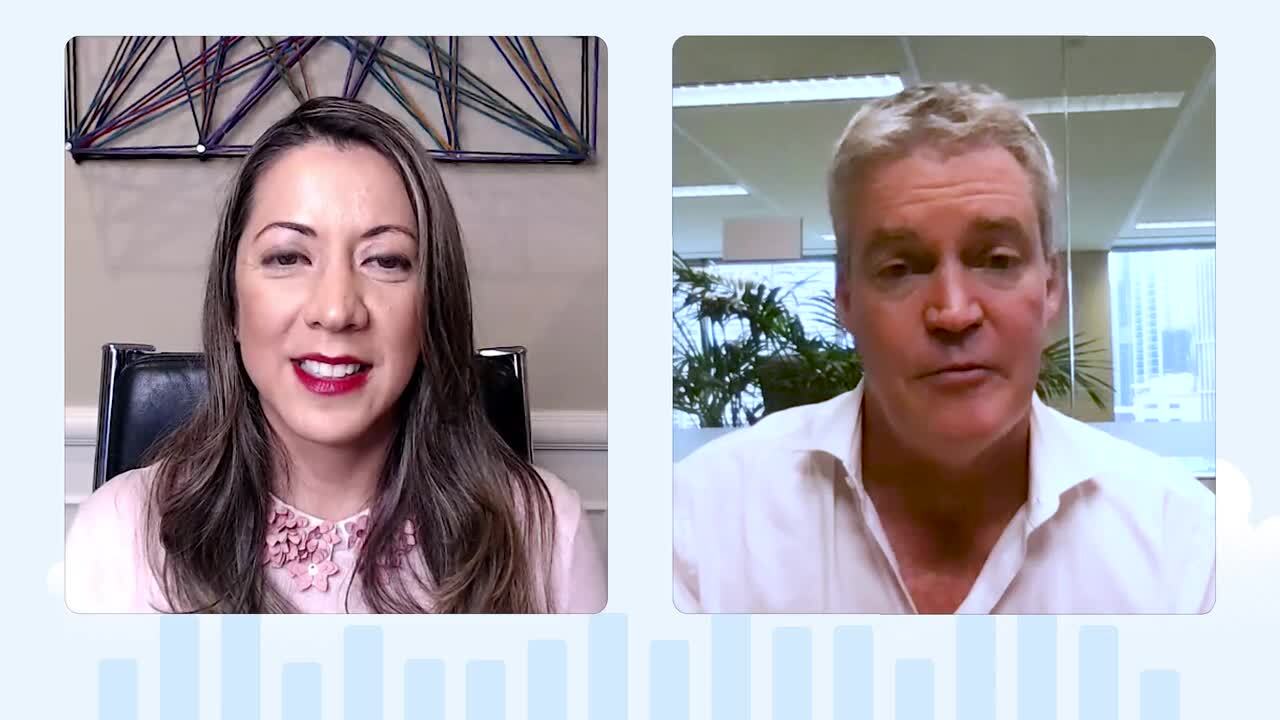 Optus: Our Recipe for Building Scalable Self-Service Experiences and Digital Solutions by Embracing a Data-Driven Strategy
The recipe to unlocking growth is with differentiated, seamless experiences, at scale. Join this session to hear how Optus built the strategy that helped their entire organization work in agile ways and make data-driven decisions to keep up with customers' increasing demands for simple digital experiences.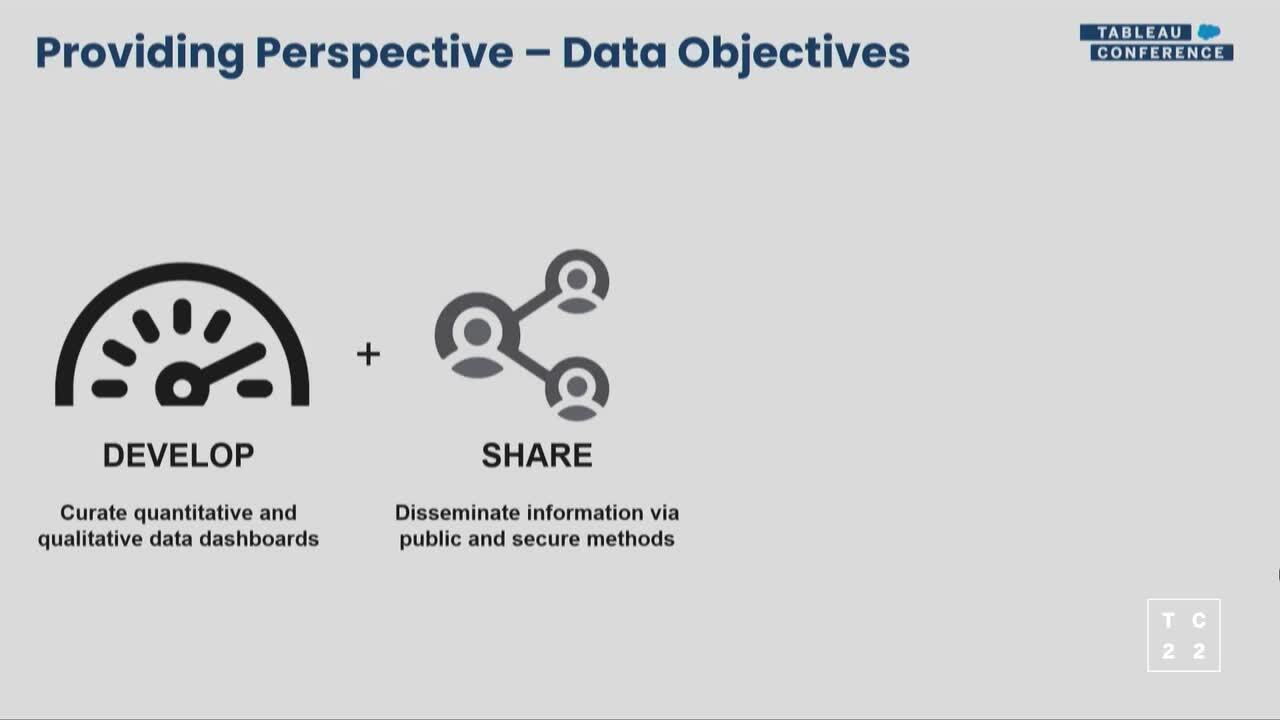 Live: Developing a Data Infrastructure and Culture at the University of South Carolina
Angelina Sylvain
Caroline Maulana
Angelina Sylvain, PhD, and Caroline Maulana are building a data infrastructure and culture from scratch at the University of South Carolina. Learn how they are institutionalizing Tableau to enable student success, escalate institutional analytics, and enhance data literacy and engagement overall.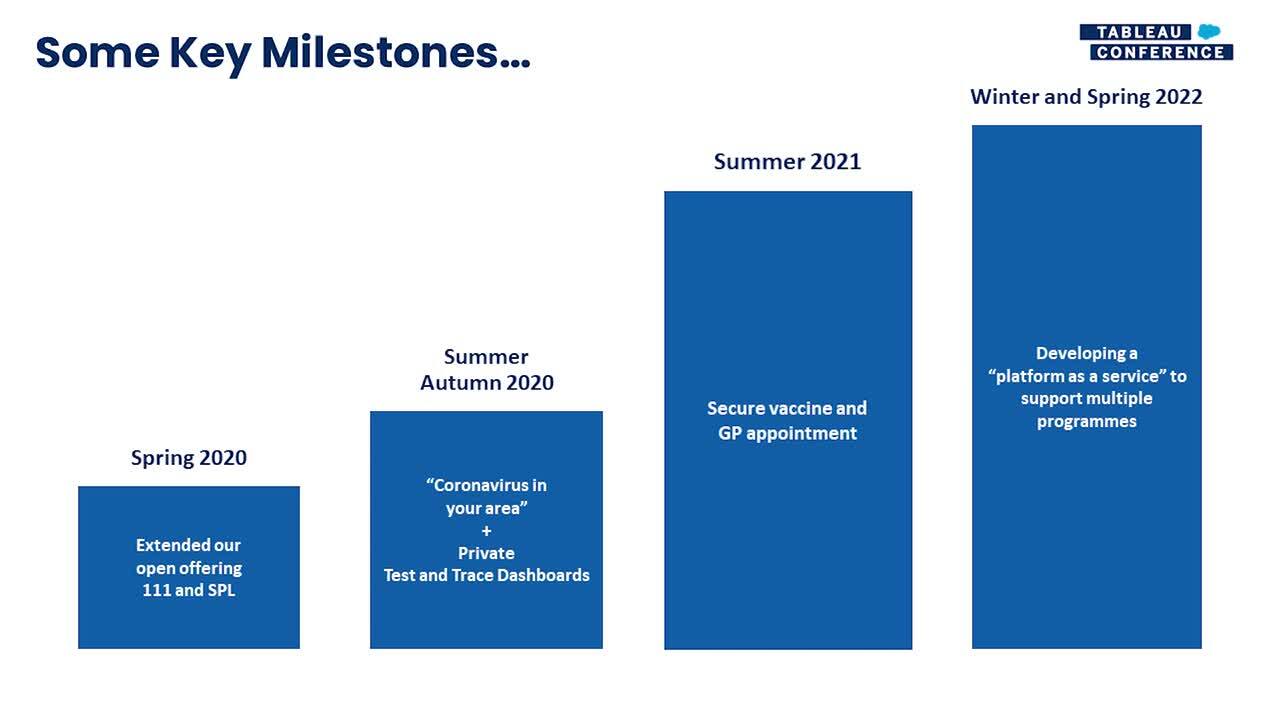 NHS Digital: Population Health Powered by Data
Empower your organization to build and streamline an analytics practice across the enterprise. Learn how healthcare organizations can use visual analytics to monitor care delivery, efficiently manage population health initiatives, and empower their workforce with data.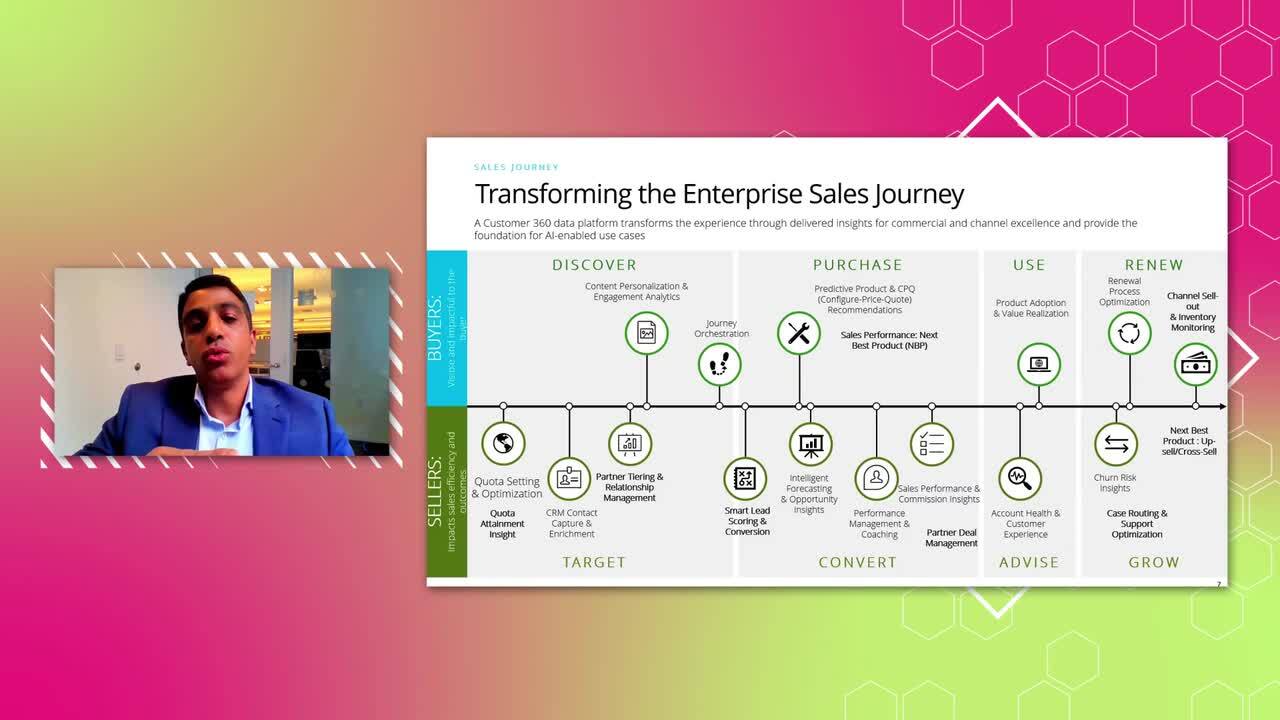 Transforming the Enterprise Data and Analytics Journey Across the Customer Eco-System
Richard Starnes
Brij Sharma
Jitendra Kumar
Companies need mature data management capabilities to drive customer insight, but disjointed CRM processes leave data disconnected. See how Deloitte's data-first solutions can bridge the gap with the Salesforce clouds and beyond.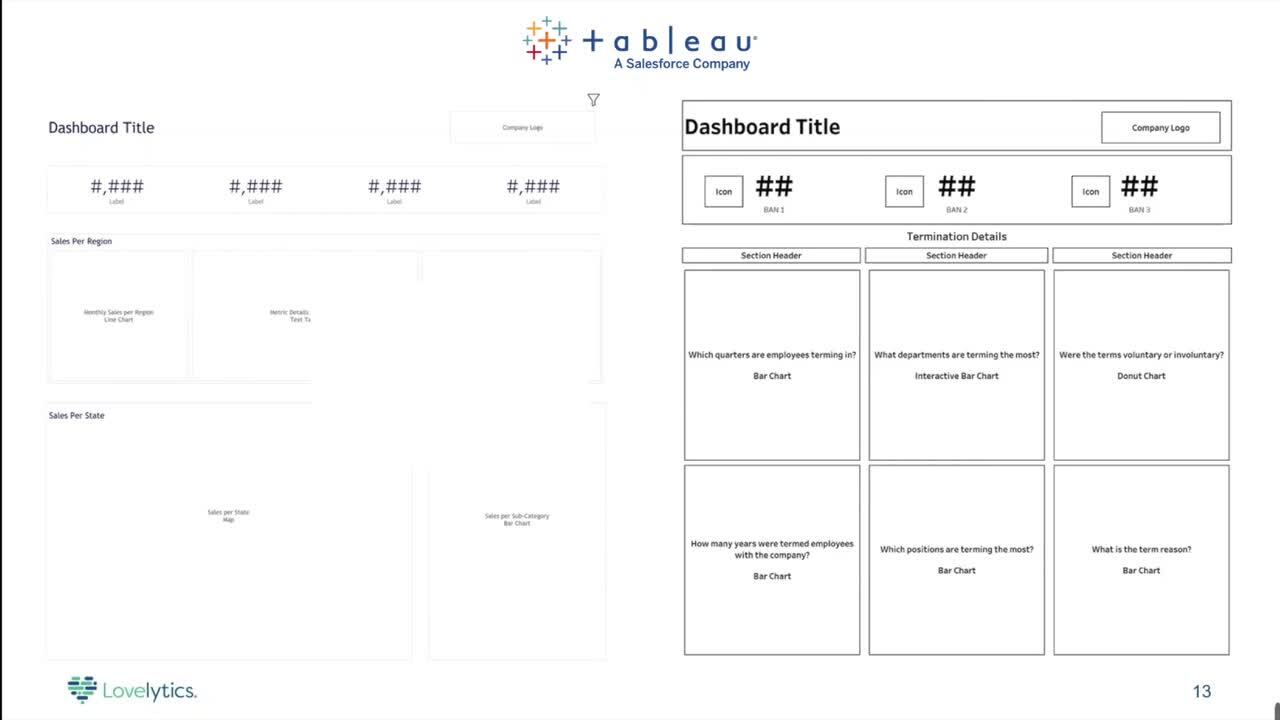 Lovelytics Five Step Guide To Building Efficient Dashboards
Chantilly Jaggernauth
Sekou Tyler
Agata Ketterick
Learn how to deliver data viz solutions that put actionable insights into the hands of decision makers. Topics include leveraging prep, data viz best practices and wireframes, and building out data viz style guides for clients.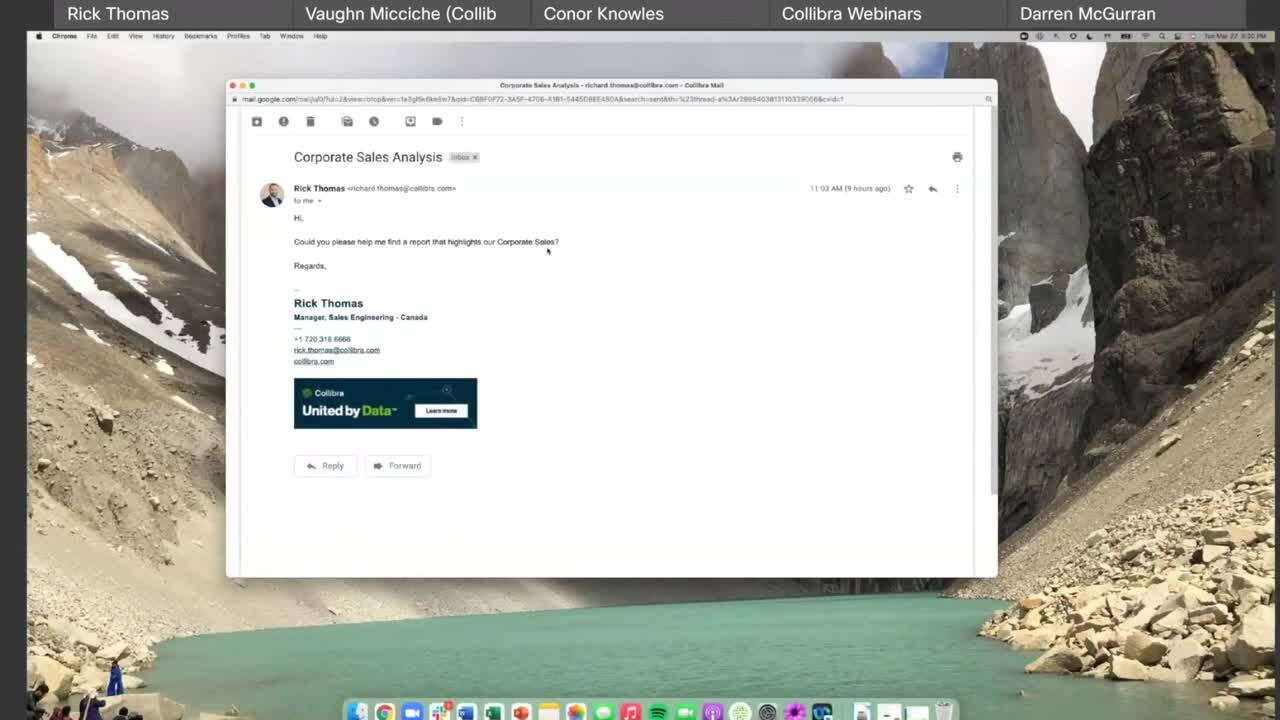 Unpacking Collibra and Tableau's Bi-directional Integration
Join us to learn how Collibra works with Tableau to make better data-driven decisions. In this session you will learn how we accelerate your time to value when adopting Tableau Catalog and how Tableau Catalog streamlines your user experience by updating directly to Collibra.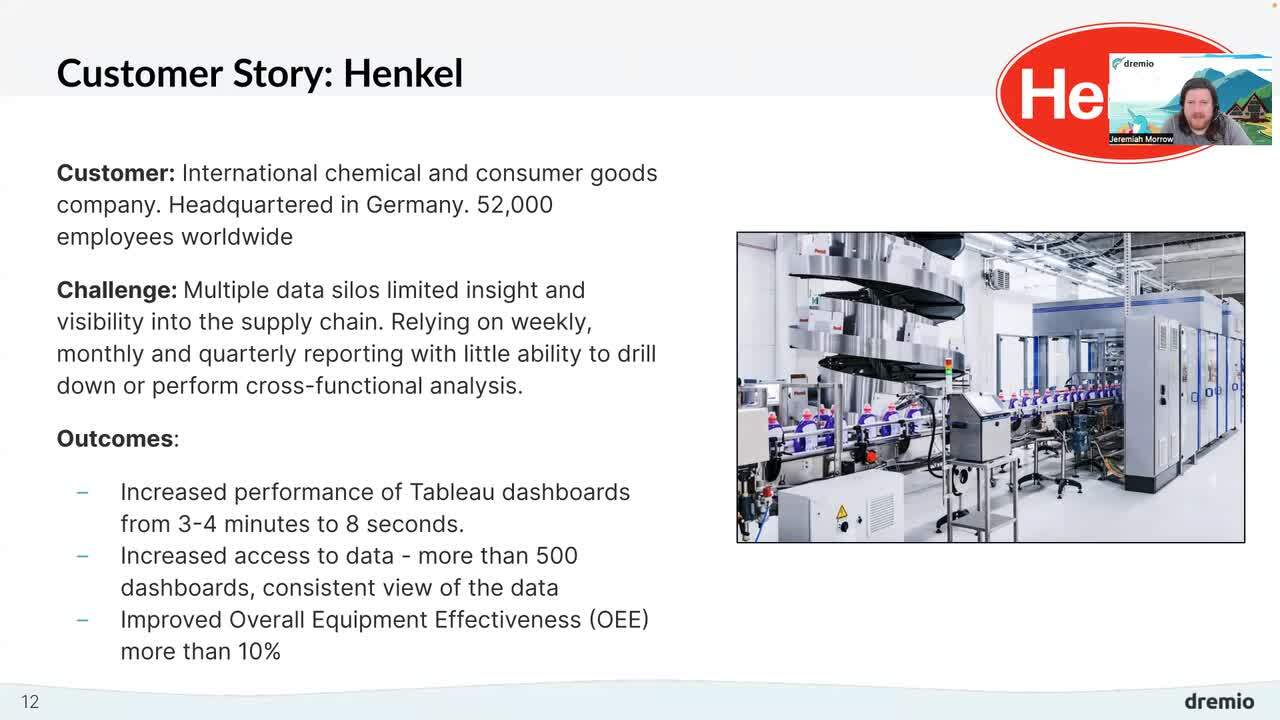 The Future of Business Intelligence: Analytics on the Open Lakehouse
Industry experts discuss how businesses can unlock analytic insights using the fastest-growing sources of customer and operational data, and how they can make them broadly available to data consumers. Presented by Dremio.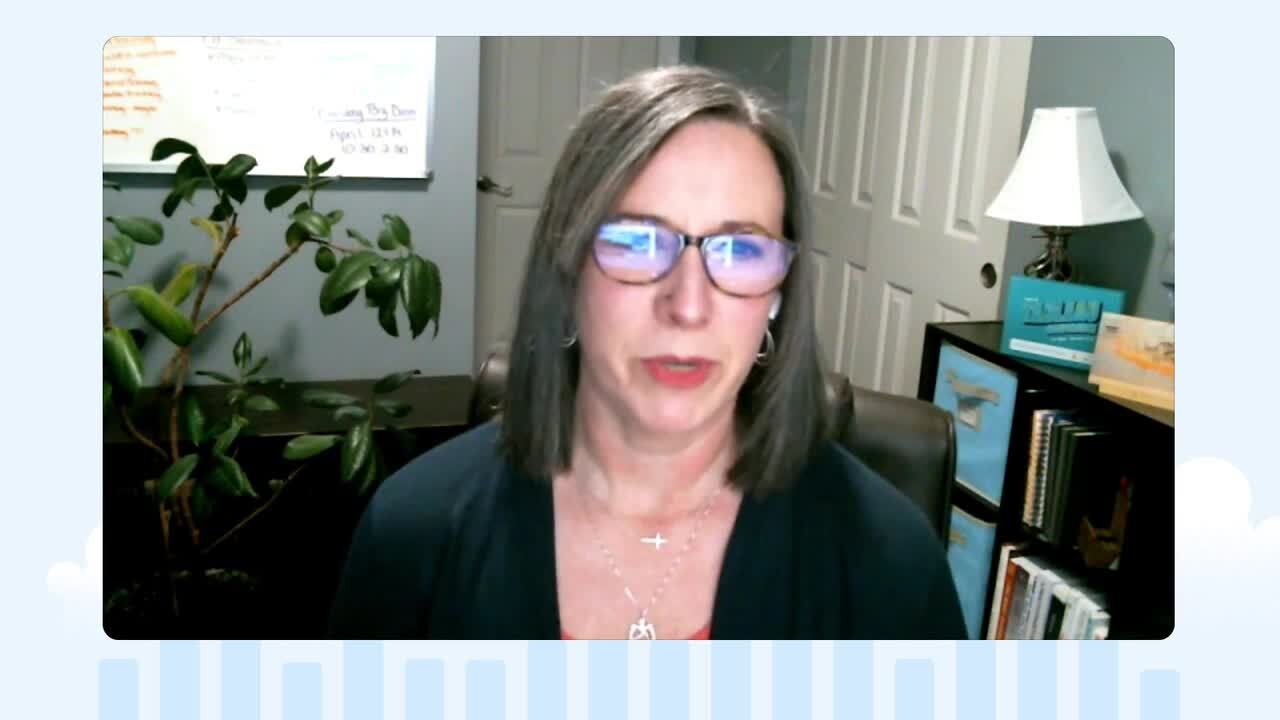 Data Skills Top the Charts for Success
Nairanjana (Jan) Dasgupta
Shami Marangwanda
Heather Gough
Steve Wexler
The common denominator for successful citizens and organizations? Data skills. Hear from a panel of experts spanning academia, enterprise, and talent acquisition on how data skills equipped them for success in school, work, and beyond.
Swiss Life: Analytics in Insurance: How a Data-Driven Strategy Protects Information, Enhances Trust, and Builds a Community
Emmanuel Dubois
Nathalie Agnes
Kristee Bingham
Founded over 160 years ago and a leading provider of life and pensions and financial solutions in Europe, Swiss Life has placed data at the center of its business. Tune in to discover how this notable financial institution strategically deployed analytics across the organization while keeping a lens on privacy and trust, established a data-driven culture, and created a beloved community to share ideas and leading practices.
Session presented in French language with English subtitles.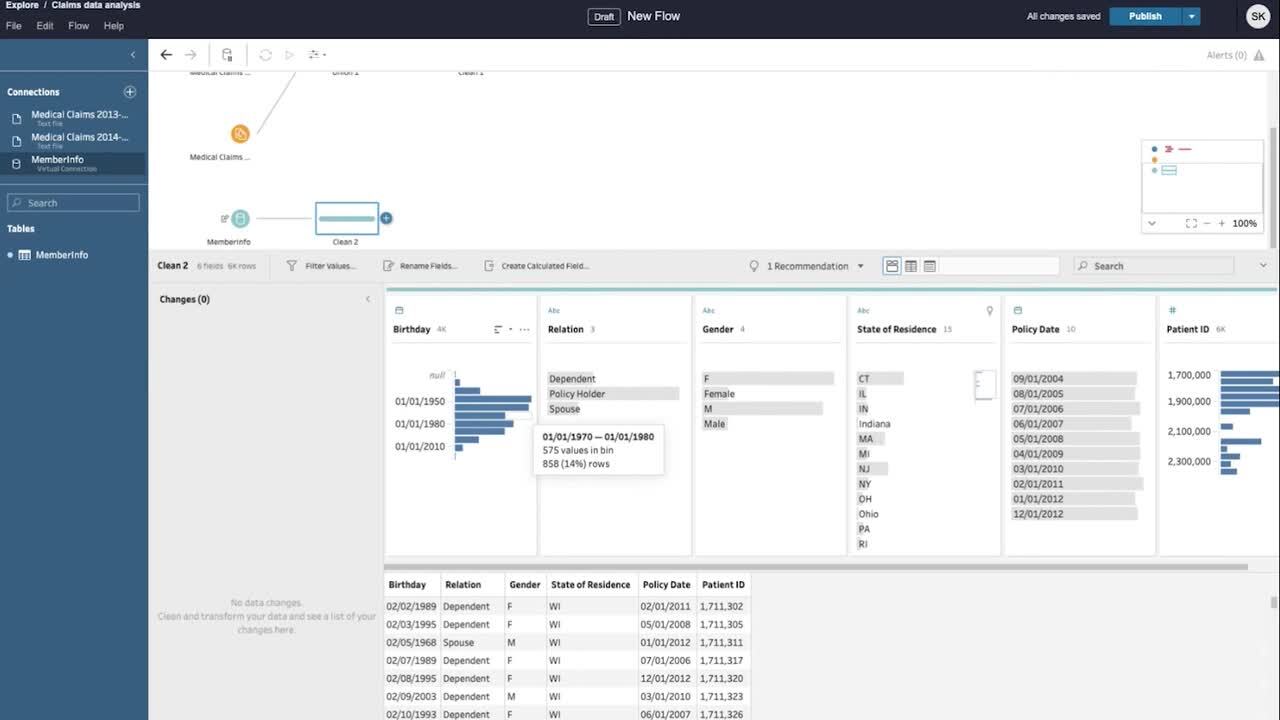 Achieve Enterprise Scale with Tableau Prep
Karen Madera
Shiva Kavindpadi
Fact: Modern analytics need orchestrated data-flow administration to make new data continuously available for analysis. Also fact: This session will help you use Tableau Prep Builder and Prep Conductor to ensure your decisions are based on fresh, reliable data.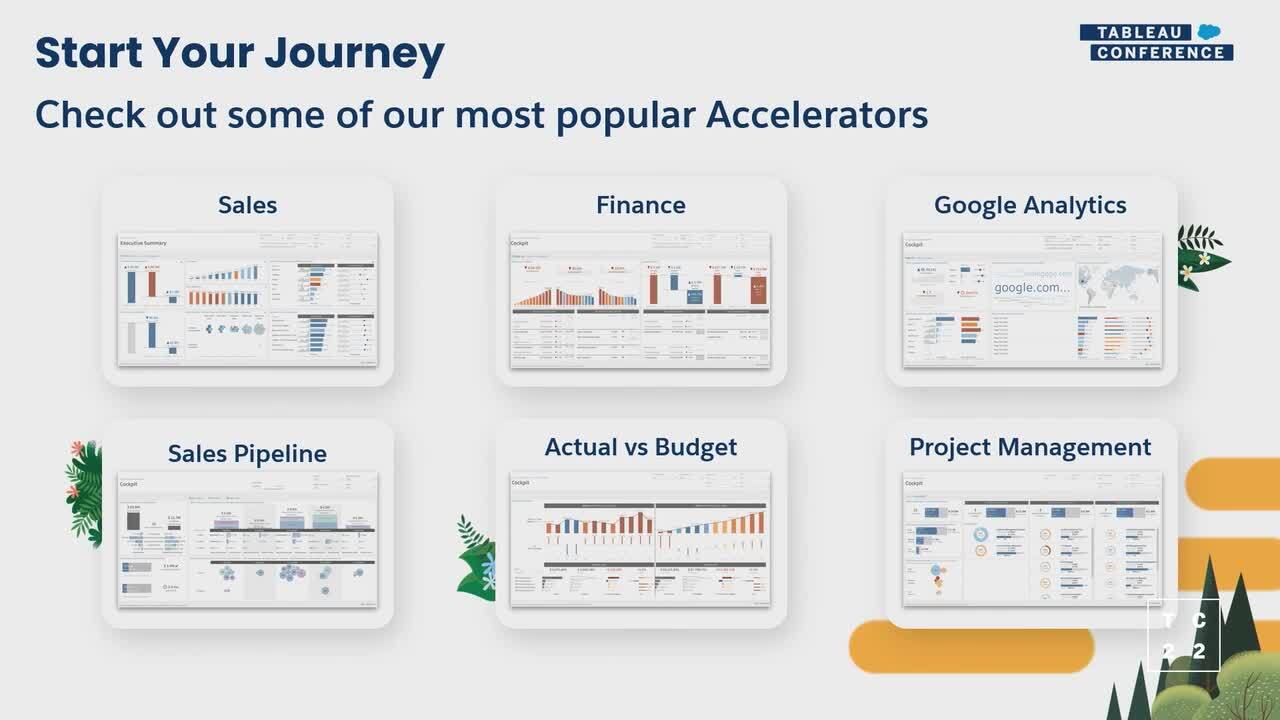 Live: Tableau Accelerators: Jumpstart Analytics with the Best Business Dashboards
Nicolas Oury
John Demby
David Lou
Tableau Accelerators give you instant access to ready-to-use dashboards for any use case. Come see how you can combine your own data with expert-built dashboards to get a jumpstart on analytics.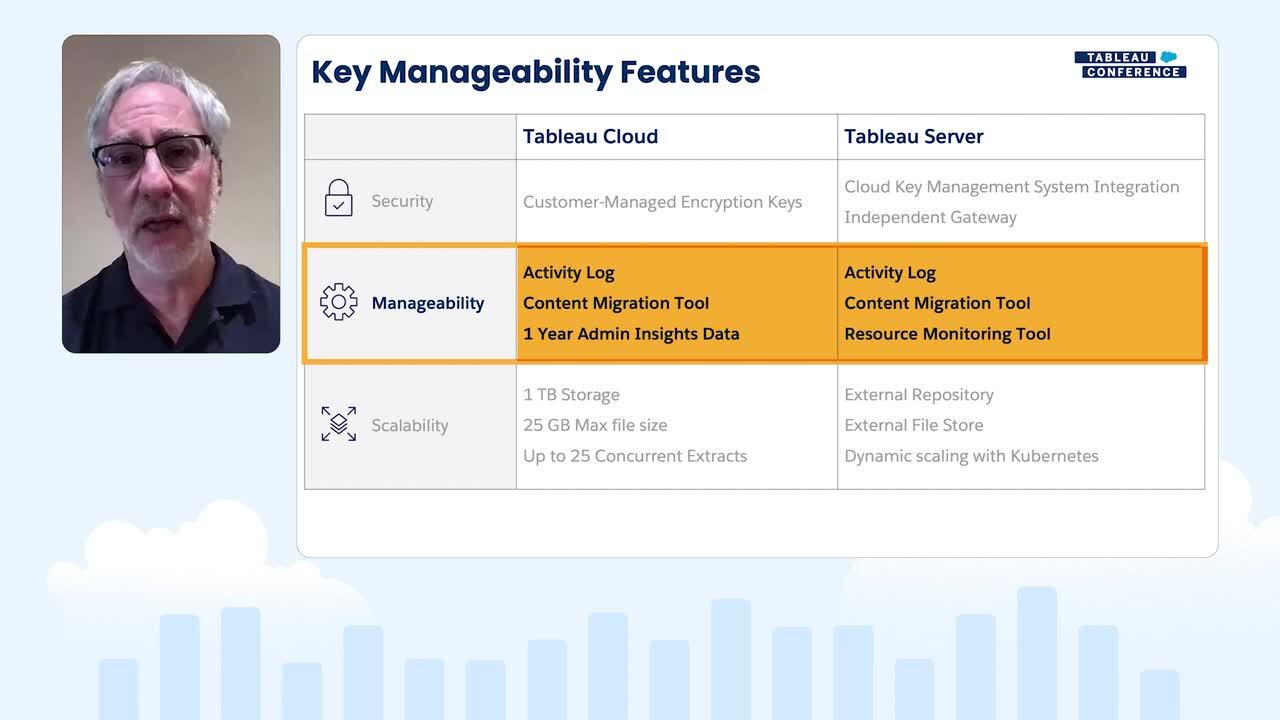 Scale and Secure Your Analytics with Advanced Management Innovations
Cathy Dumas
Bernhard Damberger
Make the most of your Tableau deployment—whether on-premises or in the cloud. Dive into best practices around security, scalability, and tuning to learn how to deploy and scale your Tableau instance.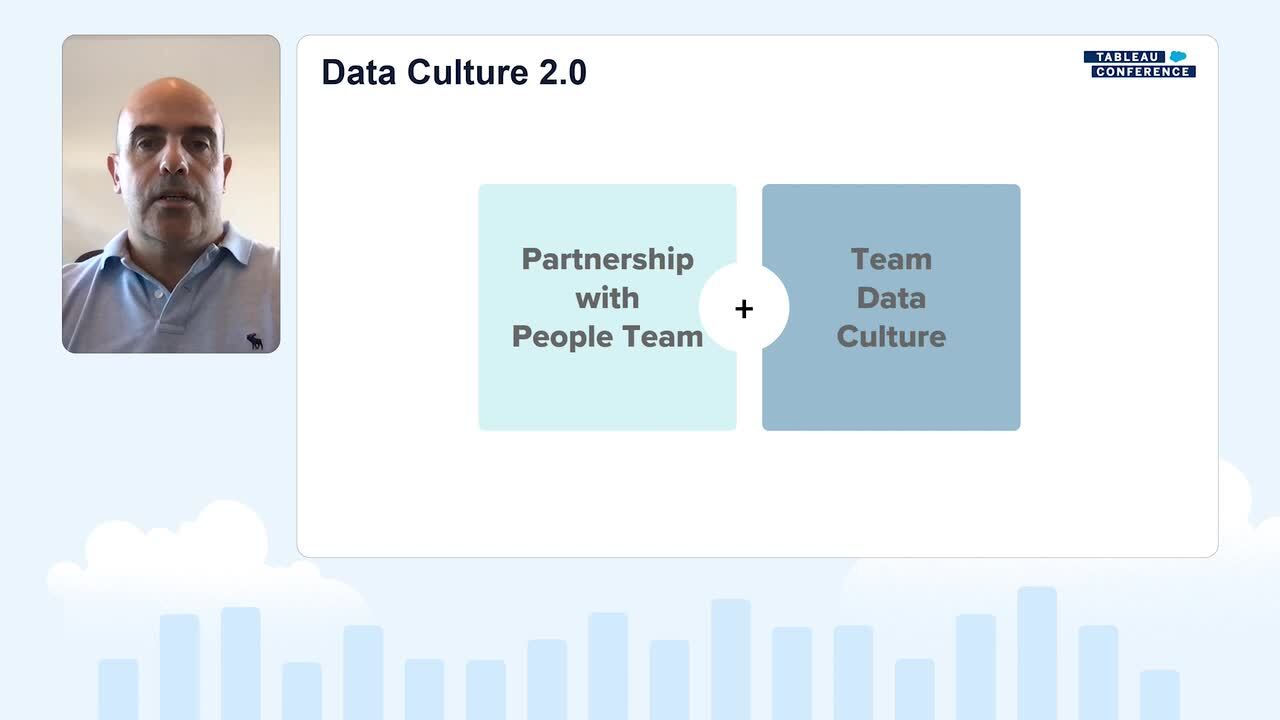 Mercado Libre: The Results You Want, Driven by Data Culture
Data is most powerful when everyone can use it to enhance not only their job performance but their overall wellbeing and world around them. Hear how Mercado Libre prioritizes access to analysis tools, insights, and on-the-job training to create a data-driven culture.
 
Comcast: In Data We Trust: Creating Stakeholder Loyalty Within Your Data Footprint
Comcast's focus on sustaining internal consumers trust while increasing confidence has driven them to prioritize transforming an unstructured analytics environment into a trusted digital data platform using a governance framework. Join this session to learn about Comcast's focus on sustaining internal consumers trust while increasing confidence has driven them to prioritize transforming an unstructured analytics environment into a trusted data platform using a governance framework. Join this session to hear how Erin Hamm, Security BI Manager at Comcast, created a foundation for secure, trusted data that empowers every team in the enterprise to confidently leverage data, Erin Hamm, Security BI Manager at Comcast.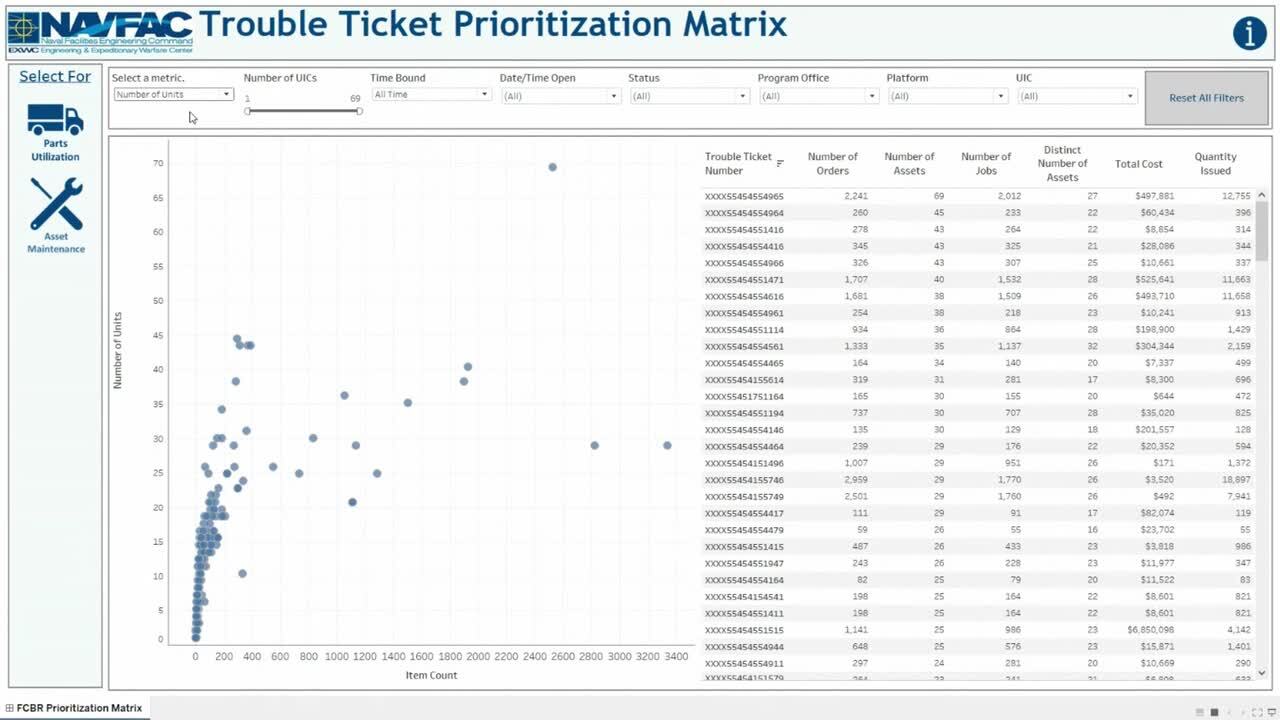 U.S. Navy Expeditionary Warfare Center: Hunting for Humvees, a Data Fabric Journey at EXWC
Hannah Corso
Antwan Gibson
Managing data across disparate, and sometimes contradicting, authoritative systems can be like herding cats. Instead of waiting years for an enterprise data management system to tackle this challenge, NAVFAC EXWC utilized Tableau to identify meaningful data relationships and integrate information across existing systems, creating immediate visibility of 40,000+ U.S. Navy expeditionary assets.