TC22: Analyst
Watch analyst sessions from Tableau Conference 2022. Free. On demand. Anytime.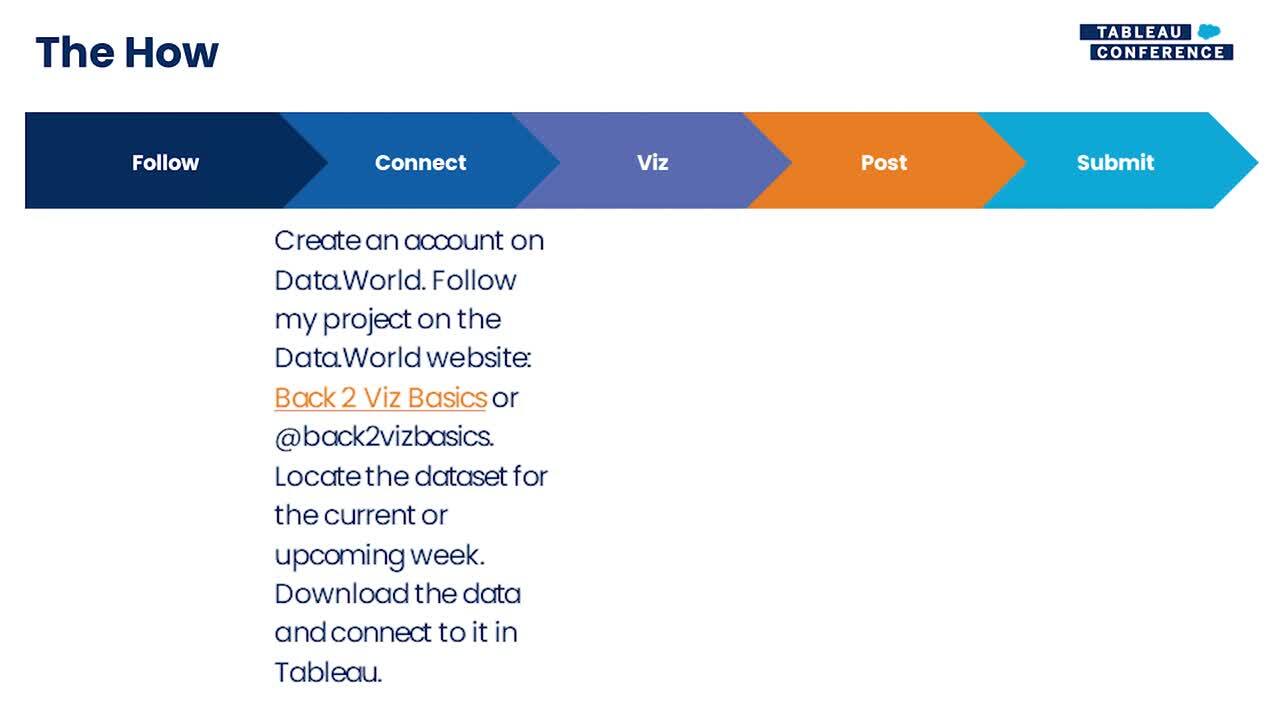 Back 2 Viz Basics
Wherever you're at in your data visualization journey, Back 2 Viz Basics is here to help you hone in on what really matters—a solid foundation. Designed for Tableau newbies, this community project will give you the essential tools to start practicing and improving your Tableau skills.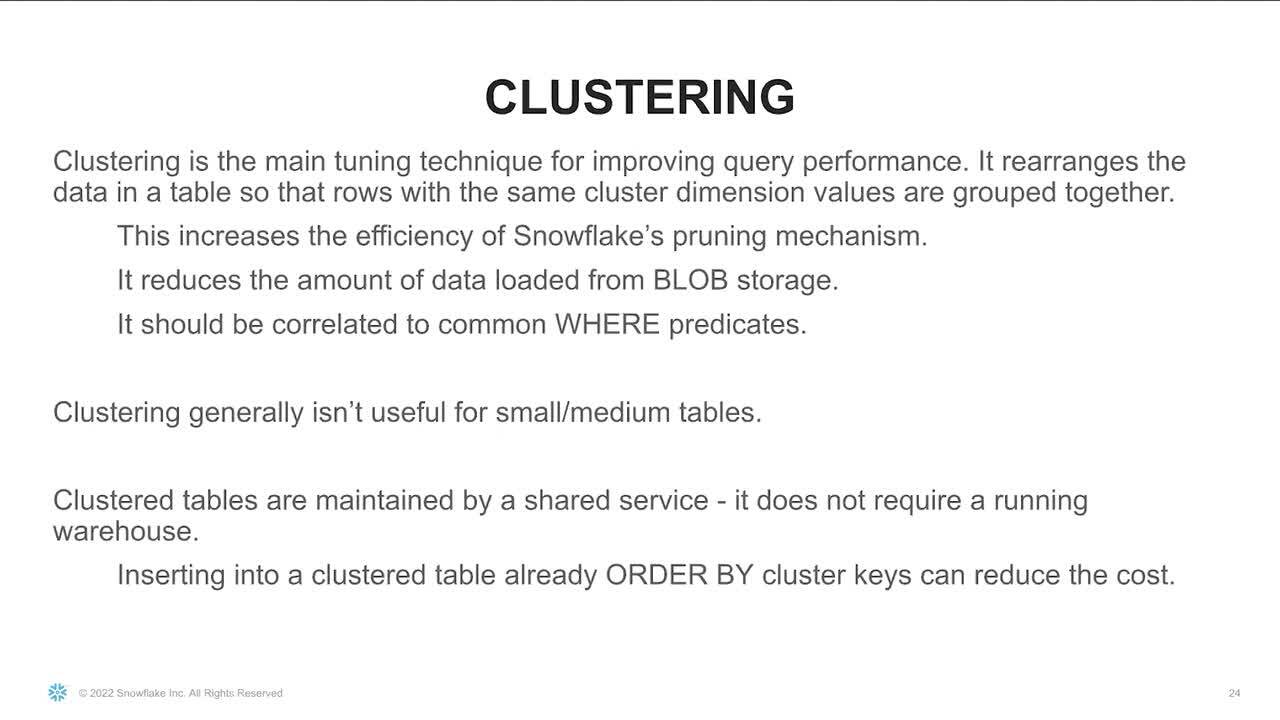 Best Practices for Using Tableau and Snowflake Together
Join this session to learn best practices for optimizing Tableau with Snowflake. We'll cover how to use the scale of Snowflake to meet your peak analytical demands through Tableau. Understand how to leverage features in Snowflake like Time-Travel, Multi-Cluster Warehouse, Custom SQL and UDF Functions. Learn how to use Tableau to optimize your Snowflake backend to make both platforms perform at their peak while delivering world class self-service analytics to your internal and external customers.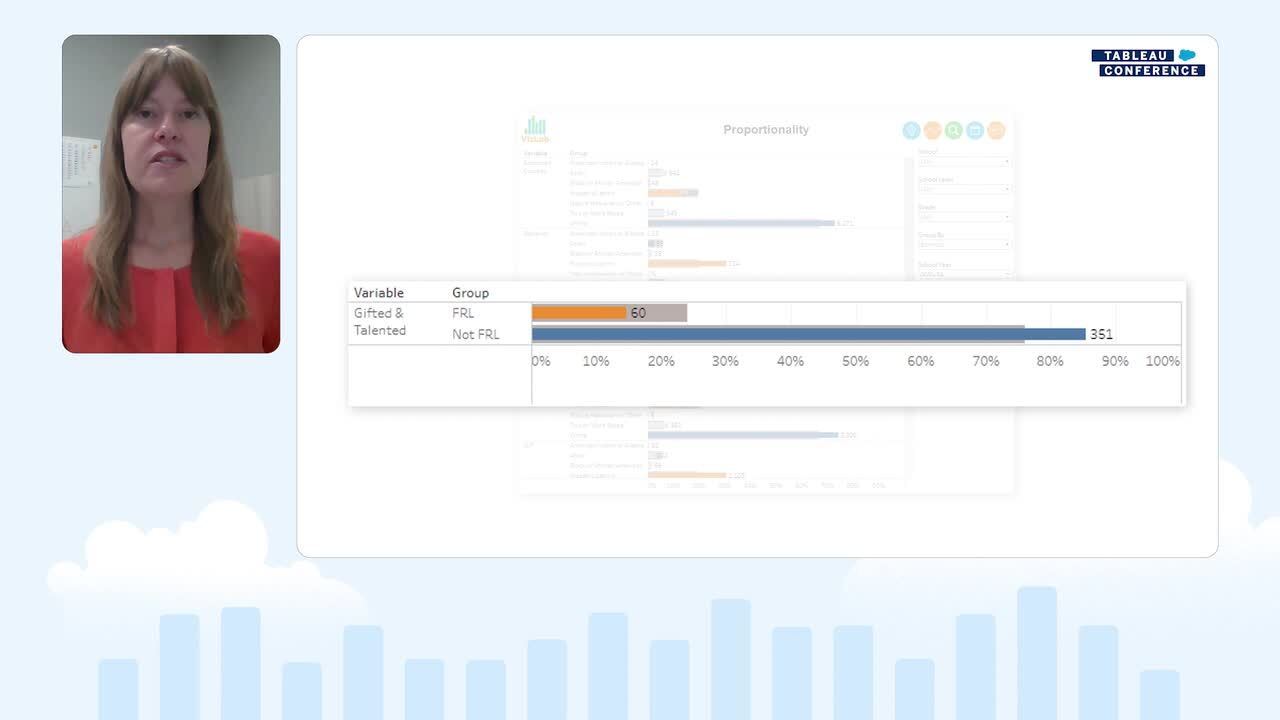 Boulder Valley School District: Using Data to Respond to a Crisis
The past two years have required school districts to "pivot" in many ways, including when it comes to data. Hear how Boulder Valley School District has adjusted to new data visualization needs (pandemic-related and not), and how the combination of a data-driven culture and Tableau helps them adapt quickly and effectively.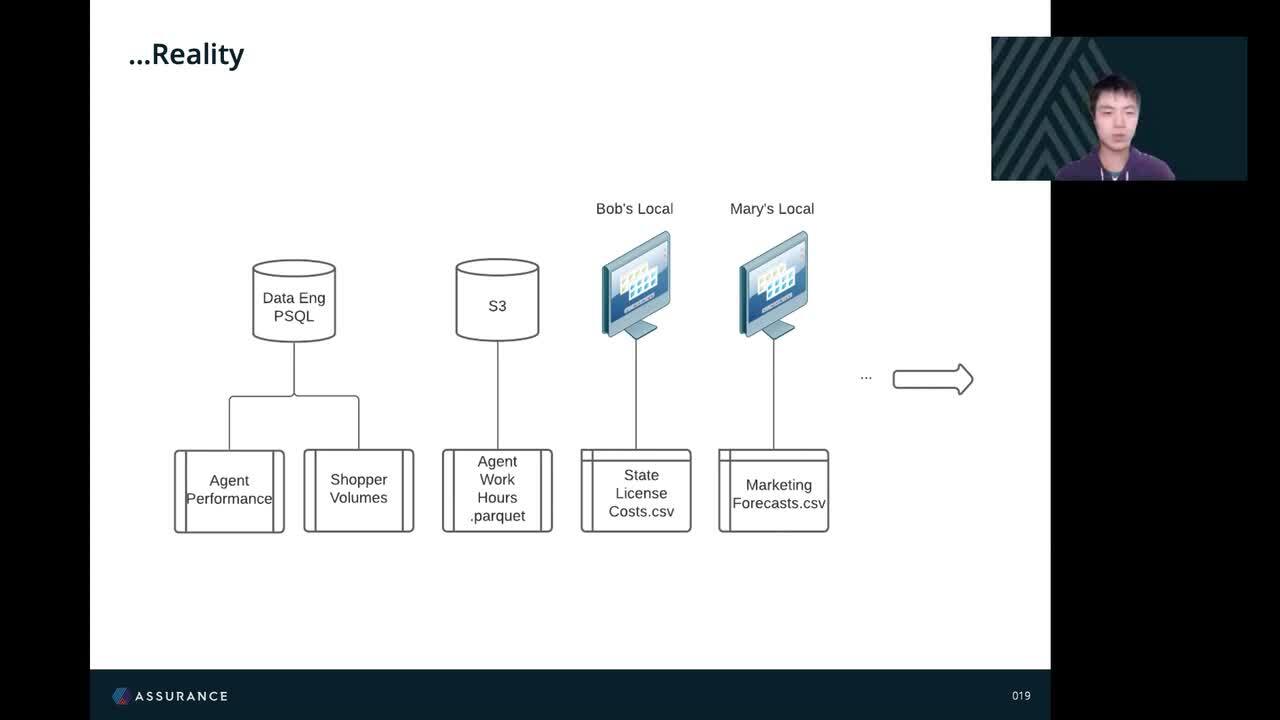 Assurance IQ Case Study: Unlocking More Business Value with Starburst and Tableau
Join this session to learn how Assurance, an online distribution platform for insurance and financial products, was able to improve conversion rates, reduce costs, and enable robust modeling with Starburst and Tableau.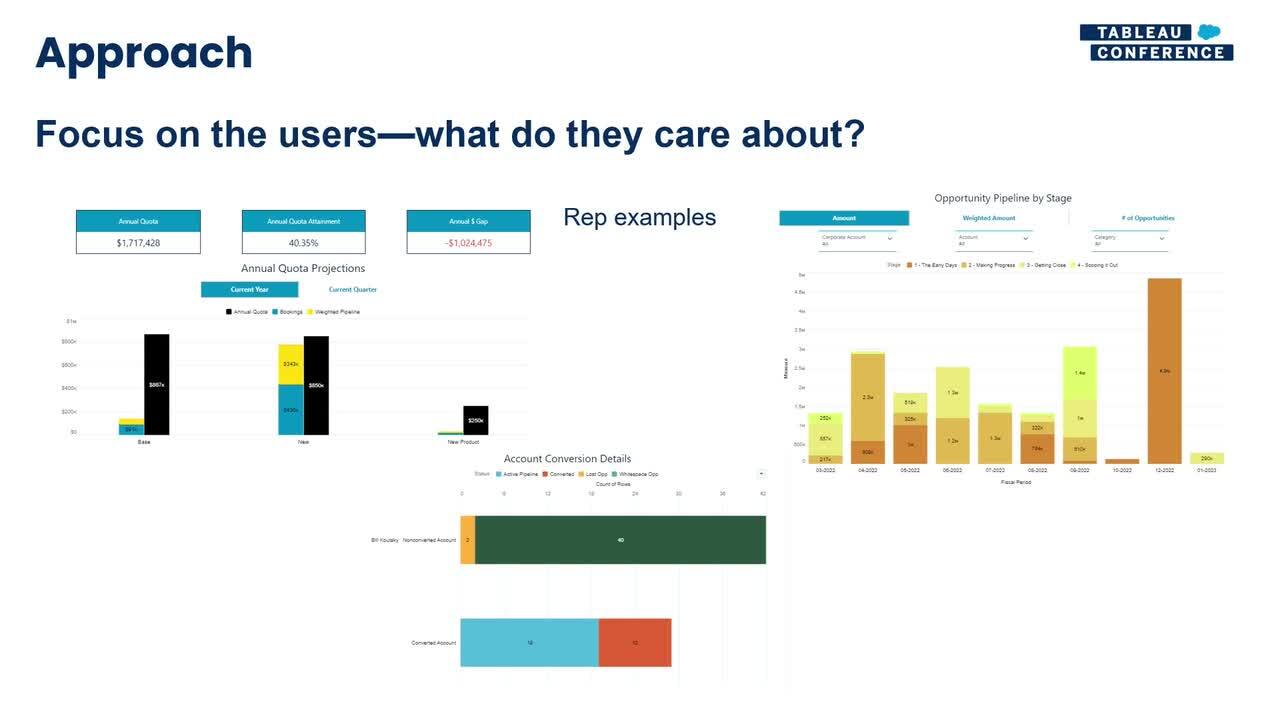 STANLEY Healthcare: Facilitating CRM Analytics Sales Adoption
Stephen Mascola
Jamie Moss
From completely manual sales reporting to near-real-time access to sales goal attainment, learn how STANLEY Healthcare underwent a total reporting transformation. This session will speak to how successful adoption of new processes and systems helped the sales and finance teams revolutionize their reporting.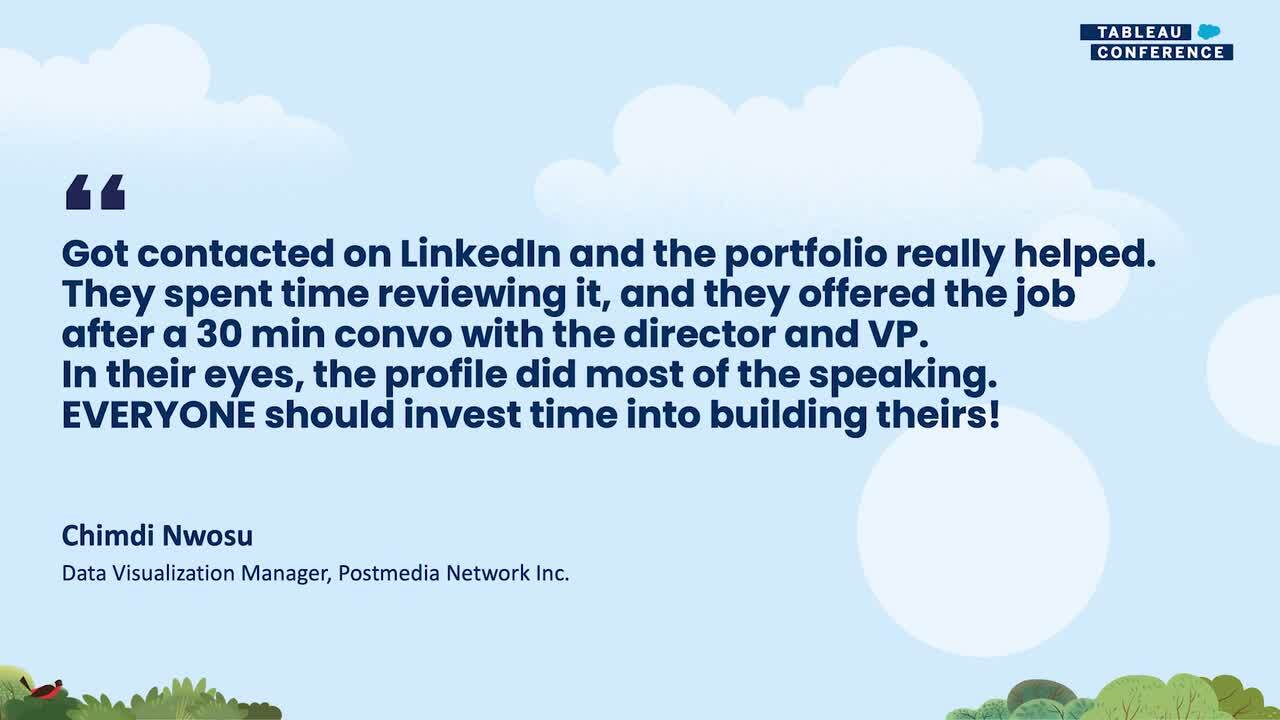 Bring the Wow Factor with Tableau Public Portfolios
Autumn Battani
Priyanka Dobhal
A compelling Tableau Public portfolio can help you stand out, showcase your data expertise, and even get hired. Get the tools to effectively use Tableau Public templates and build a Tableau Public portfolio with serious "wow" factor.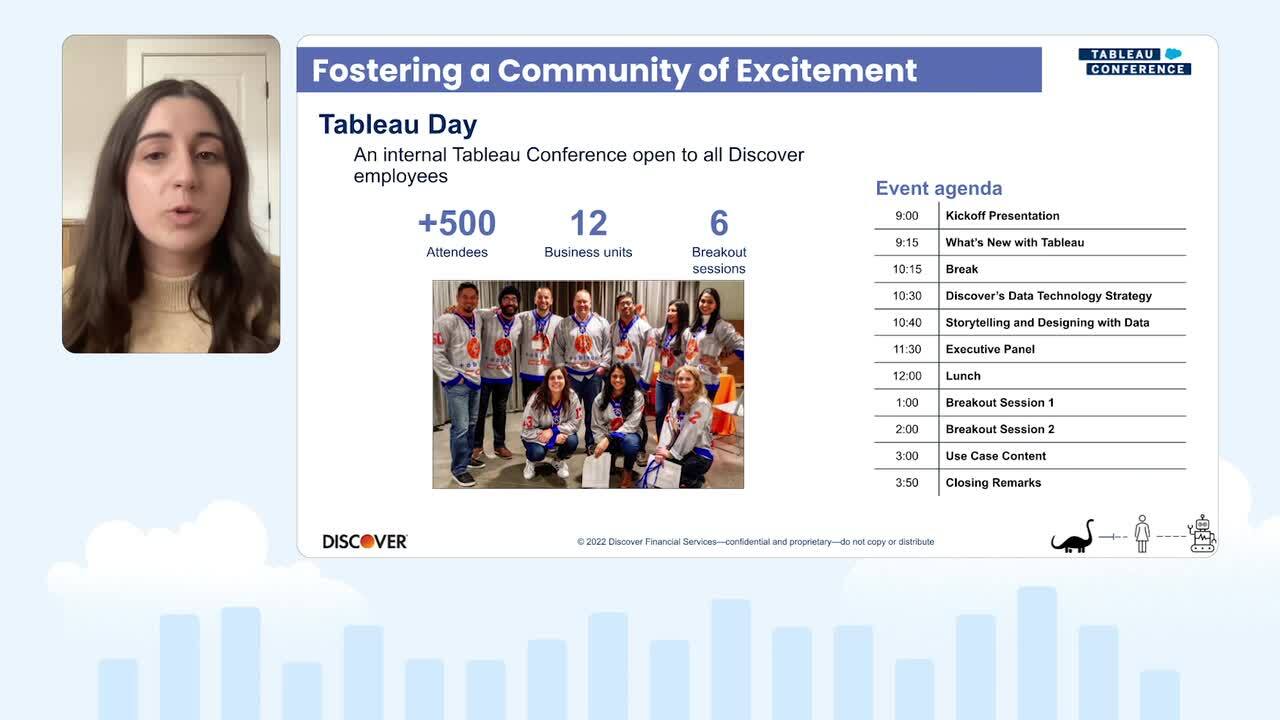 Discover Financial Services: Good Problems to Have: How Our CoE Supported a Rapidly Growing User Base
Ashley Dierkes
Sara Bonefas
From the first dashboard to now, Discover's Center of Enablement (CoE) has evolved with the changing needs of its rapidly growing Tableau community. Learn how Discover's community grew from zero to over 10,000 active users, the CoE challenges they overcame, and their plans to continue growing further. Get a closer look at how Discover scaled its platform around data and the best practices they've implemented.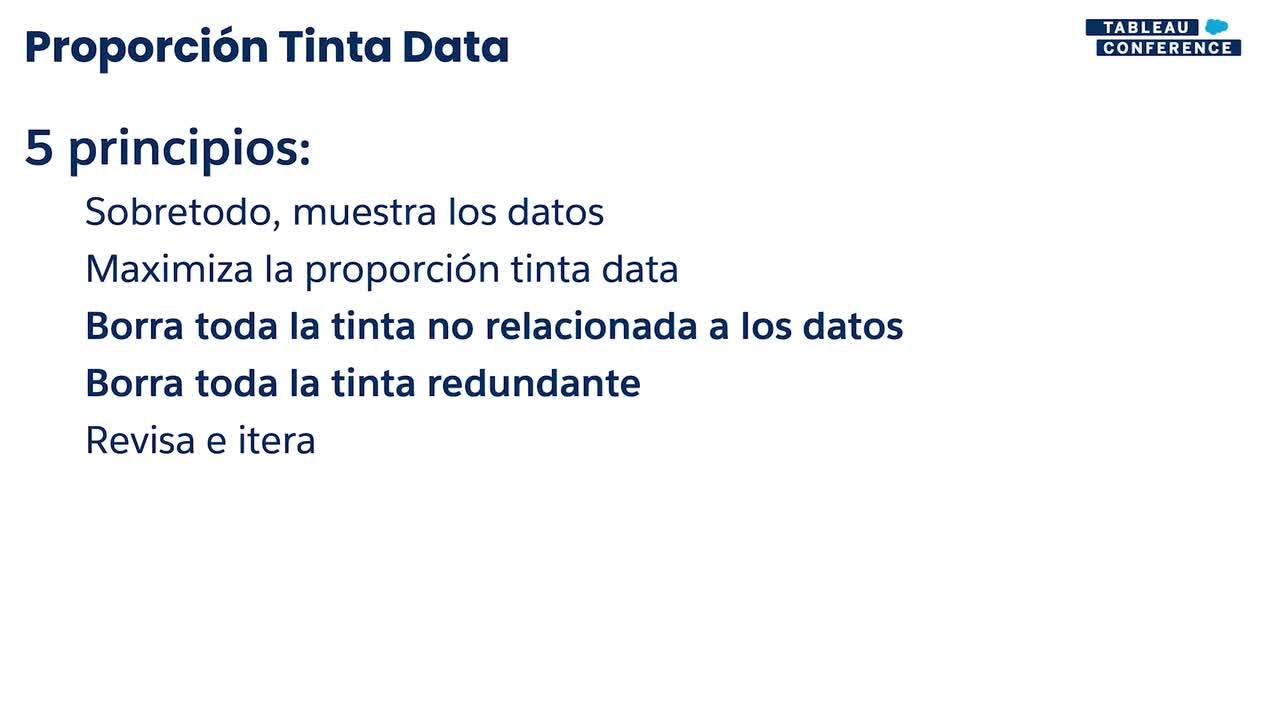 Con o sin chimichurri? Strike the Right with Balance Design and Cognitive Load
El equilibrio es esencial en toda obra maestra. Aprende a dominar las técnicas que te permitirán balancear diseños elaborados y diseños minimalistas para crear tableros extraordinarios e interactivos.
Balance is an artform. Learn how to master the balance between elaborate and minimalistic design approaches while creating impactful yet interactive dashboards.
Session presented in Spanish language with English subtitles.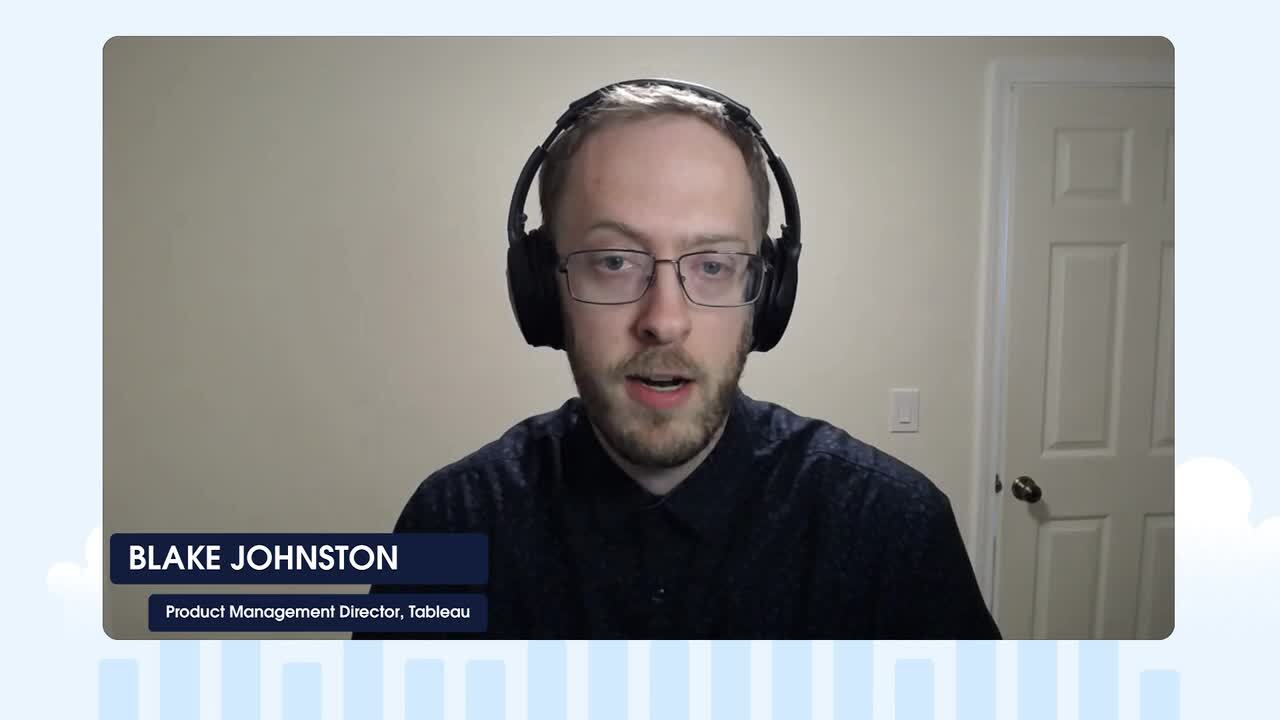 Spotlight on Tableau Exchange: Built for Customers, Powered by Partners
David Lou
Blake Johnston
Greg Kinney
Take a deeper look at the Tableau Exchange —built for customers and powered by partners. See what's new with Extensions, Connectors, and Accelerators, and learn how a Tableau Partner has used the Exchange to grow their business.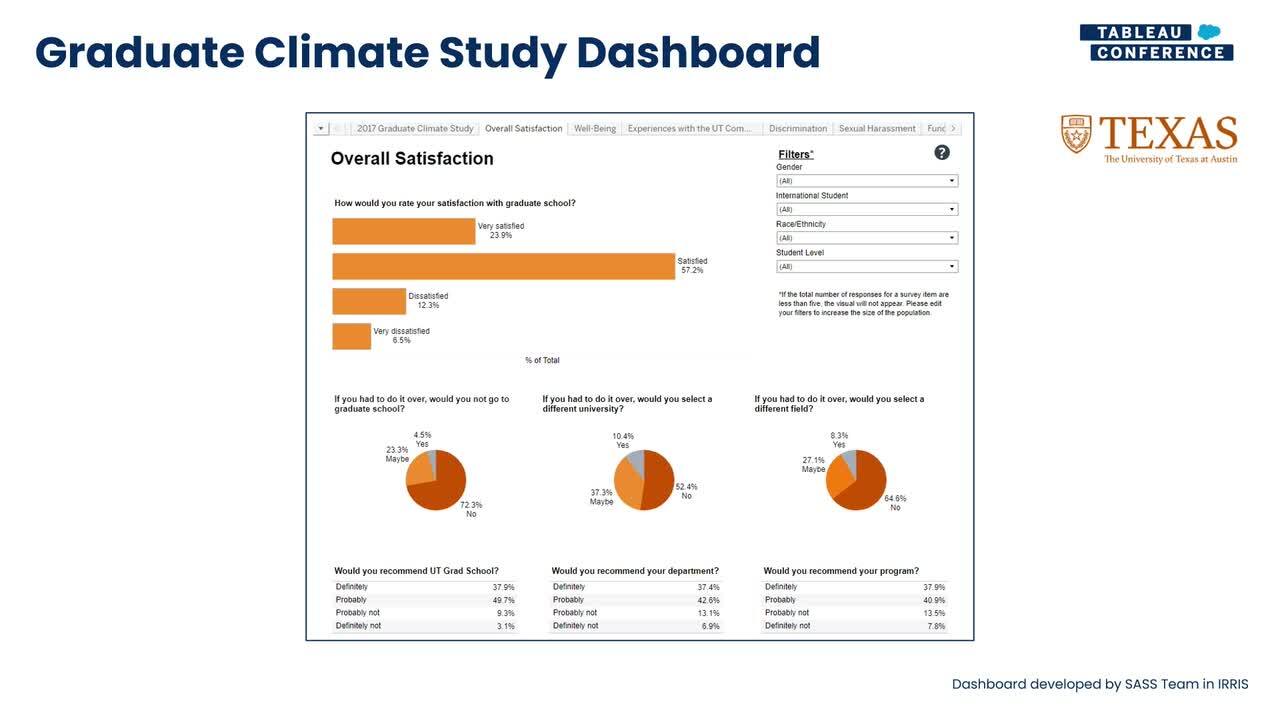 The University of Texas at Austin: Explore the Intersection of Data and Democracy Within Higher Education
The University of Texas at Austin (UT Austin) is home to a diverse population of 51,000 students and more than 24,000 faculty and staff. It's also home to The Office of Institutional Reporting, Research and Information Systems (IRRIS), a central point of contact for official campus statistics. As one of the largest public research universities in the country, IRRIS serves as a major repository for information on students, faculty, courses, Texas Legislature insights and more! Explore how collaborations between researchers and scholars enhance decision-making and deliver an interactive Spotlight on Data.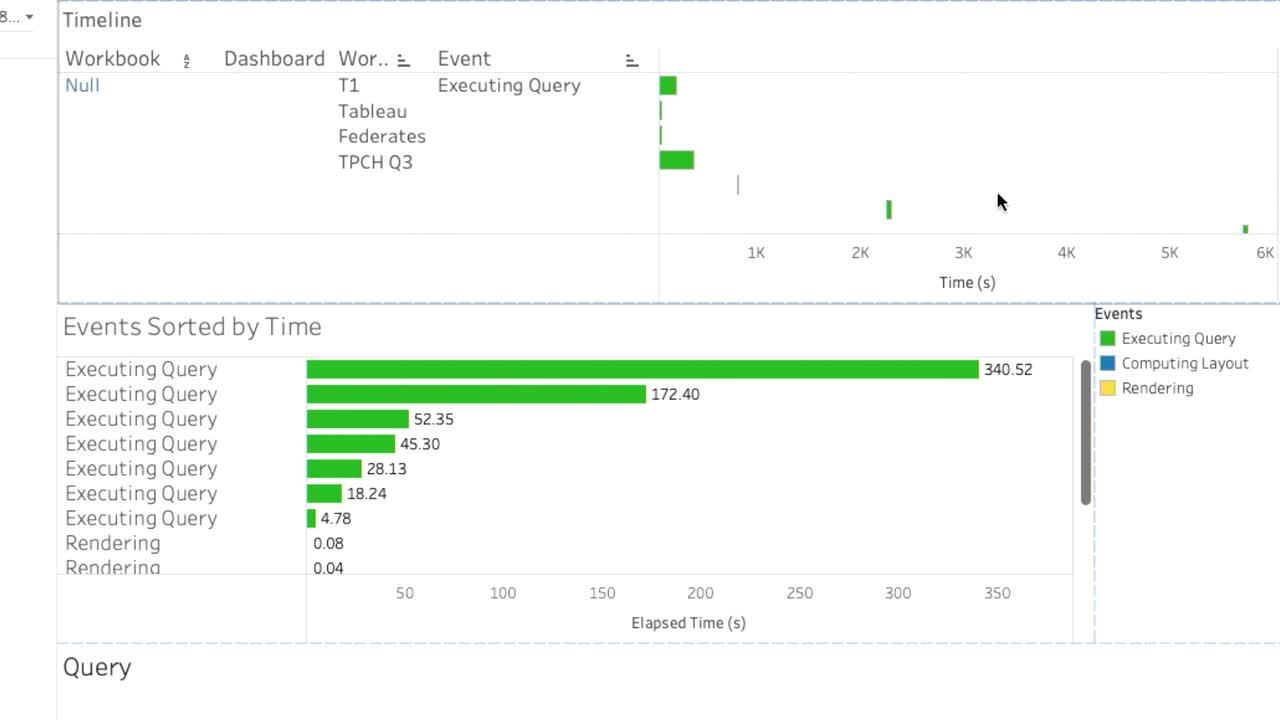 Live: Analytics on the Big Stuff: Starburst Gives Tableau "Any Size, Anywhere Powers"
Need to query, join, or federate data from multiple sources without copying or moving it into an extract? Slow queries on the lake got you down? Learn how Starburst gives Tableau query-anywhere superpowers.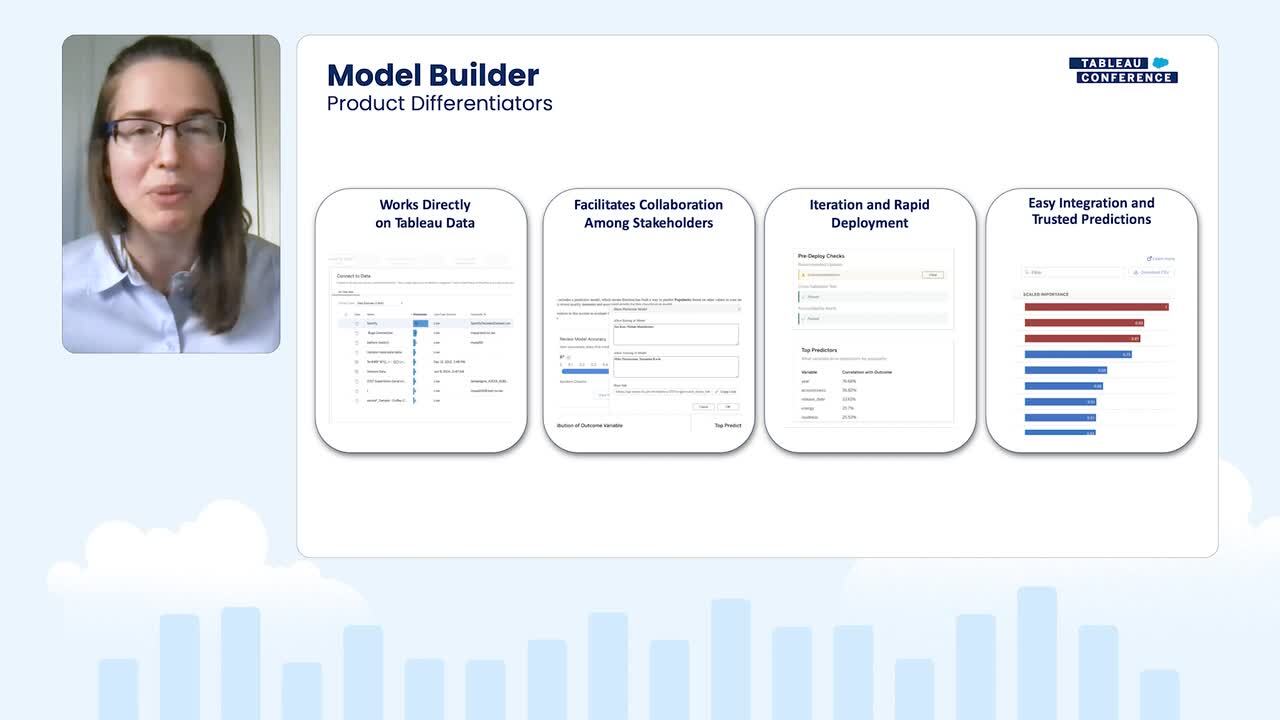 No-Code AI, ML, and Advanced Analytics That Empower Analysts
Discover how artificial intelligence (AI) and machine learning (ML) in Tableau can help you make smarter, faster, and more confident decisions. We'll demonstrate no-code capabilities, like what-if scenario planning, guided model building, and more.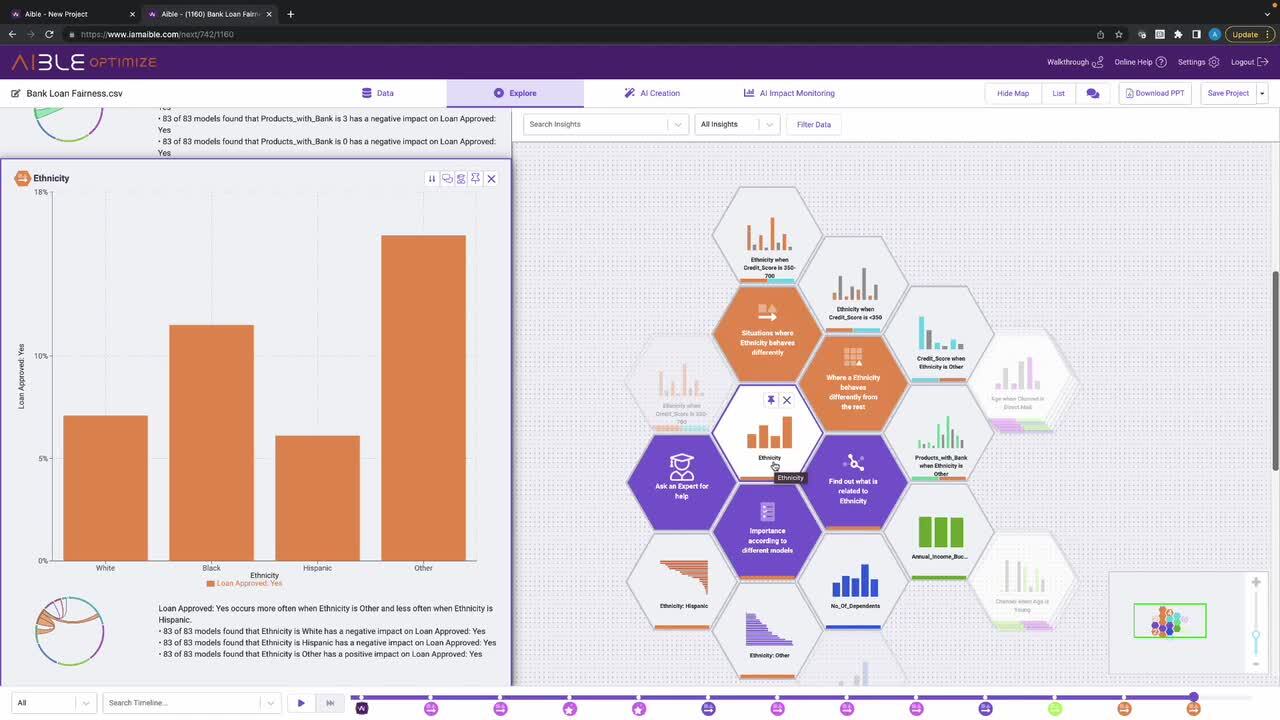 Aible: Augmented Analytics That Delivers Business Impact in 30 Days. Guaranteed.
Only 20% of organizational data is valuable. Aible Sense automatically tells you which data is worth analyzing and how. Explore enables collaborative open world exploration of data. See why only Aible guarantees business impact in 30 days.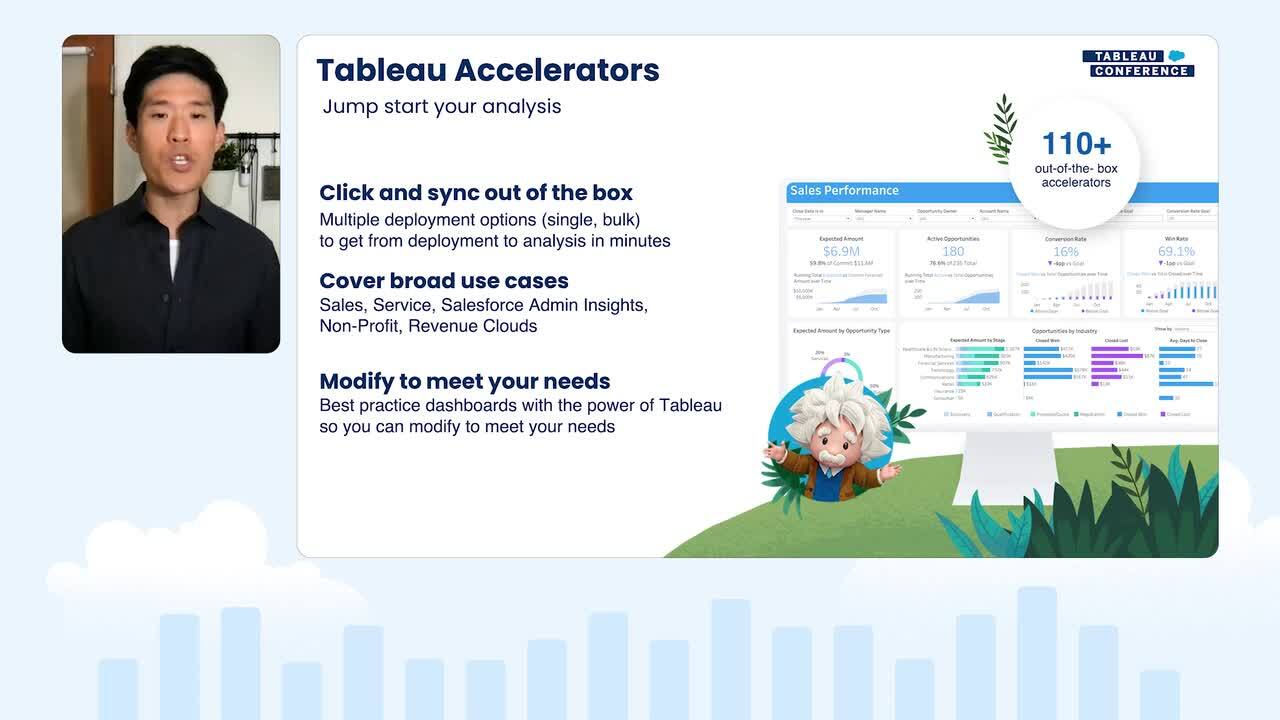 Harmonize, Visualize, and Automate Your Data Across Tableau and Salesforce
Discover how to harmonize all your Tableau and Salesforce data with native connectors and a new generation of data management. You'll also learn how to integrate a unified analytics studio with Tableau and infuse intelligence and automation across your business.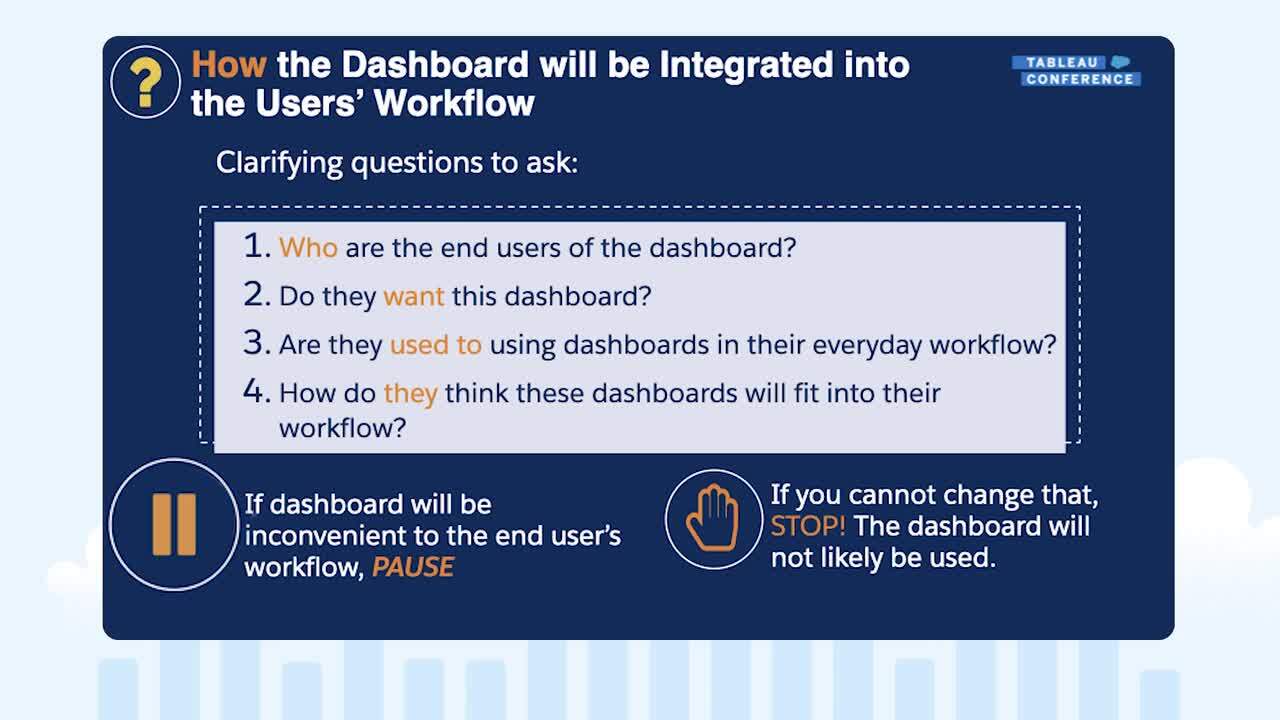 Duke Health: How to Build Effective Dashboards
Katie Capaldi
Claire Howell
IT excellence is no longer a commodity—it's a strategic differentiator. Many people can build pretty dashboards, but how do you ensure they will actually be adopted and drive enterprise-wide enablement? And how do you determine the larger impact? Join Claire Howell (MMCi) and Katie Capaldi from Duke Cancer Institute to learn why rooting your Data Culture in your mission makes all the difference.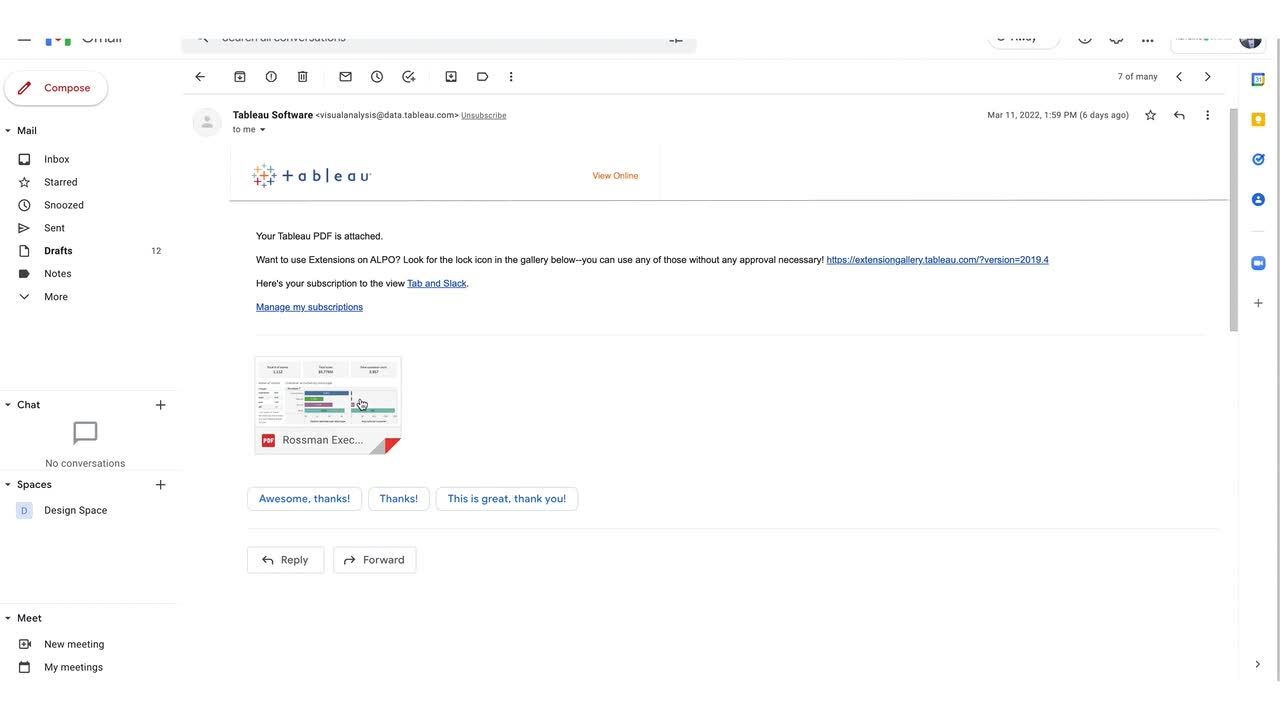 Analytics Everywhere—for Everyone—with Tableau for Business Users
Sepideh Hashtroodi
Jonathan Hansing
Katie Hughes
The value of data and analytics relies on enabling better decisions across your entire company. Join us to learn about Tableau's new consumption experiences built specifically for your business users.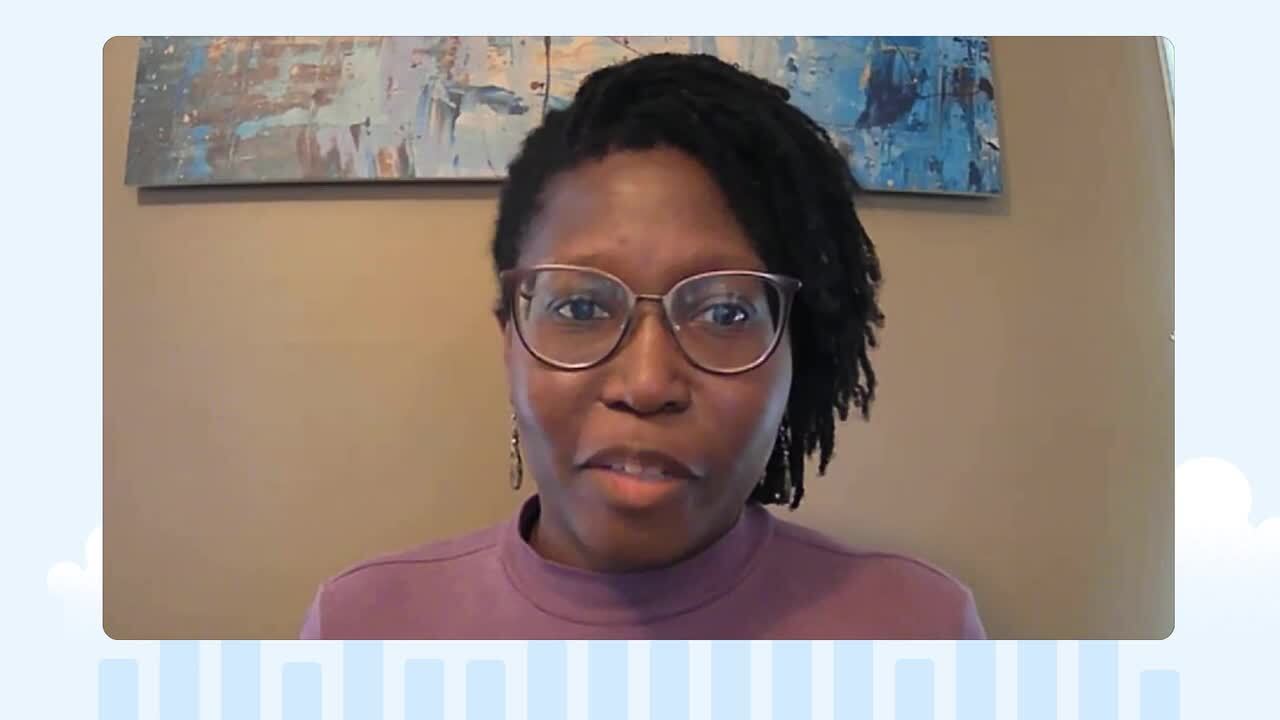 Data. Set. Go! Jumpstart Your Data Career
Alice McKnight
Prasann Prem
Ausrine Rimeikyte
Ashley Koen
Ready to supercharge your career path? Listen as Tableau Community members discuss their data careers and lessons learned along the way. You'll leave with insights to help you successfully advance your data career.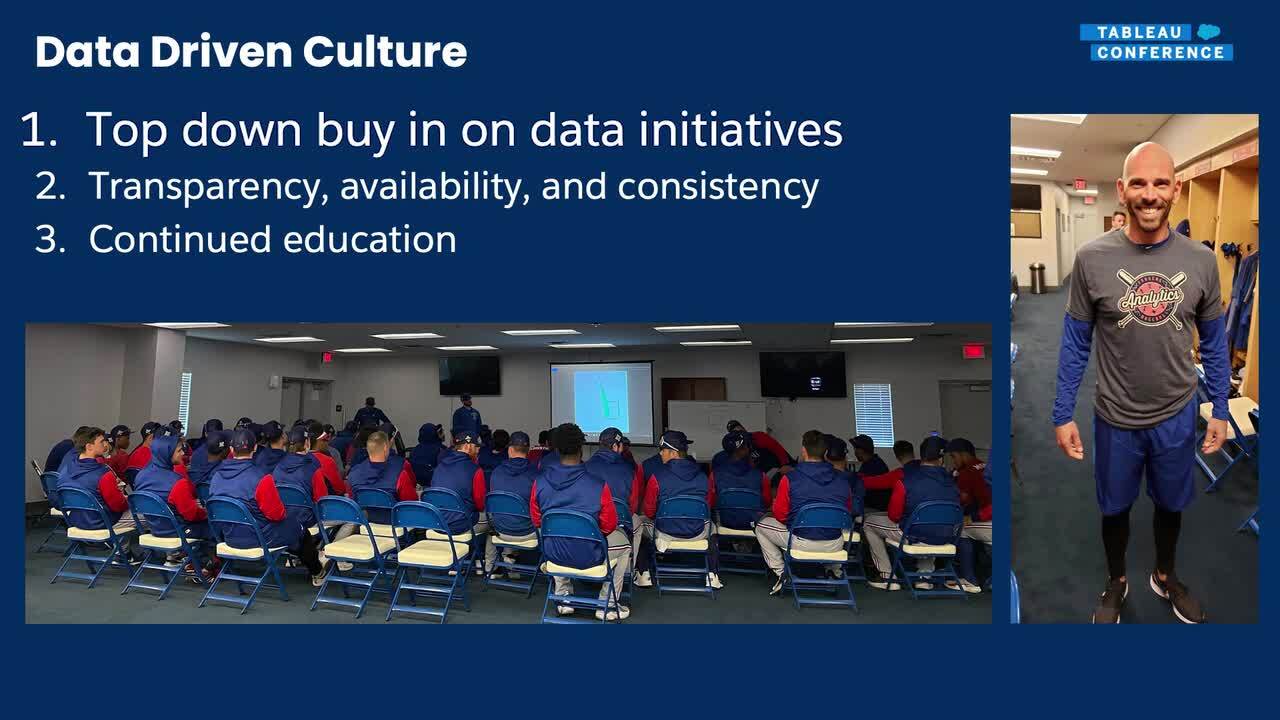 Texas Rangers: Meet Them Where They Work: Bringing Data and Analytics to Players and Coaches
There's a lot of data in baseball, but how it's used is what gives teams a competitive edge. Hear how the Texas Rangers use Tableau and Slack to provide data and analytics to players and coaches, both on and off the field, to inform in-game strategy and player development.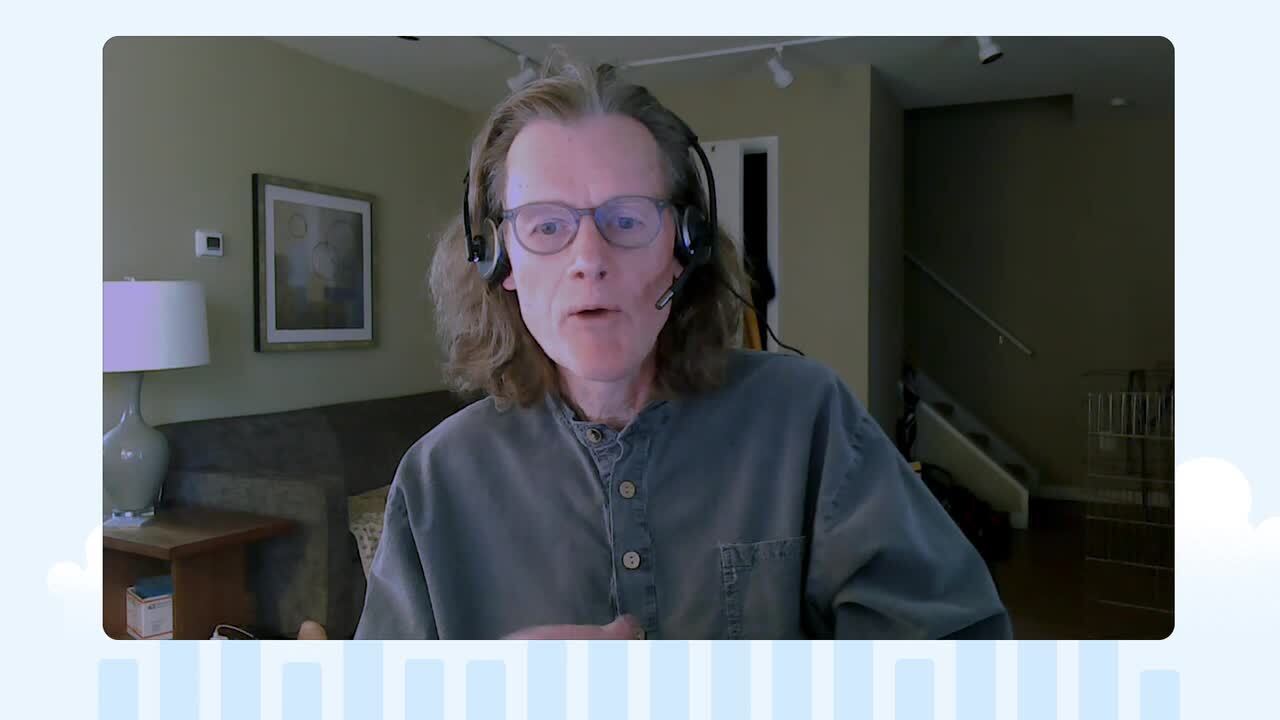 Make Every App an Analytical App with Tableau Embedded Analytics
Gordon Rose
Brian Reynolds
Embedded Analytics in Tableau turn any application into an analytical app. Come learn why you should add analytics to your apps, the benefits of using Tableau as your analytics provider, and how to get started.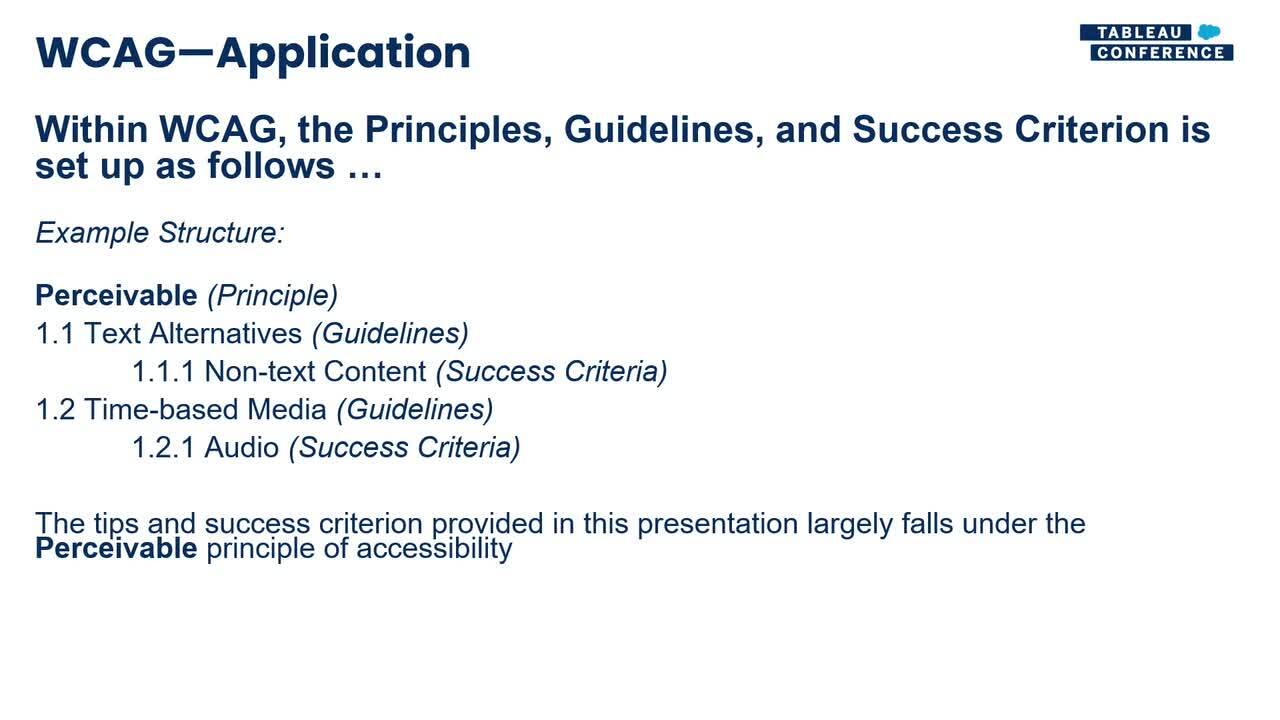 Indeed: Accessible Dashboard Design: How to Reduce Barriers and Enable Interaction
Accessibility is a right. When creating and managing dashboards, what should you consider to ensure the needs of your audience are met? Hear from design and accessibility experts on how to create functional and consumable dashboards.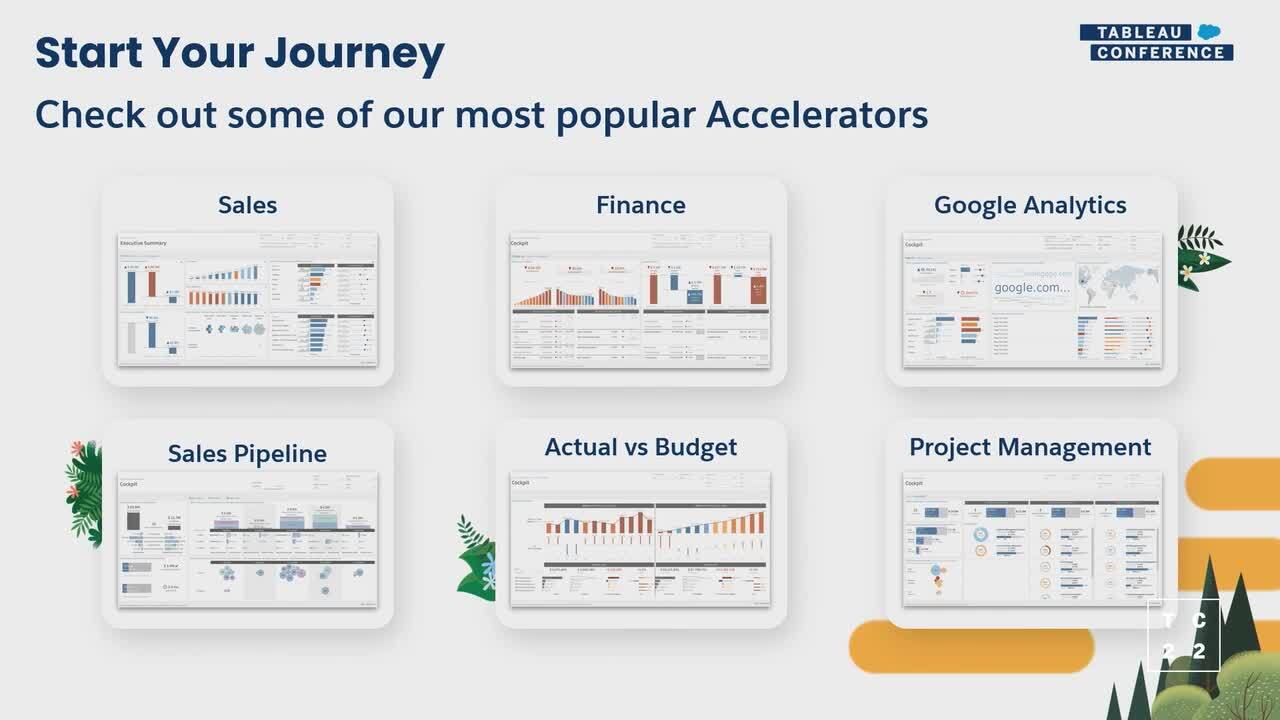 Live: Tableau Accelerators: Jumpstart Analytics with the Best Business Dashboards
Nicolas Oury
John Demby
David Lou
Tableau Accelerators give you instant access to ready-to-use dashboards for any use case. Come see how you can combine your own data with expert-built dashboards to get a jumpstart on analytics.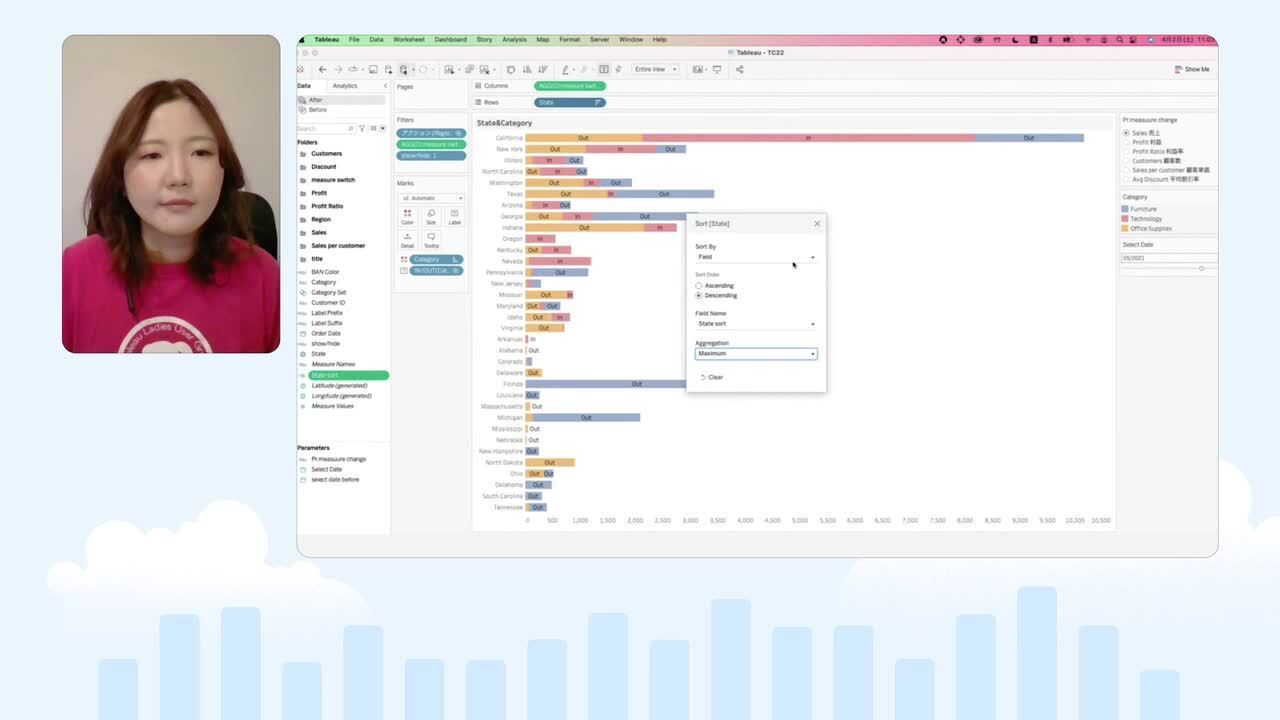 日本発!Tabjoによるクイックで簡単な実用tipsをご紹介!Quick and Easy Tips by Japan's Tableau Data Heroines
Tomoko Wakamatsu
Chiaki Ishida
Kayoko Yamashita
日本コミュニティーのデータ ヒロイン たちから、今日から使える簡単なTableau DesktopのTipsを学びましょう!
Join Tabjo, a women-led Japanese Tableau User Group (TUG), for simple, practical Tableau tips and tricks you can start using immediately.
Session presented in Japanese language with English subtitles.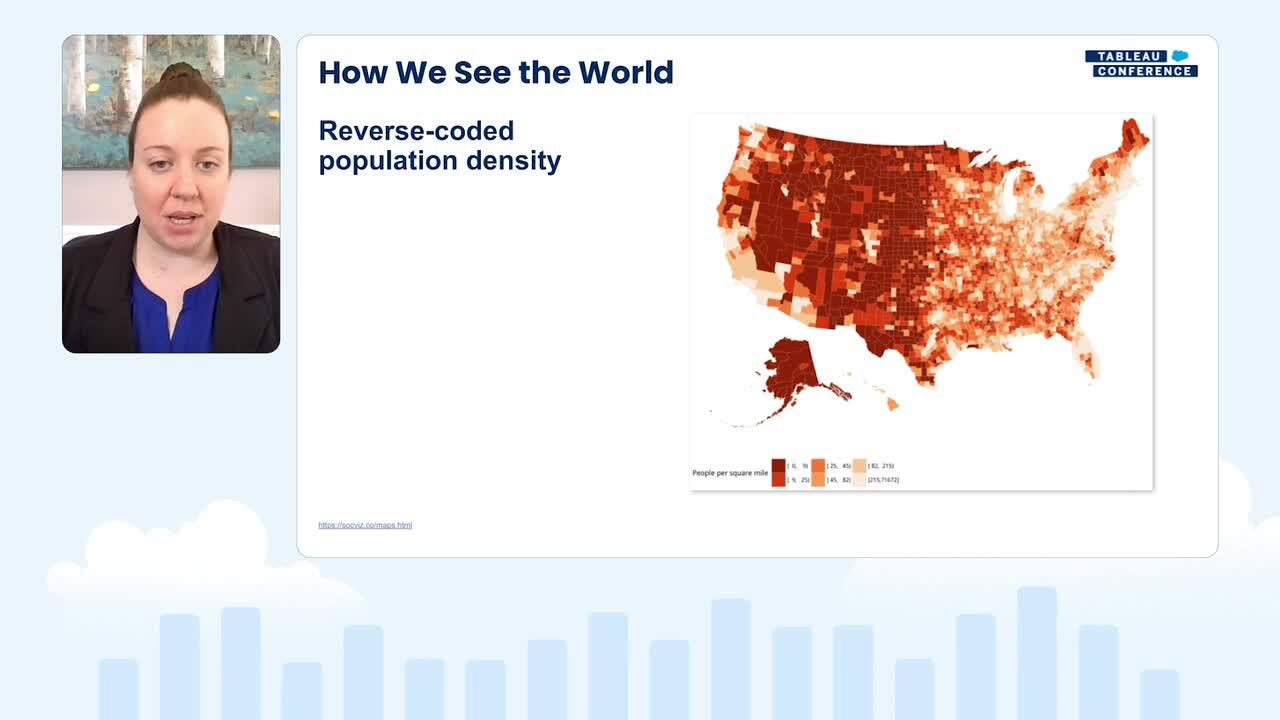 Montgomery County: Dashboarding Is Storytelling, Building Narratives Through Data and Design
Nidhi Singh
Sarah Dickinson
Designing a dashboard is telling a story. The choices you make—color, font, and hierarchy—impact how your audience perceives and understands the compilation of data. Learn how to use effective design principles intentionally to craft a clear and compelling narrative.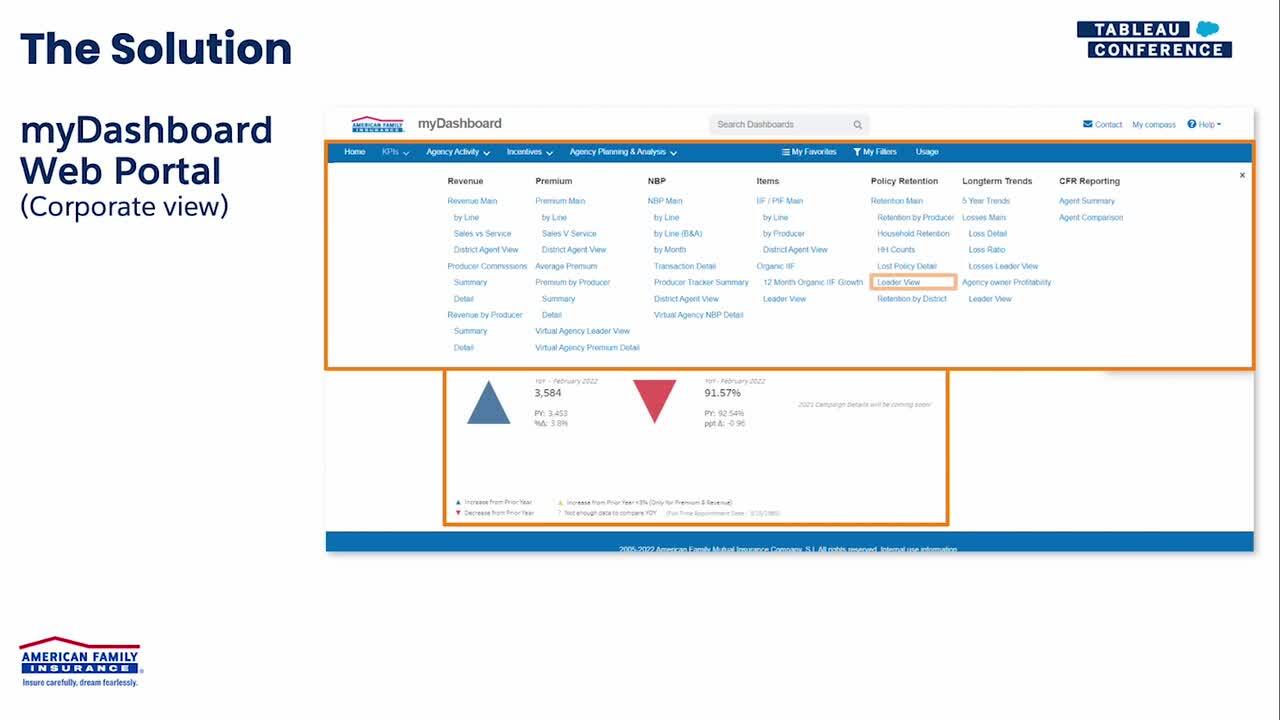 American Family Insurance: Reimagining Business Intelligence Through Embedded Analytics
What are the benefits of developing a secure user portal that displays embedded Tableau dashboards in a dynamic way with near-real-time reporting on key metrics and performance? Discover how American Family Insurance did just this, providing their exclusive agents and corporate employees across geographies and departments with personalized views, a single source of truth, and data-driven insights that continue to transform their business.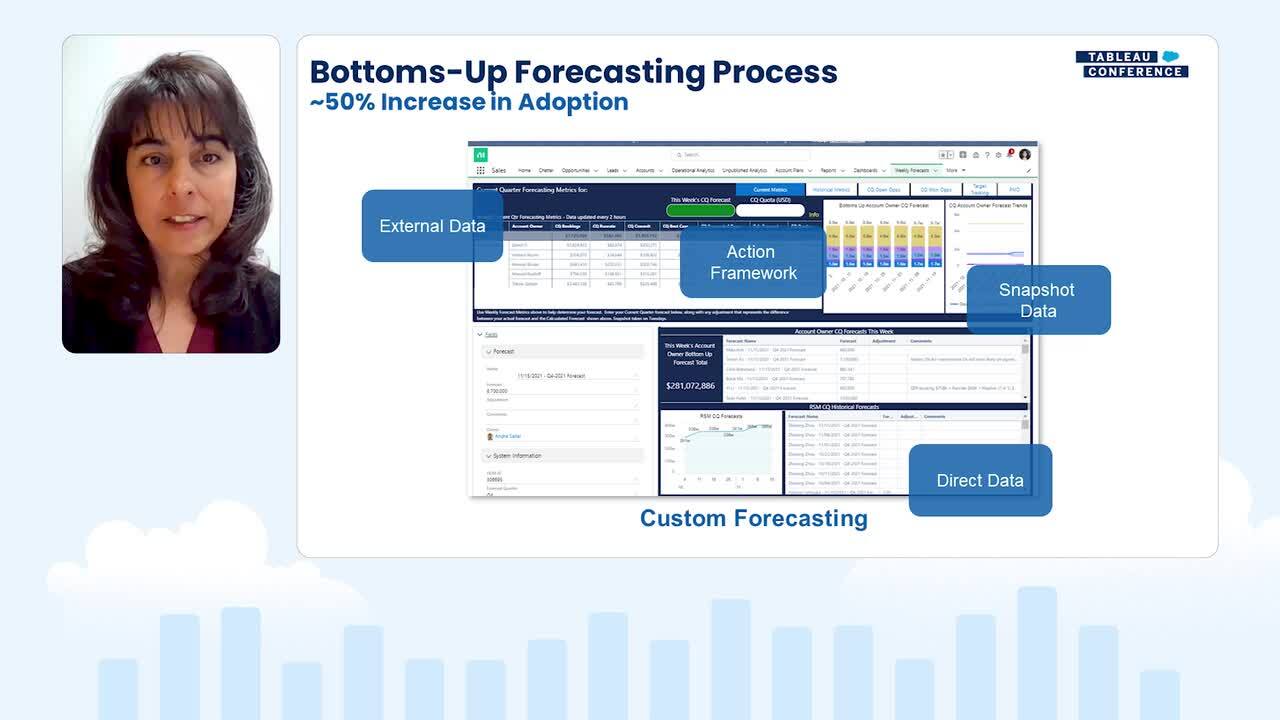 NI's Analytics Journey: Increasing Revenue Operations Accessibility to Clear and Actionable Insights
Monica Obermier
Thanmayi Rachapudi
Miriam Lainez
Tableau has been at the center of National Instrument's journey to become a data-driven company. Learn how NI used best practices from its Analytics Center of Excellence, partnership with IT, and a governance framework to design and deploy a hybrid analytics ecosystem with Server and CRM in direct support of its selling motions.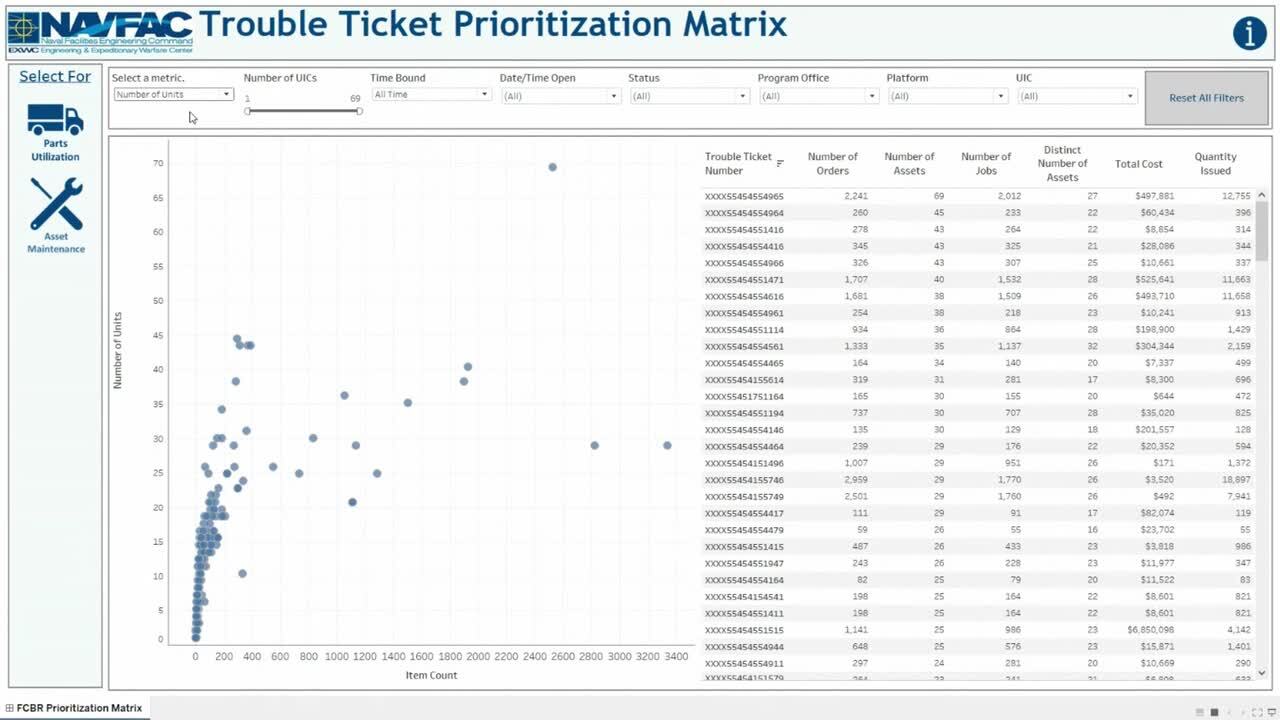 U.S. Navy Expeditionary Warfare Center: Hunting for Humvees, a Data Fabric Journey at EXWC
Hannah Corso
Antwan Gibson
Managing data across disparate, and sometimes contradicting, authoritative systems can be like herding cats. Instead of waiting years for an enterprise data management system to tackle this challenge, NAVFAC EXWC utilized Tableau to identify meaningful data relationships and integrate information across existing systems, creating immediate visibility of 40,000+ U.S. Navy expeditionary assets.