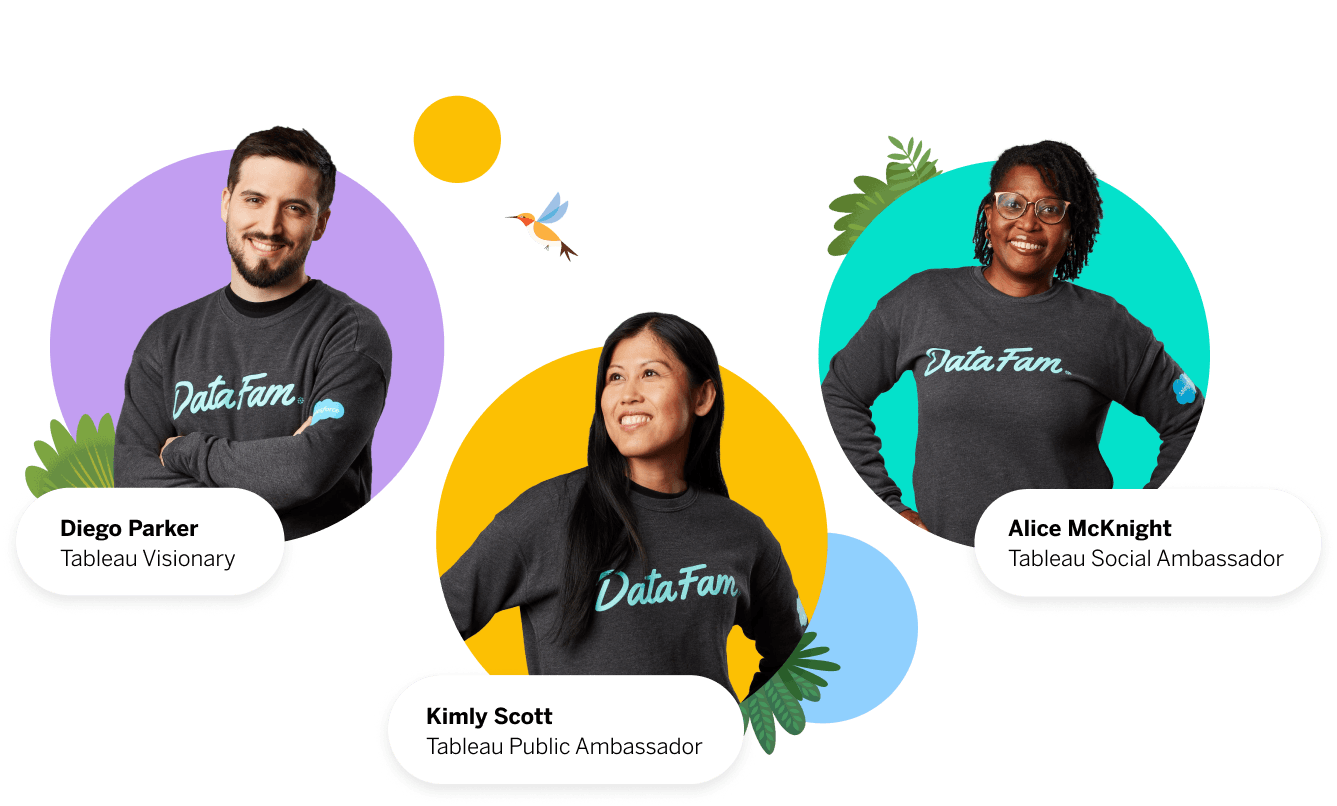 You belong in the Tableau Community
Get started in just a few steps.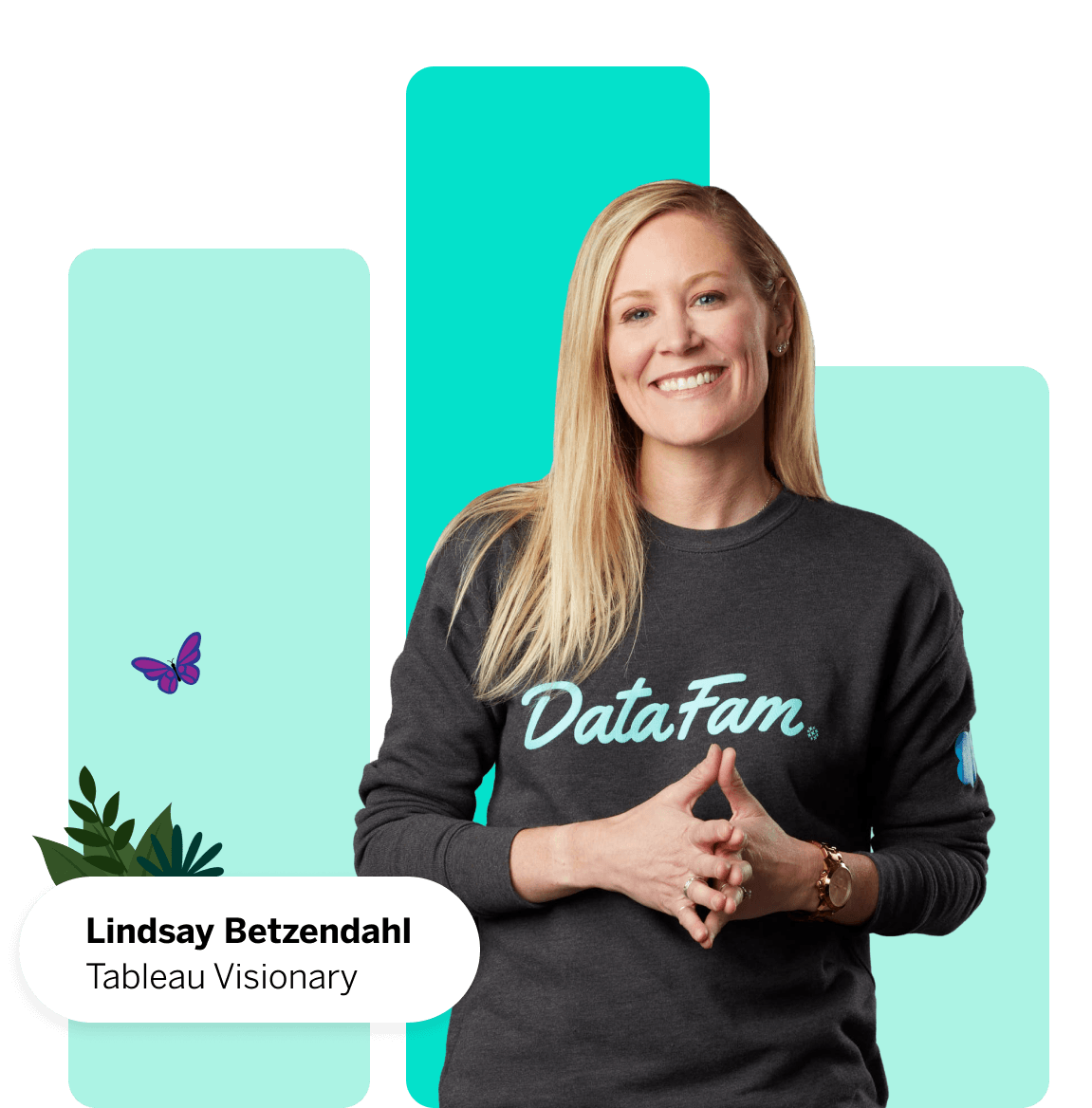 Hear personalized recommendations from community leaders
Looking to get your Tableau questions answered, bring your data skills to the next level, and advance your career? Start by joining a My Tableau Story session to receive actionable advice for navigating the community's options for learning, connection, and growth. Each episode is hosted by a different community member with a unique perspective. When you attend live, you'll have the chance to get your questions answered directly.
Check out upcoming dates below or visit the series page for a full list of on-demand options.
My Tableau Story Episodes
Title
Date & Time

While Sean studied to become a middle school math and science teacher, he has never lost his passion for teaching throughout his career in data analytics. Learn from Sean how you can leverage the Community to advance your data skills.

Learn how the Tableau Community inspired and helped Mark deploy and enable the largest implementation of Tableau in the world. This episode will be especially helpful for IT professionals, business leaders, and anyone looking to grow a data culture.

REGISTER FOR LIVE EVENT

Often called the 'Bob Ross of Tableau' learn how Tim grew into a Tableau YouTube sensation with over 30k subscribers and thousands of hours of analytics tutorials. He'll share advice for building your data skills through community and how to find your voice and use it.

REGISTER FOR LIVE EVENT Stay in touch with the Tableau Community
Get program news, member profiles, event information, and more.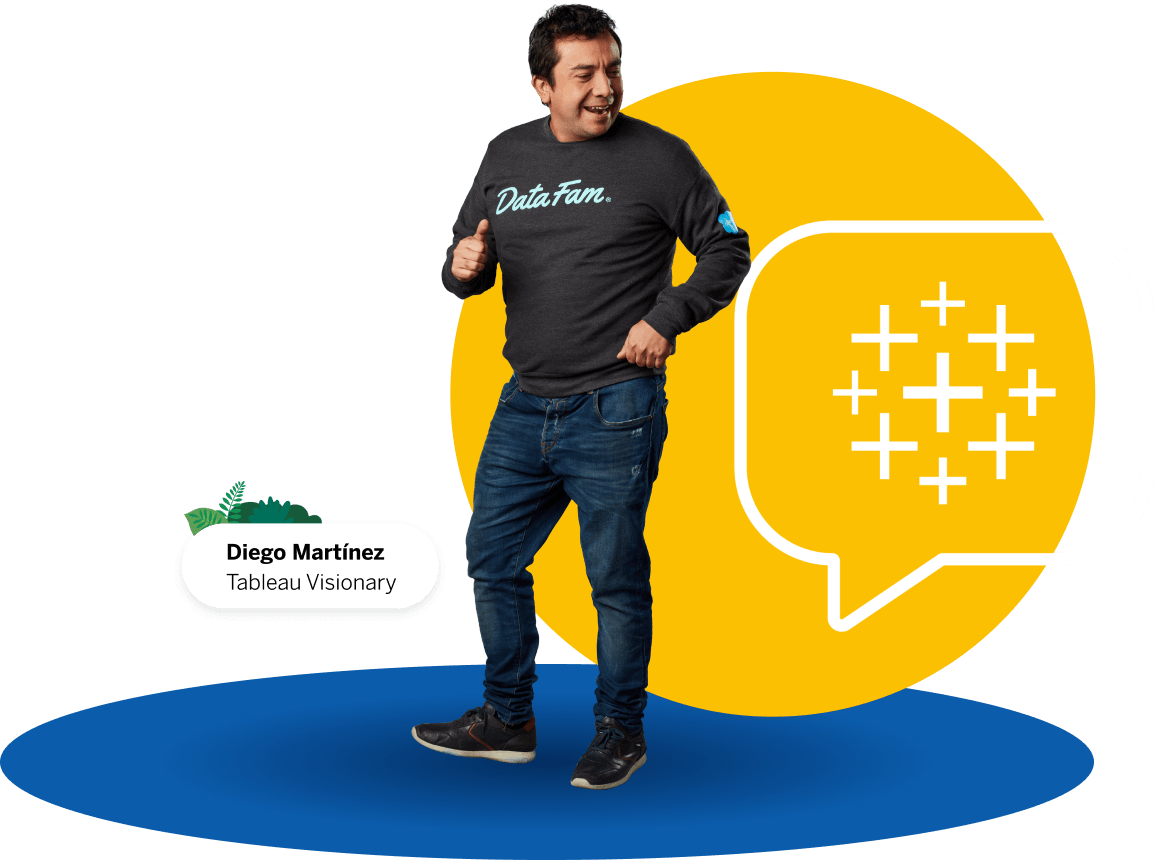 We've got your back
Feeling confident and ready to move on? The Tableau Community is a powerful resource at your fingertips, no matter where you are on your analytics journey. This support system is unmatched and just waiting for you to tap into all it has to offer. Now that you've taken your first steps, you can return to the Community hub for the latest program information.
See all the community has to offer