Drive efficiencies in every part of your supply chain

Constantly shifting customer demand makes finding efficiencies in your supply chain increasingly difficult yet no less vital.
If you want to maximise your supply chain efficiency, you need the agility to understand your customers needs. A clear view of those needs allows you to understand and pre-empt customer behaviour, giving you the chance to get ahead of both your competitors and the rising demand.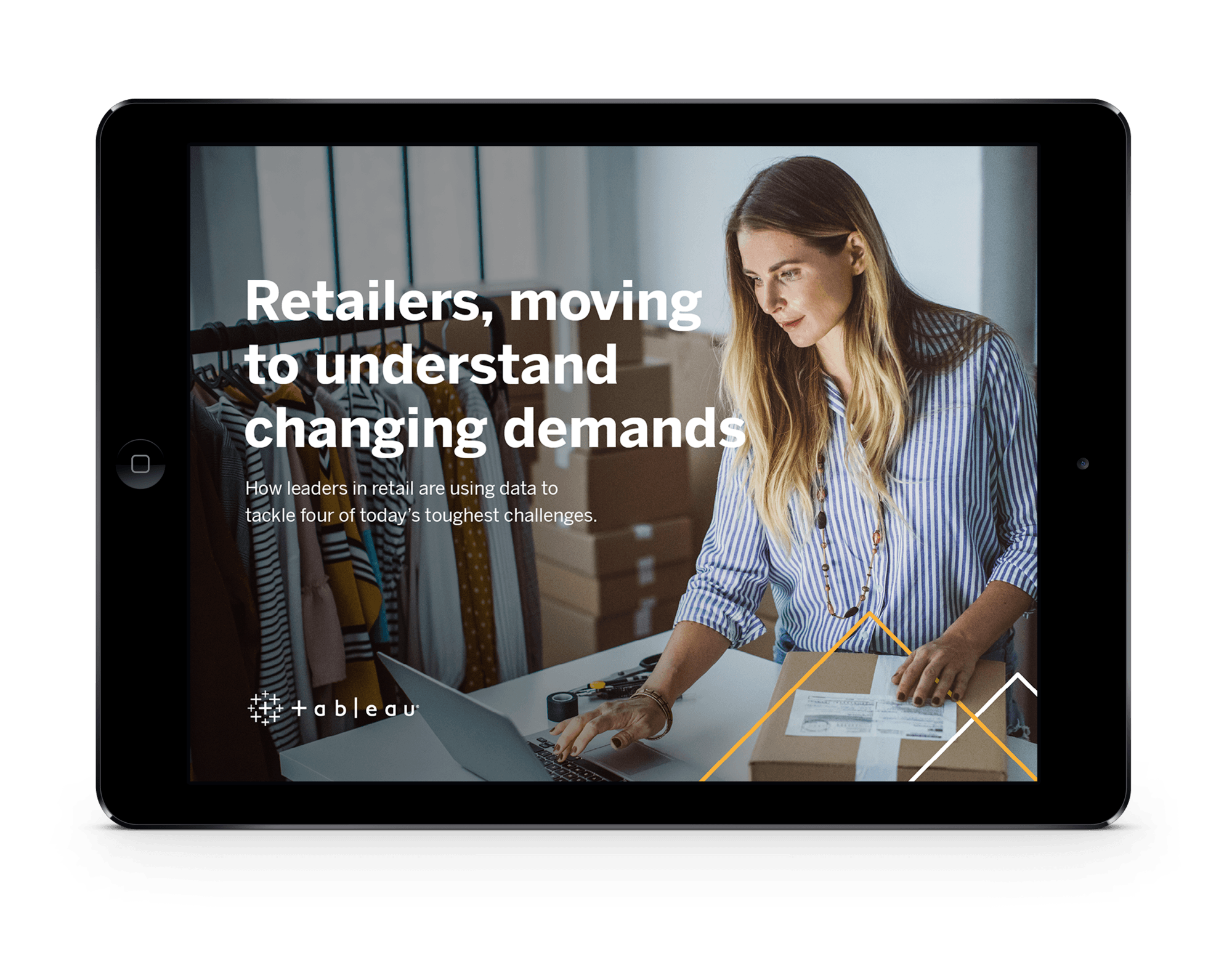 Retailers, moving to understand changing demands
Download our ebook and discover how retailers are using Tableau to solve the four key issues in their businesses.
Read now