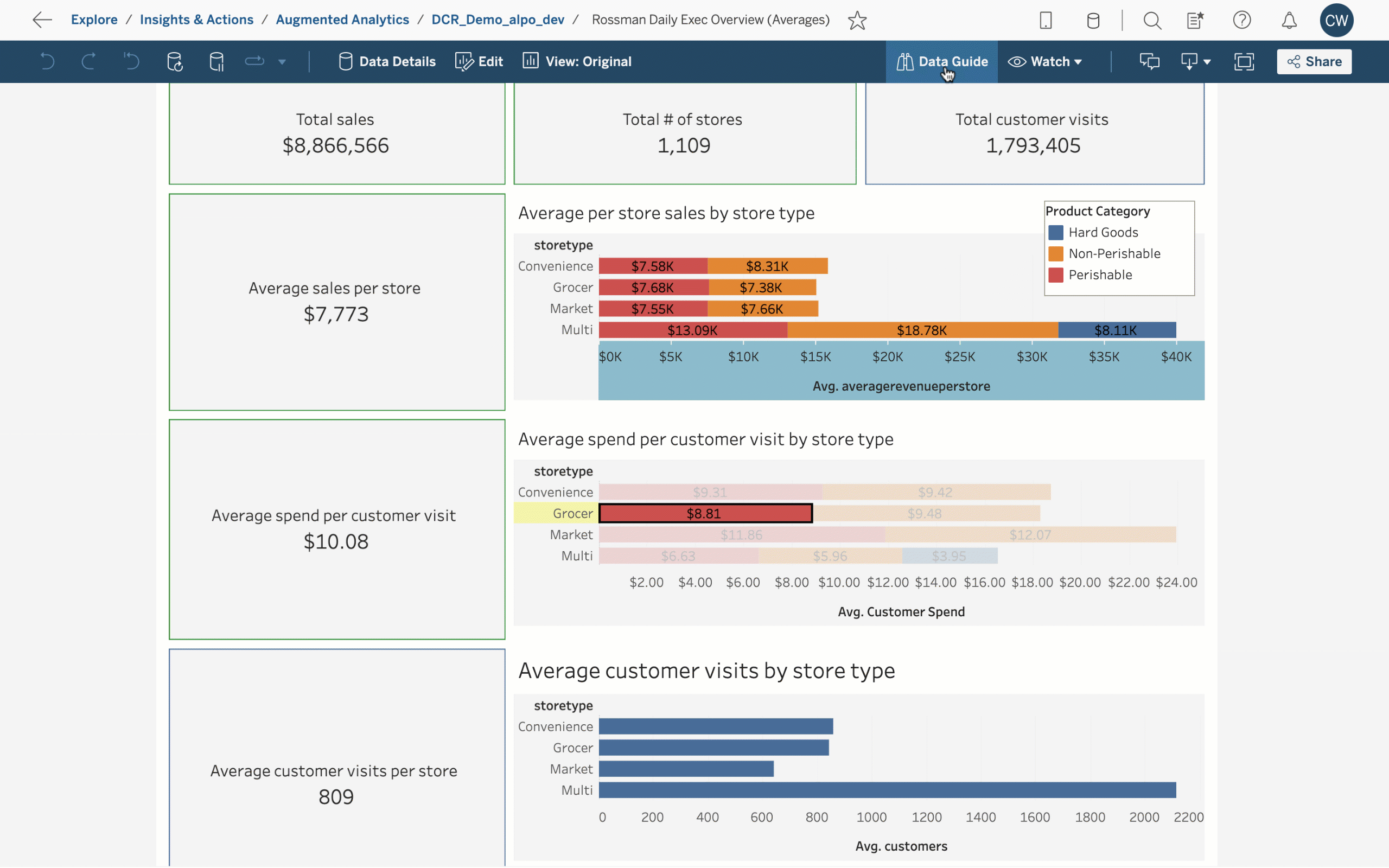 Data Guide
Data Guide is a new pane that provides helpful information about a dashboard and the data behind it. With Data Guide, you can understand if the data can answer your questions, build trust that the data is accurate, and establish confidence in your understanding of the viz. This feature makes it even easier to find data related to the selected viz, dashboard and marks, and important information like outliers and trends in your data. This pane is available on Tableau Server, Tableau Cloud and Tableau Desktop.
Data Guide also introduces two new tools to help you decide which parts of the dashboard to focus on so you can get to insights faster: Explain The Viz and Data Change Radar. Explain the Viz scans your dashboards for outlier measures and potential key drivers behind them. Data Change Radar (Tableau Cloud only) tracks measure values in your dashboard over time and automatically flags unexpected values outside of normal business patterns as data refreshes.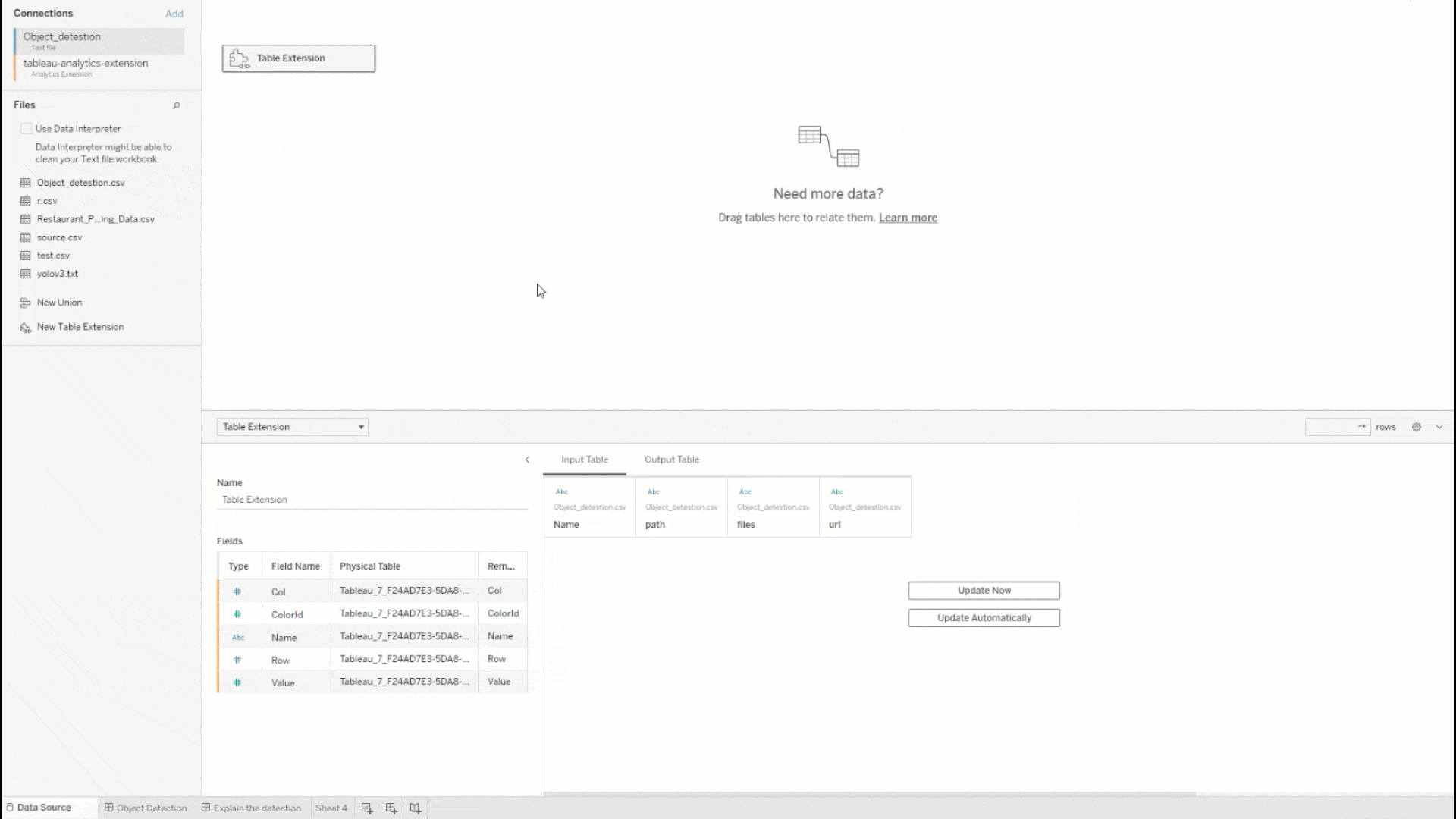 Table Extensions
Table Extensions add new depth to seeing and understanding data by bringing deep analytics and data shaping with code and APIs to the core of Tableau. Dynamically bring entire data tables from analytics tools like Python, R, Einstein Discovery and more into Tableau's data model. Live query tables of data using Tableau's Data Model and pass it to analytics extensions for analysis, re-shaping or enrichment, and return results tables to Tableau just like any other data source. With Table Extensions, you can inject advanced analytics and predictions at different levels of detail, bring more data for better business decisions, and get real-time results because values are re-computed dynamically.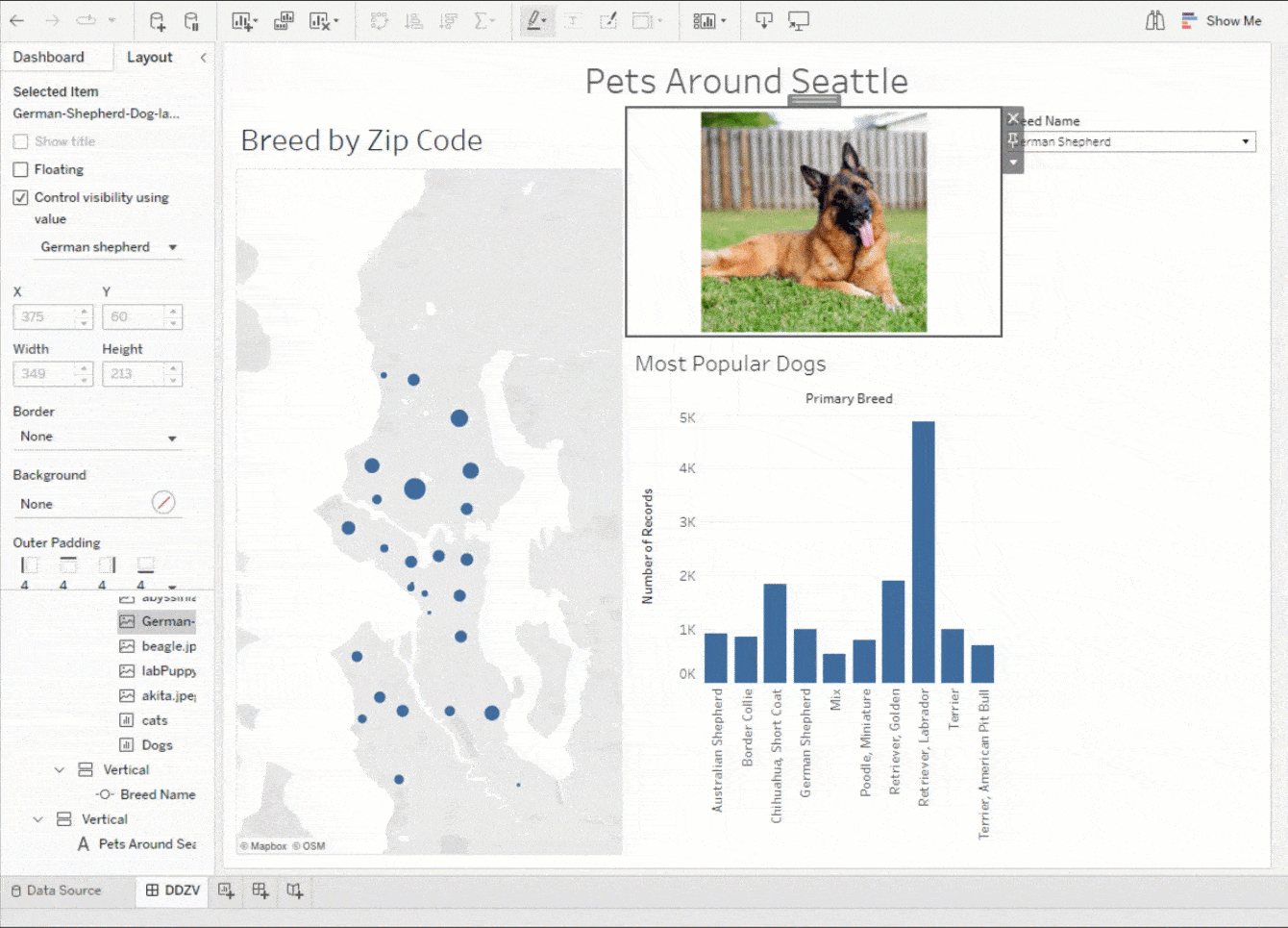 Dynamic zone visibility
With dynamic zone visibility, you can tailor experiences for your end users so they only see the dashboard elements relevant to them. Create sophisticated and interactive dashboards that dynamically reveal dashboard elements. In the layout pane, you configure when dashboard elements are shown or hidden based on the values of parameters and fields.
Learn more about Tableau releases