Tableau virtual instructor-led training
Learn Tableau directly from the experts with courses to fit any schedule or skill level.
Looking for expert-led Salesforce classes?
Virtual instructor-led training
Get up to speed quicker than ever. Public or private classes available to fit every schedule and skill level.
---
Looking for Salesforce training?
Thinking about taking more than one course?
For the price of two courses get 90 days of unlimited access to all Tableau Desktop, Visual Analytics, and Prep courses with our Tableau Training Pass!
Satisfaction guaranteed
Official Tableau classes carry a satisfaction guarantee, so you can enrol with confidence. We never cancel or reschedule on you, and if you're not delighted with your experience, you can retake the class for free within six months (see below for details). To prioritise your health and safety, our instructor-led classes are now exclusively virtual. Visit our COVID-19 recovery page for regional in-person training availability.
Tableau instructor-led training courses now offer continuing education credit hours.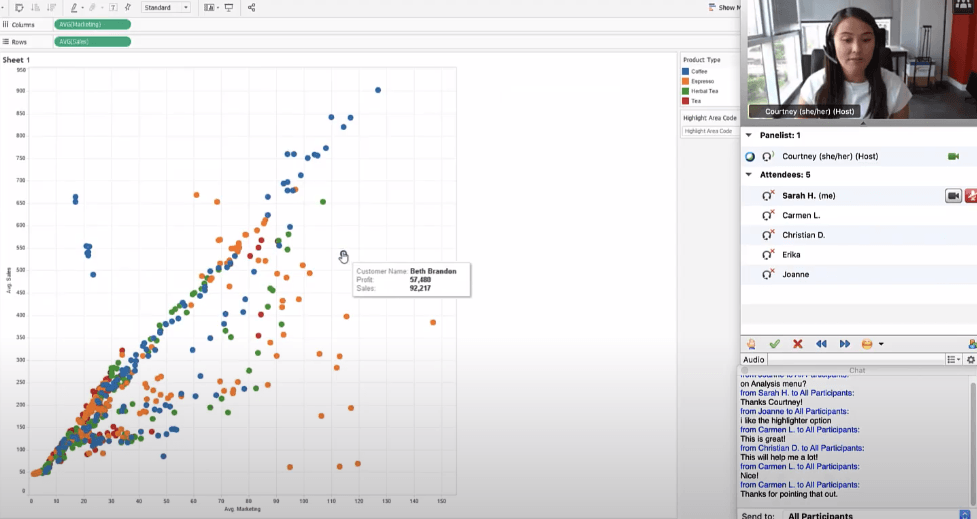 Sneak peek into virtual instructor-led training
Take a peek into our virtual instructor-led training with snippets of live classroom experiences. These live, interactive and collaborative classes are available to fit any schedule and all skill levels.
Watch now
Terms and conditions for retaking courses
For course retakes, the course must be the same course title as the original course purchased. Retake registrations are final and are not subject to transfers or reschedules. Retake course registration attendee name must match the original course purchased. Retake courses must be completed within 6-months of original course. Once in-person courses resume, they will only be held in selected major metropolitan cities. US: Washington DC, New York City, Chicago, San Francisco and Seattle. Australia: Sydney. Asia-Pacific: Singapore, Beijing, Shanghai and Tokyo. Europe: London, Paris and Frankfurt. Please note: Only selected titles will be offered in the in-person format; check back on our schedule page to review. To schedule your retake, please email globalservices@tableau.com.