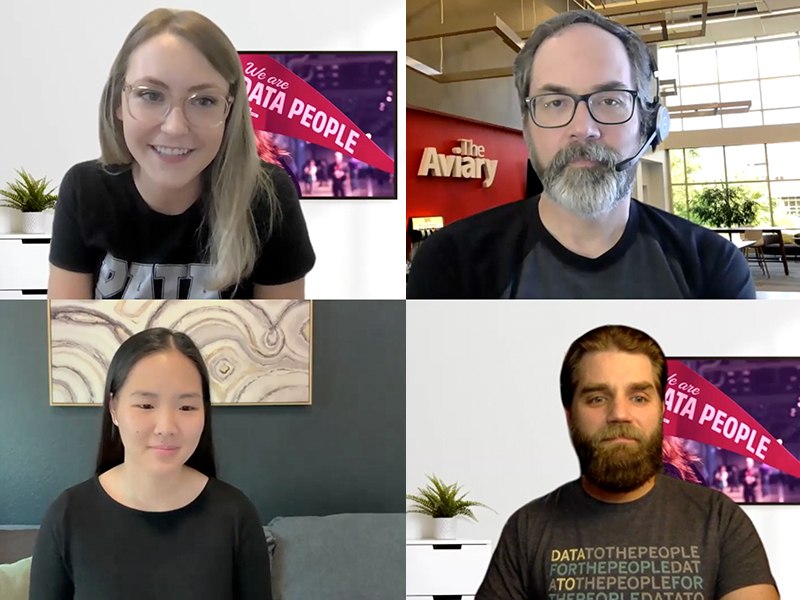 Tableau Conference Session
Learn from experienced customers driving their data community efforts
Hear how three community managers are empowering a culture of learning, sharing, and collaboration within their organizations—one user group, one training, one Tableau user at a time.
Watch now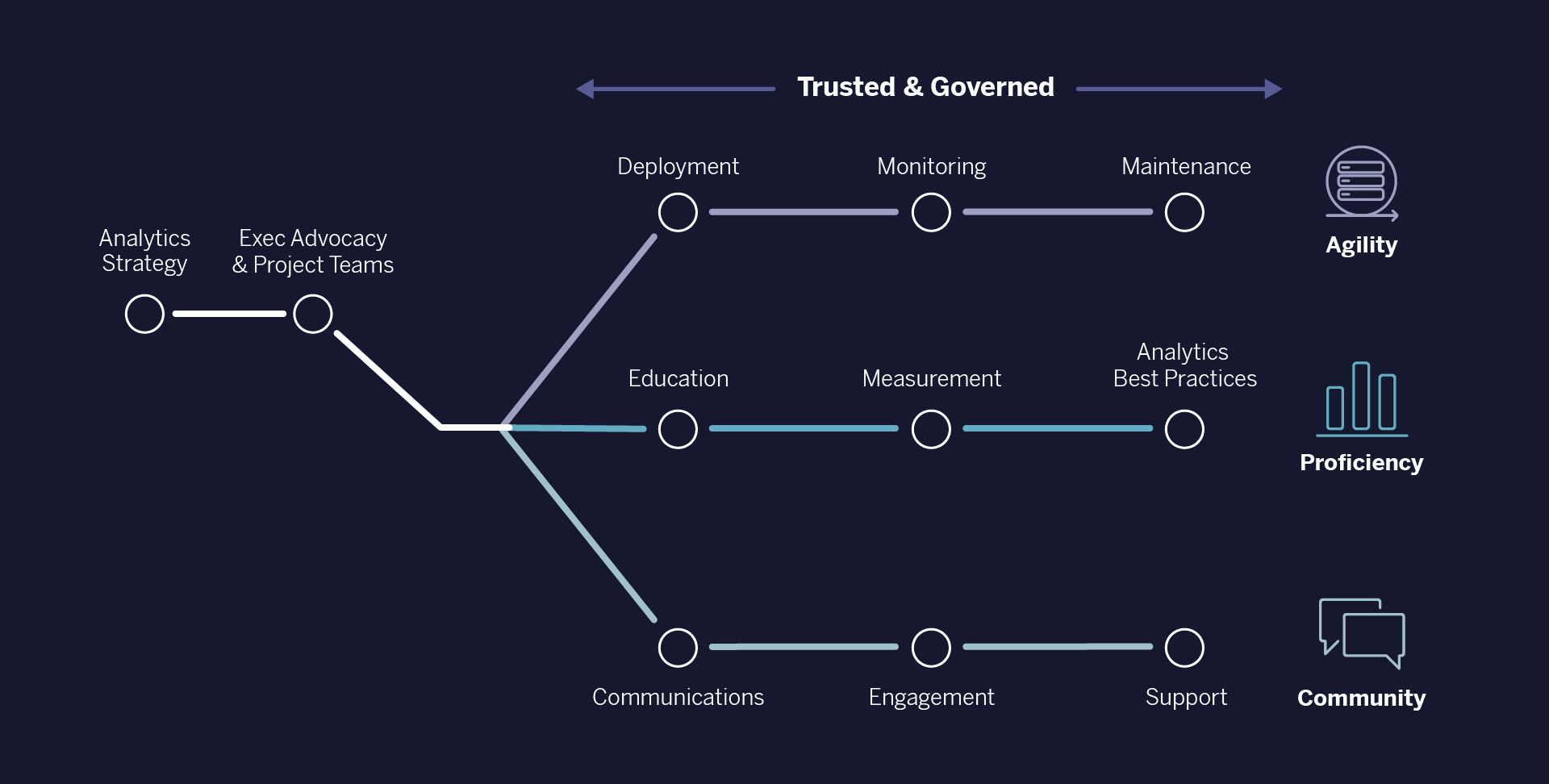 Tableau Blueprint
Follow prescriptive guidance to build your community
Building an enterprise-wide data community comes down to success in three areas: communications, engagement, and support. Learn more about the Community workstream in Tableau Blueprint, our methodology for creating a successful, data-driven organization.
Read More
Popular programs inspired by the Tableau Community
Not sure where to begin? Want to take your organization's community to the next level? Try these programs from Tableau Blueprint, inspired by what we do for the wider Tableau Community and adopted by organizations around the world.
Read the latest guidance from data community experts
Additional resources to jumpstart your data community
Get started with eLearning
Follow a free learning path customized for the Community Leader role, then earn a badge to prove your skills.
GET STARTED
Join a User Group
Join the Community Drivers Tableau User Group to connect virtually with like-minded community builders from across the globe.
VIEW UPCOMING EVENTS
Connect with Customer Success
Customer Success helps you build an impactful community. If your organization hasn't subscribed, discover the benefits.
LEARN MORE