DataFam Roundup: October 18 - 22, 2021
Dig into the latest DataFam Roundup—a weekly blog that brings together community content all in one post. As always, we invite you to send us your content—and the DataFam content from your peers that have inspired you! Find the content submission form here.
DataFam content
Dive into content created by the Tableau Community:
Upcoming events and community participation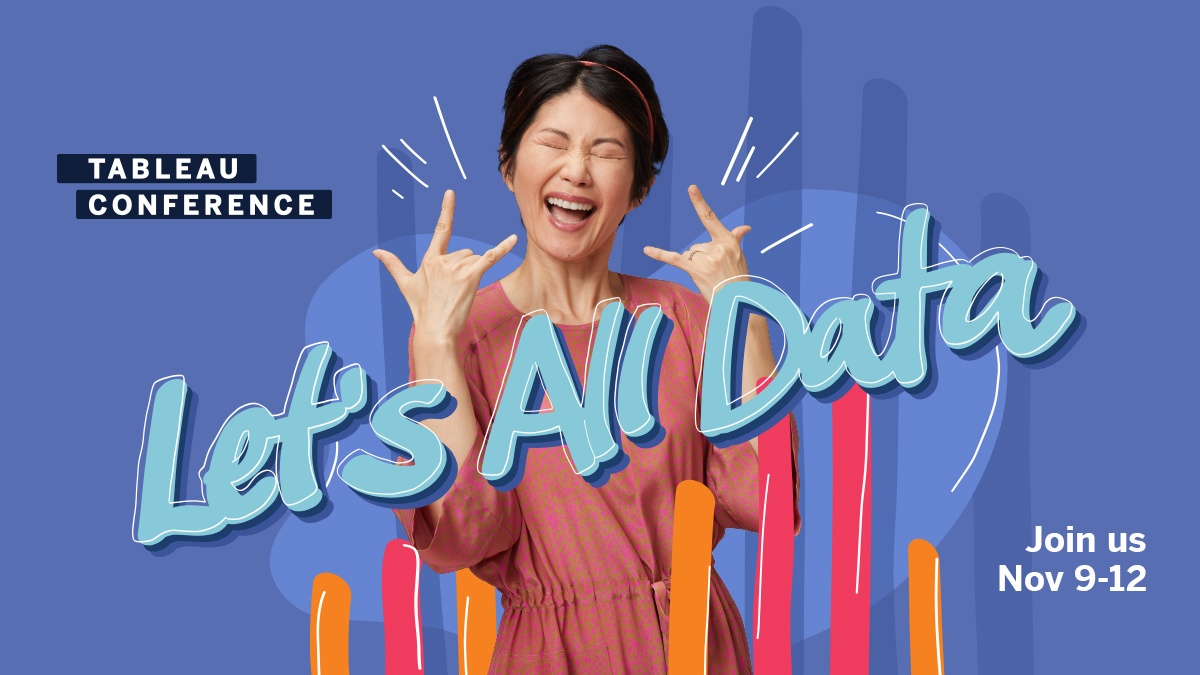 ​
Tableau Conference Register Today!
Join the list to receive the very first edition of Data Digest, our new Tableau Community newsletter. Data Digest will be filled with the latest and greatest news, upcoming events and other opportunities to keep you informed, inspired and connected with the global #DataFam

Tableau Conference: Join Tableau and the world's largest data community online for three days of learning, connection, and inspiration. Register Today!
Iron Viz, the world's largest virtual data visualization competition—ignites and showcases the power of the Tableau Community, giving you the opportunity to interact with data rockstars worldwide. Three finalists will advance to the 2021 Iron Viz Championship this November at Tableau Conference.
The 2021 Vizzies Award Nominations The Tableau World Podcast loves to recognize the awesomeness of the Tableau community, beyond those who have been recognized by Tableau as Zen Masters (including the HOF TZM). So without further ado, we present the 7th Annual Vizzies. Nominations are open through October 31st.
Tableau's Pre-Release and User Research Community Welcome to our new Pre-Release and User Research Community! This new website enables us to make early software and other feedback opportunities more accessible to you and in turn makes it easier for you to provide input to us. Enjoy!
A Cup of Data vol 4, UX Workshop, November 12th, 10 AM CT - 11.00 AM CT Join us for the fourth session of our Cup of Data series where we expand on your Tableau CRM skills. Yet again we are changing up the format and making this session different. This time we're joined by User Experience Principal, Elena Migunova, for a UX Workshop.
Data Book Club with Brandi Beals: This fall we'll be reading The Adaptation Advantage by Heather McGowan and Chris Shipley. While not specifically about data, the book will get us to think outside the box and challenge our approach to data.
Webinar series: What the Viz!? Learn to reverse engineer beautiful Tableau Public visualizations
Vizzes
Naresh Suglani: Dubai Tourism
Catch this week's Viz of the Days here and subscribe to get them emailed directly to your inbox.
Check out some inspirational vizzes created by the community: