Looking for ideas on how to use Tableau across industries? Invite us to join your club. Become Tableau-Approved. Network with others.
Industry-Specific
Visualize your data in real-world scenarios. Gain access to resources and packaged materials.
Network
Connect with Tableau employees. Ask them about their experiences and what led them to a career in Tableau.
Collaborate
Meet like-minded individuals and learn together. Take what you learn and share it with others.
Practice
Find the best practices of creating dashboards, stories, and visualizations tailored to what interest you.
Jumpstart your career with Tableau.
Learn how to gain valuable in-demand data skills that impress future employers.
Take what you learn and share it with others. There are more than 1.2 million terabytes of data online. The world runs on data. At Tableau, we help people see and understand data. So learn Tableau, and then run the world.


Get started with the Data analytics for university students guide. Click through the SlideShare to get inspired. Download your free student version of Tableau, and try it out for yourself.
Why become Tableau-Approved?
Companies are hiring new grads with data analytics skills
Linkedin found that among the skills companies need most is #1 Creativity and #3 Analytical Reasoning. Tableau will strengthen both!
Tableau is a data visualization tool that saw the third-largest surge in demand. Tableau lets you create advanced charts and graphs and requires no coding - Forbes on Data Culture
Term Requirements
Download a Tableau for Students free license
Create a Tableau Public club account to build online portfolio
Create a viz at the beginning and at the end of the club term
Upload a viz to TableauPublic using #TableauForClubs
Contribute to Generation Data where club members will submit one story per semester/per quarter detailing how you used Tableau and what you learned
Ready-Made Curricula
Download a workbook and get started
Academic Programs Public
Viz Games
Excite your club, improve skills, and boost engagement with a visualization showdown. We've taken our years of experience in running viz contests and packaged up our top tips just for you.
Start planning your viz games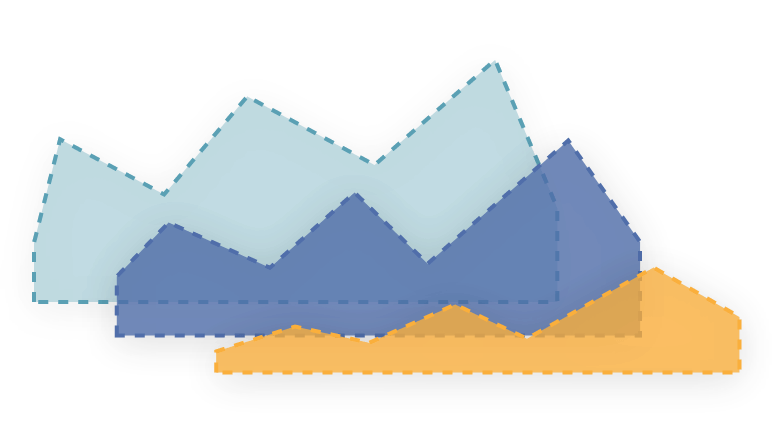 Viz Design Workshop
Want to help your club take their dashboards to the next level? A Viz Design Workshop is a fun and interactive way for users to learn and apply visual analytics best practices.
Viz Design Workshop
Data is important in any industry. My club focuses on learning Tableau fundamentals so members are prepared for life outside of the classroom.
Tableau Blueprint
Entering the workforce? Tableau Blueprint contains the best practices for building the capabilities you need to create a successful, data-driven organization. If you understand how enterprise software works, you can take your professional persona to the next level. Be a forward thinker.
Explore Data Culture
Visual Analysis Best Practices
Bringing your visualizations from "good" to "great" takes time, patience, attention to detail, and some basic knowledge of visual analysis best practices. Luckily, we have compiled an important list of techniques to get you started.
Visual Analysis Guidebook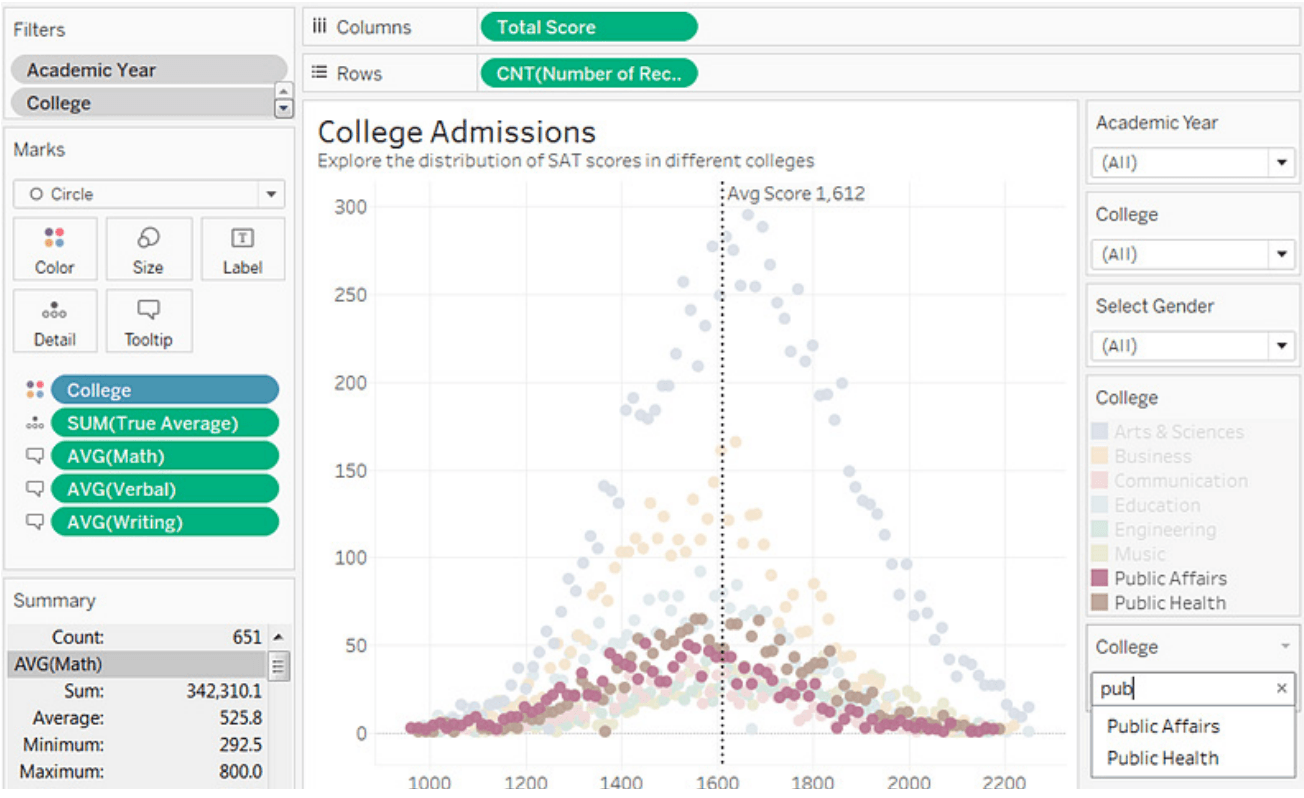 Guide to Building an Effective Dashboard
A well-designed dashboard is a powerful launch point for data-driven conversations. Learn how to make an impression when applying for your first job.
Stand Out
Webinars
Filter by "Academic" or find an industry that interests you. See how data comes into play with everything you do.
Title
Length

Tableau 9.3 new features demo

In just 20 minutes you'll learn more about Tableau 9.3 and its new features and improvements. We'll show you how 9.3 will speed up your work and help you deliver better analytics and reporting....

23 min

Watch now

Tableau for Dummies: Meet the Authors

The official Tableau for Dummies book is now available! Tableau trainers Molly Monsey and Paul Sochan partnered up and wrote this easy-to-use reference guide to help beginner Tableau users start...

22 min

Watch now

GoPro: Be a Hero with Big Data and Tableau

Keeping up with growth while targeting a expanding audience of GoPro enthusiasts requires
extreme data wrangling. The data science and engineering team at GoPro has built a central
...

55 min

Watch now

How Data Can Protect You From Cognitive Bias

The smarter you are, the stronger your cognitive bias. Data is a proven way to protect yourself from cognitive bias and can even augment your intelligence.

In this latest Data Science...

61 min

Watch now

Managing Population Health Risk at NorthShore Leveraging Clinical Analytics from EPIC and Tableau

Population Health Management requires data-driven tools that align and prioritize patients with the most appropriate members of their care team. The needs of a population include: preventative...

61 min

Watch now

The Modern Approach to Enterprise Analytics

Traditional report factories are rapidly becoming obsolete. Enterprise organizations are shifting to self-service analytics and looking for a sustainable, yet long-term approach to governance that...

40 min

Watch now

How to Enable SAP BW with Tableau

Your SAP system holds critical data, but to make use of that data, you need to be able to analyse it, which is where Tableau can help. With the Tableau SAP BW connector you can connect your SAP...

59 min

Watch now

K-12 Education: Building a Data Driven Culture Through Analytics

A key component of building a data driven culture is ensuring that all teachers and administrators can access and interact with all student data from a variety of sources in one easy-to-access...

66 min

Watch now

Data Analytics: Giving HHS Agencies the Tools to Improve Service and Accountability

Providing outstanding care to the most vulnerable and at risk populations in a cost effective manner is the goal for most health and human services (HHS) agencies. The availability of data is...

60 min

Watch now

Scraping and Visualising Big Data from the Web

Find out what happens when you pair Tableau - the world's most powerful data visualisation software, with import.io - the company that turns entire websites into usable data.

In this...

60 min

Watch now
---
We offer free one-year Tableau licenses to students at accredited academic institutions through our Tableau for Students program. Receive access to our entire eLearning suite once verified.