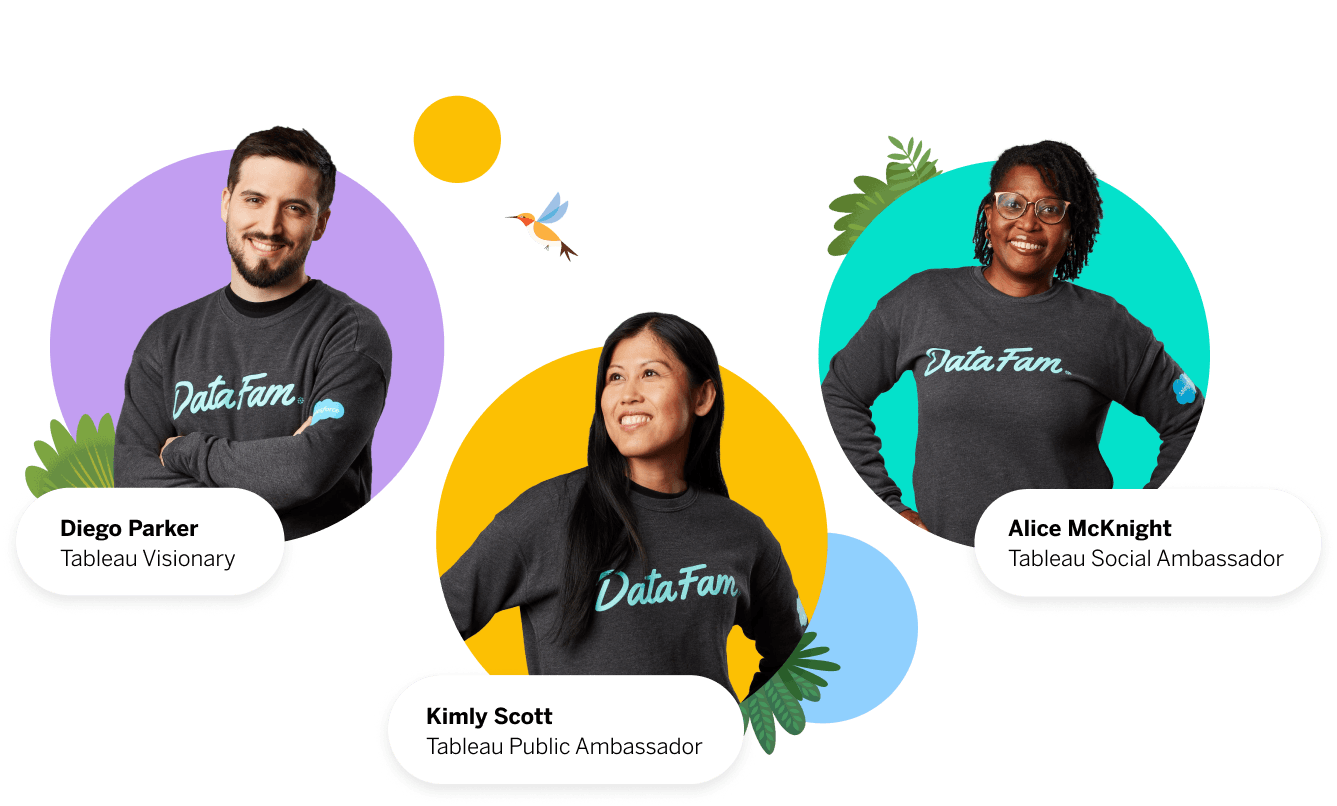 You belong in the Tableau Community
Get started in just a few steps.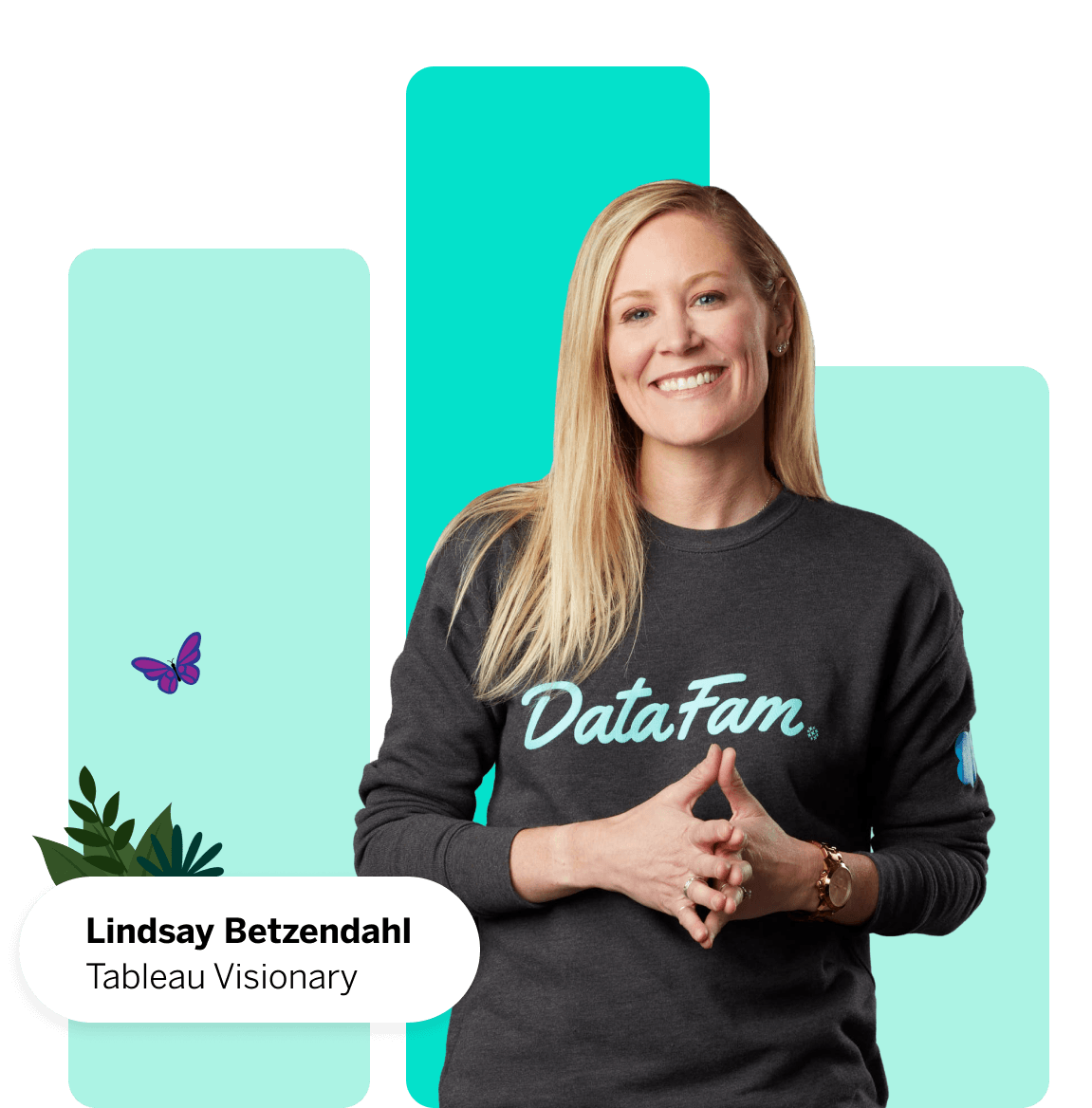 Hear personalized recommendations from community leaders

Looking to get your Tableau questions answered, bring your data skills to the next level, and advance your career? Start by joining a My Tableau Story session to receive actionable advice for navigating the community's options for learning, connection, and growth. Each episode is hosted by a different community member with a unique perspective. When you attend live, you'll have the chance to get your questions answered directly.
Check out upcoming dates below or visit the series page for a full list of on-demand options.
Recent + Upcoming Episodes
Title
Date & Time

Often called the 'Bob Ross of Tableau' learn how Tim grew into a Tableau YouTube sensation with over 40k subscribers and thousands of hours of analytics tutorials. He shares advice for building data skills and growing as a leader through community.

AIRED JAN. 31, 2023
47 Minutes

WATCH RECORDING

After completing a degree in International Relations in 2017, Diego discovered the importance of data-driven decisions while working for a Chilean consulting company. Inspired to learn new data analysis tools, he discovered the power of Tableau and our Community through Forums, User Groups, and Tableau Public. Drawn to sharing knowledge and empowering others, he continues to hone his skills by teaching others, and is passionate about elevating and empowering Spanish-speaking data people.

REGISTER FOR LIVE EVENT Stay in touch with the Tableau Community
Get program news, member profiles, event information, and more.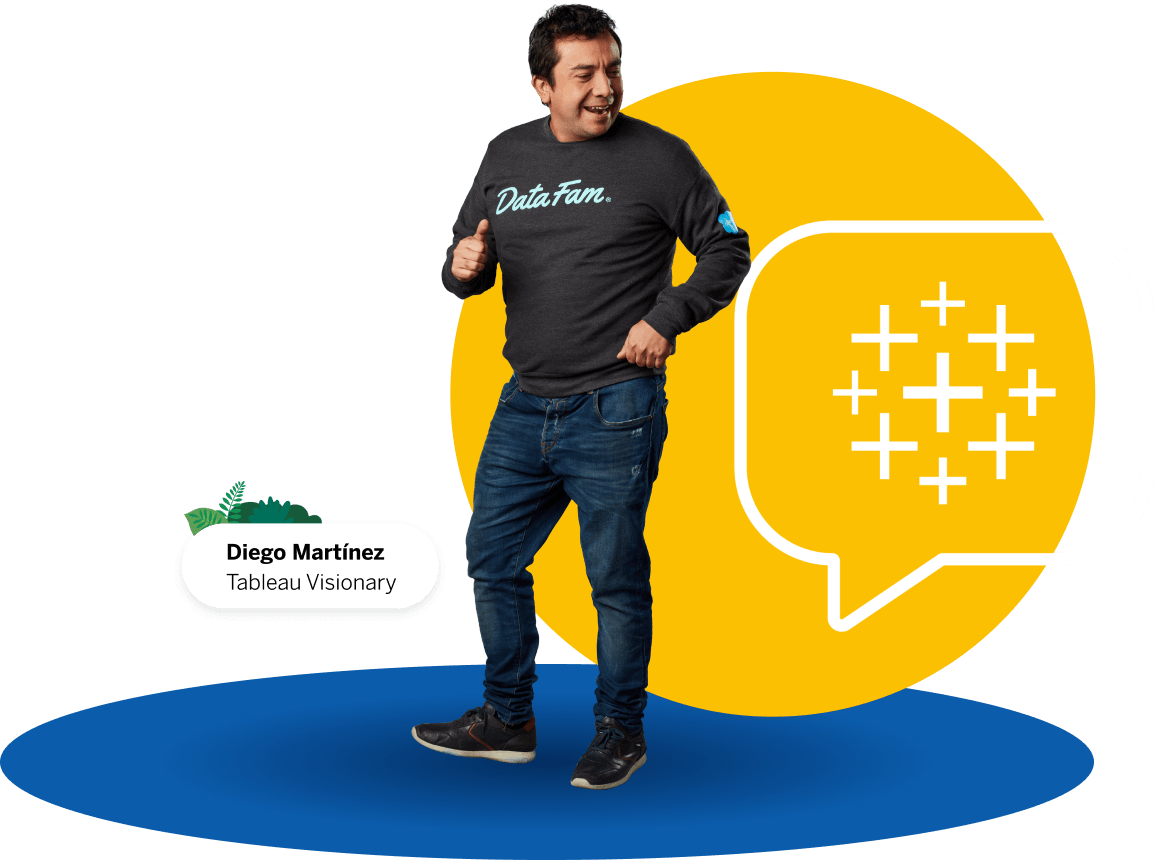 We've got your back
Feeling confident and ready to move on? The Tableau Community is a powerful resource at your fingertips, no matter where you are on your analytics journey. This support system is unmatched and just waiting for you to tap into all it has to offer. Now that you've taken your first steps, you can return to the Community hub for the latest program information.
See all the community has to offer