CAREERS AT TABLEAU
Work for a company as unique as you are
Like data, you have limitless potential to transform businesses and the world. Join Tableau and build a powerful, inclusive platform to help us achieve our mission of helping people see and understand data. Bold ideas are welcome.
Find your dream job at Tableau
Our business intelligence platform makes it easier for people to explore and manage data with our intuitive, visually-driven interface. See for yourself by exploring the visualization.*
Discover your next team
Everyone at Tableau is dedicated to help customers succeed, establish resilience, and be innovative. Get to know the organizations that develop the most powerful analytics platform and make data everyone's superpower.
How we work for Equality at Tableau
Mission and values
To create inclusive products that empower people, we know that having diverse perspectives, abilities, and voices help us build powerful software that truly is for anyone and everyone. We celebrate and expect you to be yourself, enabling you to unlock your potential at Tableau.
Explore our culture

Behind our products and services are real people who create real impact for our customers and community. Together, we live our values and create Tableau culture as a part of Salesforce.
Our benefits
When you join Tableau and Salesforce, you join a global family. And we take care of each other. Our incredible benefits protect and improve the lives of our employees and their families. They enhance everyday wellbeing, help you save for now and later, encourage you to take time off work, and provide amazing discounts.
Awards and recognition
View TABLEAU awards
View Salesforce awards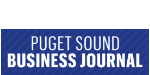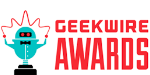 We're hiring! Search open positions and apply today.