Meet Jo Peach, a Tableau DataDev's best friend
Tableau DataDevs are smart, detail-oriented, and always up for a challenge, so creating and running programming for the 25,000-strong community is a tough job. Yet our DataDev community lead, Jo Peach, doesn't just keep up with them—she's constantly cooking up unique programs to keep them engaged and inspired.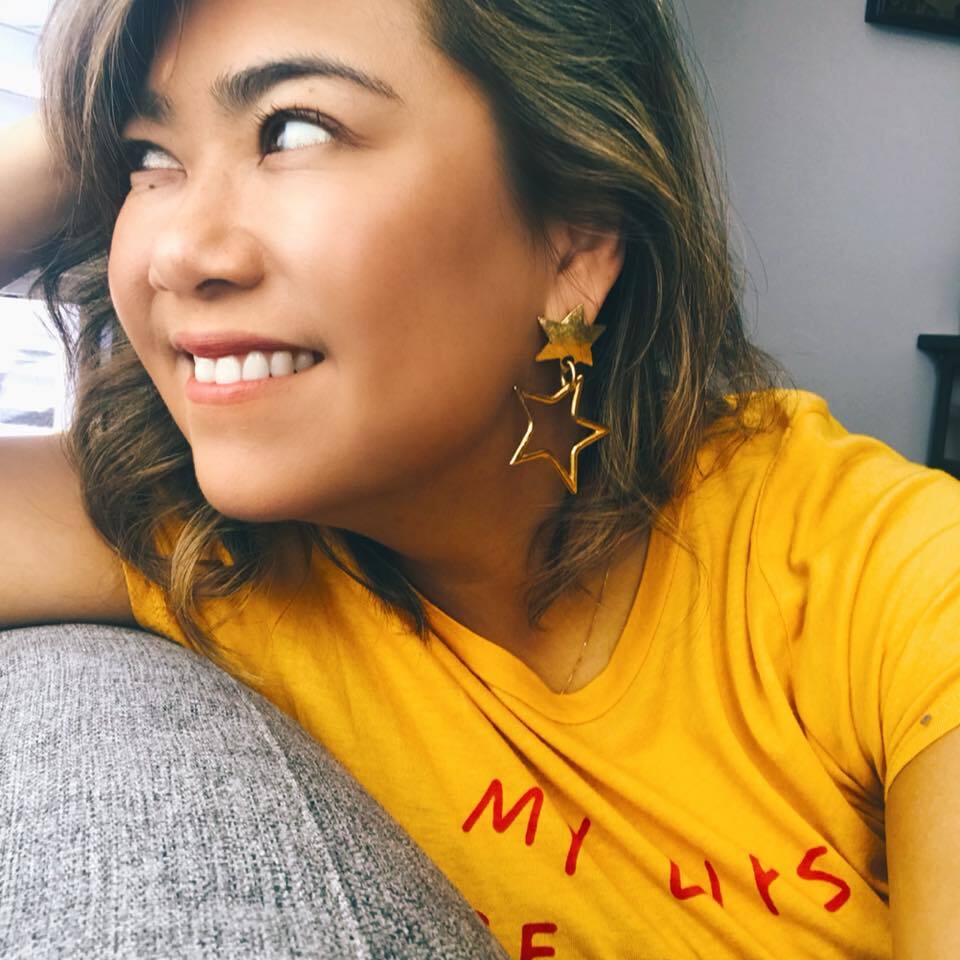 Jo Peach, Tableau lead for DataDev Community programs.
An experienced communicator and marketer by trade, Jo is a dev at heart. She loves leading a community that offers support, collaboration, and fun—from hackathon coding contests to online Lego-building competitions—for developers worldwide.
Jo and the DataDev team spearheaded our first ever DataDev Day last spring. Next up: The inaugural DataDev Appreciation Week, kicking off September 13. We sat down with Jo to hear what's in store for our developers and how she went from classically trained chef to a DataDev's best friend.
Molly: How did your background prepare you to lead the Tableau DataDev Community?
Jo: I started as a journalist and then moved into corporate marketing, from content writer to PR manager. The latter is where I realized I preferred hanging out with software engineers. I loved going on media tours with the PMs and talking about a product's technical aspects and features.
My background in comms, PR, and marketing helped me transition to communicating with technical users. It also helped me create and elevate the stories of developers to highlight their importance in our ecosystem.
Molly: How is communicating with developers different?
Jo: Developers are solution-focused but also crave the freedom for technical creativity. They are seen as the people in the background with the code, but they play an important role in bringing out the power of Tableau within their organizations.
The road to becoming a coder or software developer can also be interesting. Some go the traditional education route and others go the nontraditional route of following their passions. It's been fun to hear their backstories. For example, we profiled a DataDev who studied insect mating calls. He got into DataDev work because he realized he really liked looking at mating call patterns.
Jo (front row, right) and the community show their #DataFam pride at the DataDev Hackathon at TC19.
Molly: What makes a Tableau DataDev?
Jo: Developers are vital to their own organizations and the Tableau Community, as they create, build, and use our developer tools to extend Tableau functionality for users. The community's passion for data makes it unique—from visualizations and extensions to the ways it's developed on the backend. Our DataDevs' passion is a completely different level—they think a bit differently and look for ways to improve the lives of Tableau customers.
The developers share their knowledge, too. We invite external developers to present various topics to the developer community at a quarterly developer user group. DataDev Ambassadors also mentor Tableau Student Ambassadors. DataDevs share across the board, through other channels and to non-developers, too.
Molly: What would you like to see develop for the group?
Jo: In May, we held our first developer-only event, DataDev Day, for 5,000 attendees around the world, and we're looking forward to next year's event.
Our annual hackathon at Tableau Conference (TC) went virtual during the pandemic. We took it on the road in 2019 to meet and engage with our community in five countries, and hope to do it again once it's safe.
On my wishlist: An Iron Dev competition—similar to Iron Viz—at TC.
Molly: What are your plans for DataDev Appreciation Week?
Jo: Things kick off on September 13, which is also international software programmer day. We're announcing the new developer portal for Tableau. This one-stop shop for devs includes exclusive content for DataDev members like a link to the personal developer sandbox they get free with the program.
We'll feature some of our devs in videos and blog posts during the week. We'll even engage the rest of the Tableau Community to choose the next yoga pose for our T-Rex mascot, Flex. (Last year, it was Cobra pose.)
Yes, that's Tableau CEO Mark Nelson in a Flex T-Rex onesie.
Molly: What's the deal with the T-Rex?
Jo: Flex is our dinosaur mascot with a weird, but amazing, cult following. It's named after Tableau's original code base, T.ex., and because we like to keep developers flexible. We held a contest during DataDev Day where developers built a Lego T-Rex dinosaur based on a parts list and instructions.
Lego Flex creations from DataDev Day by Jeff Plattner, John Conlon, and Michelle Kosmicki.
Molly: How can more women, people of color, and other underrepresented groups become more included and represented in dev work?
Jo: We have talented devs who just don't put themselves out there as speakers. I want all DataDevs to know that if they have an idea to present, a webinar, or an event they want us to co-host or help with or promote, we're always open. That's what the developer group is for. The DataDevs have a dedicated Slack workspace and other ways of online engagement with our team and each other.
We're also closing the loop on how the developers fit into our Tableau Community ecosystem. We're seeing what the DataDevs bring to the table and how they help people find and leverage the power of Tableau.
Molly: The community gets pumped about working with Tableau, even outside their jobs. What do you like to do in your spare time?
Jo: I'm just a nerd who plays video games and Magic. I run a hardware hacker camp at Burning Man where I teach how to use kinetic art or solar energy to create movable or interactive structures, like the solar-powered, mini-golf course I built one year.
I'm also a classically trained chef from Le Cordon Bleu in Paris. My dad was a chef and I grew up cooking, and I have a farm-to-table situation going on in my backyard. I'm a cancer survivor, and when I grew my hair back, I moved to Paris to write the great American novel. While there, I joined a PR agency to run their clients' social media while learning to become a pastry chef.
That's why I enjoy working with devs—they change all the time, they have a lot of interests going on. I enjoy the challenge of keeping things interesting for them.
Molly: What helped you cope during the pandemic?
Jo: Gardening. I'm currently growing 24 varieties of tomatoes—not bad for a city kid. I never thought I'd be that person who knocks on their neighbor's door to ask for chicken poop, but here I am.
Read more from Jo Peach: Four takeaways from Tableau's first-ever DataDev Day.