5 takeaways from the Salesforce.org trends in higher education report
Salesforce.org wanted to understand how higher education is evolving around the world. Together with Ipsos and the Chronicle of Higher Education, Salesforce.org surveyed more than 2,000 students and staff across 10 countries to better understand their needs amidst the tumult of the pandemic. The second edition of the Connected Student Report highlights what's top of mind for students—and how staff and higher education institutions can foster student success.
Here are our top five takeaways for higher education institutions across disciplines, including data literacy. Data skills educators, dig into the analytics with our Trends in Higher Education dashboard and explore top trends by country throughout the student lifecycle.
1. Emphasize career opportunities to attract students
When asked why they'd choose one university over another, prospective students across countries (namely: the U.S., U.K., Netherlands, Spain, France, and Australia) cited help finding paying job and internship opportunities as a top factor. The exception was Nordic, students who primarily wanted more online class options (33%).
Takeaways for higher education institutions:
Consider the importance of preparing students for paid work opportunities when developing content and engagement strategies.
Highlight career support offerings to attract prospective students.
2. Student experiences vary across countries
Student opinions vary widely when asked what support they want from institutions. 44% of U.S. students said they can get questions answered easily at their college or university. Compared to students in other countries, a statistically significant number of U.S. students reported a better experience getting support and being able to easily sign up for advising appointments. In the U.K., academics were top of mind, with 37% of students reporting that they have the support needed to succeed academically.
Yet some European students, particularly in the Netherlands and France, reported experiencing some difficulties. 34% of Dutch students say they have to sign into two or more platforms to find answers or access what they need to be successful—a hurdle that frustrated 30% of students surveyed from France. Dutch students also had the lowest ratings for easily getting their questions answered (21%, statistically significantly lower).
Takeaways for higher education institutions: Student needs vary, so ask how to best support their unique needs. As a baseline, give students easy access to staff, such as advisors, and streamline the number of tools and platforms needed to accomplish key tasks and answer questions.
3. Students want more personalized communications
Students shared some surprising communication preferences. Direct mail remains a top channel globally, with 51% of students wanting the frequency of communications to stay at current levels and 32% wanting more direct mail. Email was also a top channel: 39% of students surveyed globally want more email, versus 29% in favor of more SMS/text messages.
Students crave individualized messages and communication on important news and updates. 42% of students globally want more personalized communications, and 39% want more reminders and alerts.
Takeaways for higher ed institutions: Don't overlook the importance of an integrated marketing strategy and platform that delivers on students' desires for more frequent and personalized communications.
4. Students need more time and technology for alumni connections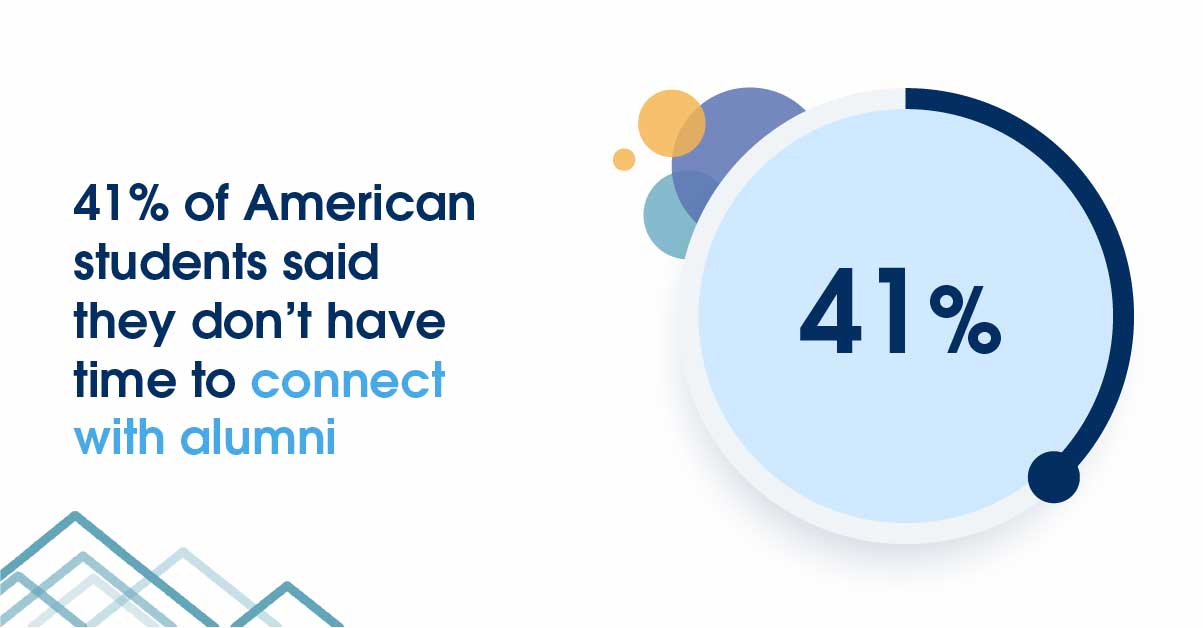 American students are busy: 41% reported not having enough time to connect with alumni (compared with the global average of 29%). Students in other countries a lack of internal systems, a lack of community, and know-how as top challenges for building alumni networks.
The only statistically significant difference was in Spain, where students had plenty of time for connection—only 17% reported not having enough time to connect with alumni, the lowest globally and statistically significant. However, Spanish students could benefit from better technology. Nearly half (46%) said they lack an internal system to see which alumni work in career fields that interest them—statistically significantly higher than other countries.
Takeaways for higher education institutions: Help students connect with alumni in their interest areas, and give them the time to build meaningful relationships.
5. Staff want improved tech support and communication operations
When it comes to institution operations, staff face moderately similar challenges across countries. Staff in the U.S., U.K., Netherlands, and Nordic countries cited not frequent enough communication as the top blocker for effectively doing their jobs. In France, Spain, and Australia, staff flagged tech support for virtual needs as the top challenge.
Takeaways for higher education institutions: Help staff do their jobs better—and focus their time and talents on supporting students—by providing more frequent communication and offering reliable tech support, especially in a virtual or hybrid working environment.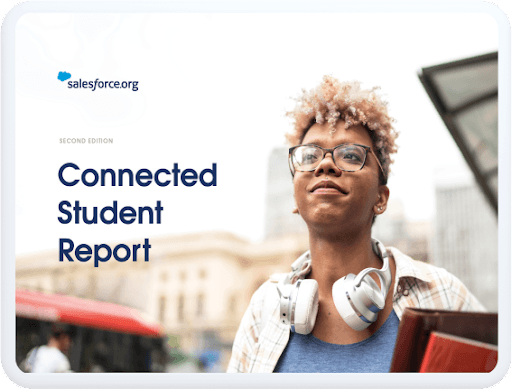 To learn more about global higher education trends, dive into the Tableau dashboard and review the research findings in the second edition of the Connected Student Report.